AUSTRALIA'S peak farm body has thrown its weight behind an aspirational economy-wide target of net carbon zero by 2050 (NCZ2050).
Members of the National Farmers' Federation (NFF) have voted in favour of the landmark policy, which includes strict caveats regarding fair implementation and economic viability, at an online meeting this month.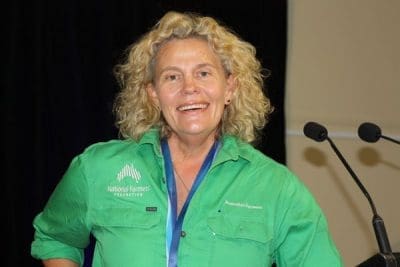 NFF President Fiona Simson said the strengthening of the NFF's climate goals was a strong reminder of the role farmers already played in tackling emissions.

"Australia's farm sector continues to be a leader in reducing greenhouse gas emissions," Ms Simson said.

"In the past decade, agriculture has consistently reduced its emissions intensity and net emissions within the Australian economy.

"The red meat sector, for example, has a target of being carbon neutral by 2030 and is already making great headway on research and new technologies that will enable that transformation."

However, despite progress in the farm sector, Ms Simson warned the goal of NCZ2050 would be just an aspiration without ongoing innovation and policy support.

"We need to equip farmers with far better tools for evaluating and reporting on individual business emissions," Ms Simson said.

"This will require new investment in research and development, so we have more robust baseline information, new pathways to reduce emissions, and fewer barriers to participation in carbon markets."

Action on climate change is a central part of the NFF's 2030 Roadmap which sets a vision for agriculture to reach $100 billion in farm gate output by 2030.

"There is a huge potential for Australia to be a global leader in low-emissions agriculture," Ms Simson said.

To view the NFF's climate change policy, click here.
'A good start': Farmers for Climate Action
Farmers for Climate Action has commended the National Farmers Federation on backing a carbon neutral Australian economy by 2050.
In a media statement issued today Farmers for Climate Action says it is supported by about 5000 Australian farmers and has been working as a member organisation of the National Farmers Federation to push for the adoption of a carbon neutral target.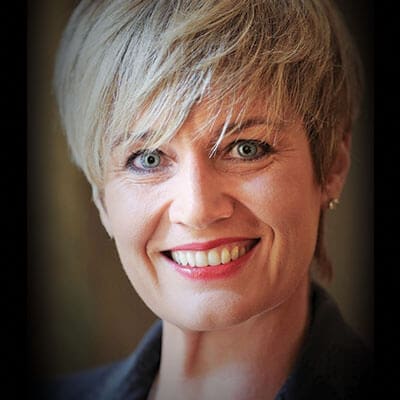 CEO Wendy Cohen said climate change, caused by human activity, was already costing Australian farmers money and posed a serious threat to the future of agriculture across much of the country.
"This is a really encouraging first step towards bringing the agricultural sector into line with other Australian industries," she said.
"The policy lays the foundation for the National Farmers Federation to advocate for support for farmers who want to reduce their own carbon footprints and manage the climate risks they face."
"The National Farmers Federation can also play a role in pushing for action on climate change by Australian governments, on behalf of their members."
"Now that the carbon neutral policy has been established, we're looking forward to working towards more ambitious targets for the Australian agricultural sector, so farmers can benefit from the global shift towards a low-emissions future."
Research released at the end of 2019 by the Australian Bureau of Agricultural and Resource Economics and Sciences found that since the year 2000, the impacts of climate change have cut average annual broadacre farm profits by around 22 per cent.
The same study found that the average loss in production of broadacre crops across Australia since the year 2000 has amounted to $1.1 billion a year.
Farmers for Climate Action chair Lucinda Corrigan, who runs a large, multi-property cattle genetics enterprise based in the Murray Valley, welcomed the policy announcement.
"It's a great start, although the science on climate change tells us that being carbon neutral by 2050 is not ambitious enough," she said.
"The red meat industry has a well known aim to reach carbon neutrality by 2030 and we are making significant progress towards reaching that goal."
"There is an economic imperative to reaching carbon neutrality."
"Australia is already known for producing safe and high-quality food, adding carbon neutrality to our value proposition will give us an edge."
National Farmers Federation CEO Tony Mahar acknowledged the role Farmers for Climate Action played in bringing the policy into fruition.
"The National Farmers' Federation's climate change policy, like all our positions on the critical issues for agriculture, was arrived at with the input of the many voices within our membership."
"We were pleased to have the contribution of Farmers for Climate Action in this process."
Veterinarians welcome NFF Climate Policy
Veterinarians for Climate Action welcomes the National Farmers Federation's decision to back a carbon neutral Australian economy by 2050.
Veterinarians for Climate Action is a movement of working and retired veterinarians, students and vet nurses from across Australia, who recognise that climate change is hurting the animals they love and putting Australia's biosecurity at risk.
Former Chief Veterinary Officer for Queensland Ron Glanville said: "We at Vets for Climate Action were pleased to see the National Farmers Federation support a move towards net zero emissions across the Australian economy by 2050."
"As vets, we work side by side with farmers and the agriculture industries every day to ensure the health and welfare of Australia's livestock."
"Climate change, caused by the burning of fossil fuels for energy, is directly impacting on our animals, through increasing the risk of hotter, drier and more extreme weather, as we saw so tragically with the bushfires over summer."
"Climate change is also causing changes in disease distribution, an issue that is on all Australians' minds as we live through the COVID-19 pandemic."
"The climate scientists advise that we need more ambitious targets than the one set by the  National Farmers Federation, but we see it as a great first step."