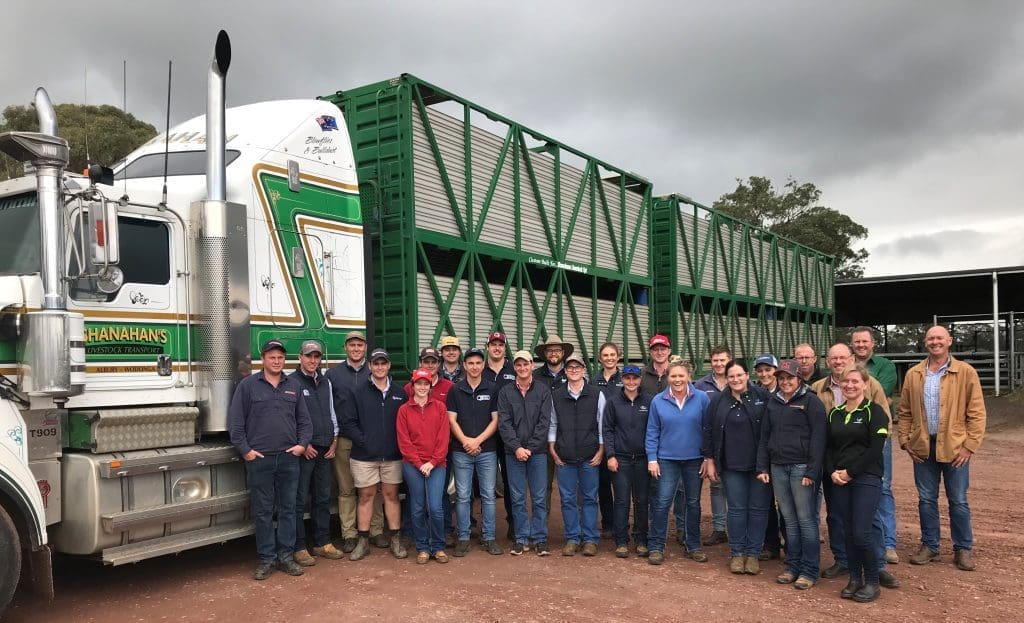 Over the past 2 months Wodonga TAFE (RTO 3097) has recommenced their Stock Agency and Supply chain, Cert 4 agriculture training workshops. This course has seen Wodonga TAFE deliver training to over 250 aspiring agents and industry starters from across Australia over the past 10 years.
in late February 18 attendees representing 12 agencies and 1 feedlot completed their second workshop. In late March 12 attendees representing 10 agencies and service providers started their qualification. The training provided by Wodonga TAFE is aligned to industry needs whilst providing a Certificate 4 in agriculture or workshop only delivery option to participants.
Agencies represented in February were PPH&S – Naracoorte, TDC – Penola, SAL – Naracoorte, Castec – Mt Gambier, Corcoran Parker – Wodonga, Corcoran Parker – Mansfield, JM Ellis – Hamilton, McKean McGregor – Bendigo, Westech Rural – Kaniva, Rodwells – Benalla, Koorangie Feedlot – Swan Hill, Ray White – Albury, RLA – Wagga, and Bowyer & Livermore – Bathurst.
and the March group were Furness Livestock – Bena, Vic, Sharpe Fullgrabe – Bairnsdale, RLA – Wagga, AWN – Gingin, WA and Parkes, Hill Livestock – Crystal Brook, Thomas DeGaris Clarkson – Penola, Brian Unthank Rural – Albury, McCulloch Agencies – Tamworth, Spence Dix and Co – Clare and StockCo – Blackall.
With COVID extending the usual completion times between workshops in early 2020 and now, course content was adapted to suit the additional experience levels of participants.
Guest speakers form an important part of the course delivery and willingly provide their time and experience to this next generation. Over the past 2 workshops the following speakers deliver topics specific to their field as well as life experience tips to help avoid the bumps and lumps when starting a new career.
Steve Chapman, JBS, Southern Livestock Manager, presented about relationships, resilience in young people and protection of reputation. Steve also covered the COVID hurdles in the processing industry and the meat supply chain internationally.
Marc Greening, Injemira Beef Genetics delivered the subject of Sire selection and understanding Estimated breeding values (EBV's). Being involved from selection to sale builds long lasting relationships was a key note from Marc.
Rob Inglis, Elders National Livestock production manager outlined benefits of livestock production and how this forms a significant part of what a future agent looks like. Managing the available and required feed directly aligning to improved productivity and trading outcomes.
Auctions Plus through CEO Angus Street and Integrity Coordinator Hannah Kermode, provides entry level A+ training allowing participants to commence their accreditation with the use of Shanahan's Livestock Transport cattle facilities and local producers Graham and Colin Fisher's sheep handling yards at Barnawartha.
Richard Apps, MLA, Objective measurement project manager discussed the use of new and emerging technologies within the supply chain and how these can provide a point of difference for Agency and producer outcomes.
Peter Starr – local producer and cattle industry advocate spoke about client expectations and the ongoing requirements of the livestock industry to be in front of the game and not getting bogged in the past.
Peter Gordon – Yenda Producers Co-op, gave his time to speak of the need look after yourself and the importance of understanding stress whilst building resilience within a new career. "Keeping it real and having fun"
Toby Hammond – StockCo Wagga spoke about opportunities created through Livestock finance and how to form relationships between Buyers and Agents from his previous role as a meat buyer
Dom Shanahan – Shanahan Transport Barnawartha and Toowoomba outlined loading densities, animal welfare and chain of responsibility to the group. Open discussion about working together to obtain the best delivery outcomes for all involved.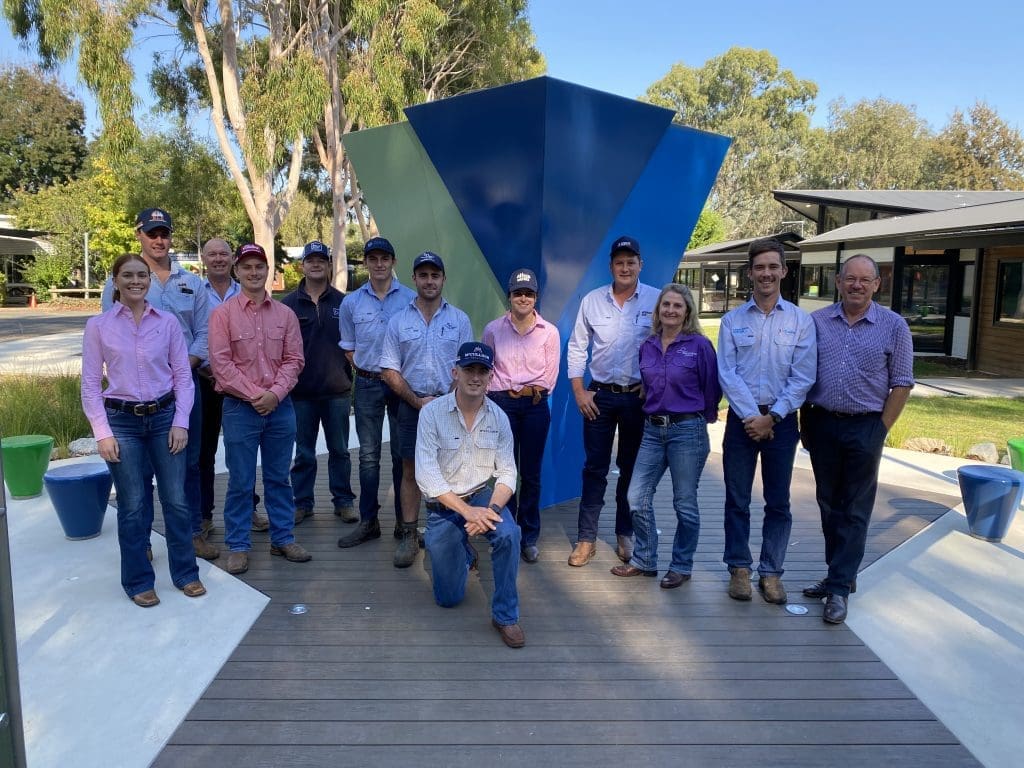 Simone Dand, Agency and Supply chain coordinator and teacher, Wodonga TAFE raised "This is the only program of its kind which provides a qualification directly aligned to creating a better career outcome for young and new starters in agency and associated supply chains. It was designed by career agents and industry specialists, and we have progressively fine-tuned to meet attendee needs. "
Simone said "our goal is to provide a level of business professionalism to the attendees for their future.  Every state has a different requirement which are often aligned to the varying Real Estate legislation. The holistic approach we take provides operational training and understanding irrespective of which state participants are based in. This qualification is moving us towards a common operational understanding across borders which the industry through its various association members can build on."
"Everything is changing so quickly and applied skill-based qualifications are now being recognised as the best way to accelerate an employees career and create a point of difference.  In the job market it has been proven this qualification helps secure a position or improve operational outcomes."
Simone Dand coordinates the program and said "every workshop gathers survey information from attendees to see what we can improve to gain the best outcomes." we continually review and respond to changes in livestock, wool, logistics, finance, animal welfare, health and safety and the range of day to day requirements of a Stock Agent, Feedlot Processor and producer"
Survey feedback drives the program to continually improve understanding outcomes.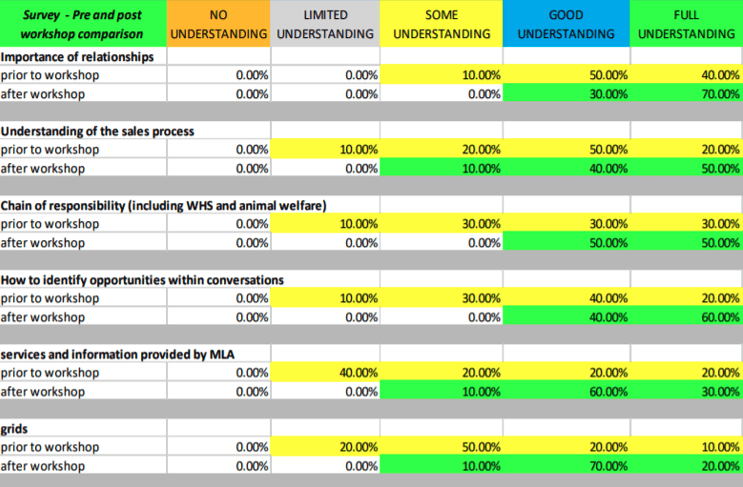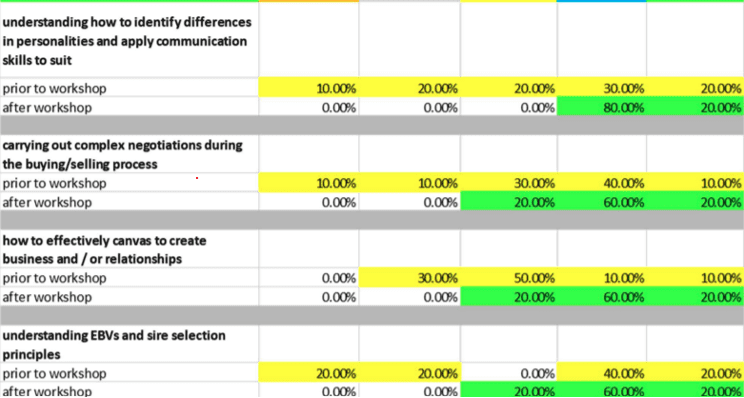 Participant comments
I found this helped me grow into a more confident and sure agent. It also allowed me to connect with other agents in the same situation as me and create some great future connections.
It's a fantastic grounding especially for someone starting out in the industry
The workshops give you a wealth of knowledge and allow you to network and grow
It gives you an understanding of the agency business and enables you to gain knowledge from other people outside of your network/company who may do and see things differently. It has changed the way that I think of things and the way that I go about it.
100% worth it
Simone has Chris Howie, StockCo National Business development manager and Geoff Rice, AWN Langlands Hanlon, Parkes principal helping to facilitate the workshops and provide content for the Certificate 4 qualification assessments. Both have a wealth of industry experience from day to day Agency as well as management and board level understanding.
Simone continued "At the workshops shirt colour is forgotten and the best agencies outcomes for the attendees are the main focus. This helps us ensure training and assessment are current and relevant and allows attendees to gain a better understanding of the agency and supply chain industry as new starters."
We are continually taking applications for new groups with a maximum of 15 so all gain the best learning experience whilst building a network for their future.
The next workshop is planned for the week of the 28th of August and will see the March group joined by a group of new starters. The networking opportunities are a great by-product of this course and have seen many long-term friendships created" Simone said.
This course is residential, utilising a local accommodation facility which allows networking activities after hours between attendees, course leaders and guest speakers
For further information please contact Simone Dand, Wodonga TAFE on 0455 240 307