WTO rules against US on COOL rules
A World Trade Organisation dispute resolution panel issued a final ruling last week backing complaints filed by Canada and Mexico against the US mandatory country-of-origin labelling (COOL) law for meats and perishable commodities. The WTO panel agreed with the Canadian and Mexican arguments that mandatory COOL requirements violated provisions of the WTO's Agreement on Technical Barriers to Trade. In particular, the panel concluded that the mandatory COOL requirements resulted in imported cattle and beef from Canada and Mexico being treated less favourably than US-origin cattle and beef. The US now has 60 days to decide whether or not to appeal the panel's findings. "I'm glad the WTO also recognises the absurdity of this law," Texas Cattle Feeders Association chairman Jim Peters said in response to the ruling. "Mandatory COOL hasn't done what its proponents promised. In fact, it's done the complete opposite, adding unnecessary costs throughout the production chain without a return on investment. Mandatory COOL has cost American, Mexican and Canadian cattle producers millions, confused consumers and antagonised the two largest importers of US beef. I hope the US government will do the right thing for our industry and choose not to appeal," Mr Peters said.
Reforms a boost for vet chemicals
Agriculture minister Joe Ludwig has announced a comprehensive package of reforms to cut red tape and increase the efficiency and effectiveness of agricultural and veterinary chemicals regulation. The reforms aim to encourage the development of modern and safe chemicals by removing barriers for companies to invest in cutting-edge technologies and improve access to chemical products for users. In releasing the draft legislation, Mr Ludwig said reform in this area was long overdue. "These measures provide for great outcomes all round; for manufactures and farmers, the Australian Pesticides and Veterinary Medicines Authority, the public and the environment," he said. The reforms would result in a more straightforward assessment process that is easier to understand and more cost effective to administer. "We're making these changes to ensure Australia has the most efficient and effective systems for the future while improving the protections for human health and the environment," Mr Ludwig said. The measures will improve the efficiency and effectiveness of agvet chemicals regulation by simplifying requirements before companies apply and lodge with the APVMA, while at the same time, making it easier and more efficient for the regulator to operate.

Wal-Mart moves to USDA Choice grade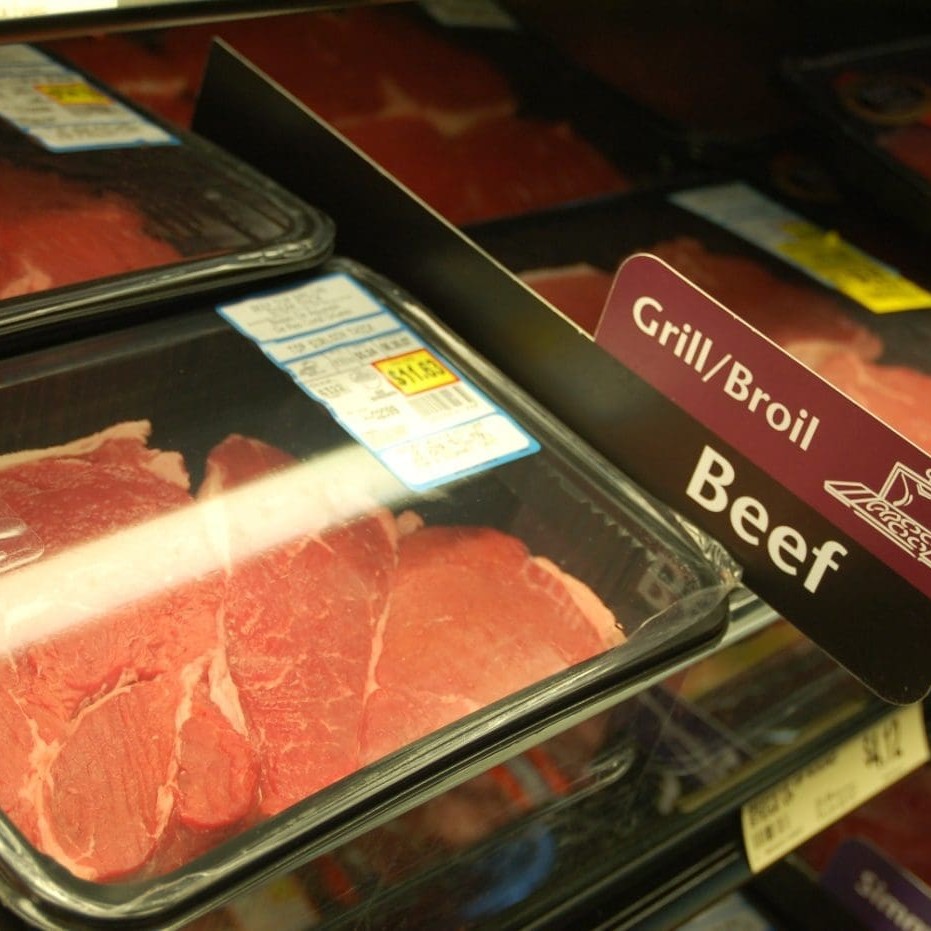 The world's largest supermarket retailer, Wal-Mart, is now selling USDA Choice grade beef at all of its 3800 US locations, as part of a steady build-up over the past three months. Wal-Mart traditionally has sold only lower-grade USDA Select grade beef, in line with its focus on low prices. Wal-Mart said the decision to add USDA Choice beef was a response to customer demands for a broader selection of cuts. The retailer will continue offering lower grades of meat for value-conscious consumers. It was important to expand the company's beef offer to meet all customers' needs, a Wal-Mart spokesman said. Early results have been described as 'positive.'
People on the Move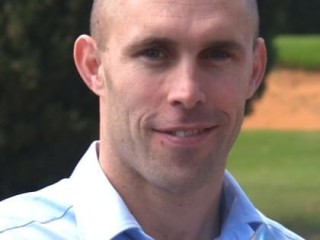 Expanding nutrition and silage inoculant manufacturer Agrig8/Lallemand has appointed Alex Turney as its business development director for Australia and New Zealand. Mr Turney joined Agrig8 from his previous position at intensive business unit manager for Elanco Animal Health, where he served for the past five years. He will operate from Agrig8's Sunshine Coast office, from where he will be responsible for the management of the company's sales and technical support teams, He will take commercial responsibility for the development of the Lallemand product portfolio in both Australia and New Zealand. Mr Turney has a degree in Applied Science from Massey University in New Zealand as well as a post-grad diploma in Environmental Science from the University of Auckland. His previous work experience was also in the animal health/nutrition sector, working for Adisseo for seven years managing that company's vitamin and enzymes portfolio. Agrig8 managing director Ken Rich said Mr Turney would not only bring a clear understanding of the business-to-business relationships across the premix, feedmill and end user markets, but would provide strong leadership for the company's technical sales team.
Meanwhile, Meat & Livestock Australia boardmember Mike Carroll has been appointed independent chairman of Queensland Sugar Ltd. Mr Carroll, an experienced agribusiness executive, will take up the position from January 1. Retiring chairman Alan Winney said Mr Carroll's appointment would reinforce the commercial focus and drive that has seen QSL achieve premium pricing for Australian sugar on the world stage, whilst at the same time increasing the QSL share of the Asian sugar market. He has spent more than 25 years in agribusiness in executive and non-executive roles, including establishing and heading the National Australia Bank's agribusiness division. Since leaving NAB he has worked with government, major banks and institutional investors and successful family-owned agribusinesses.He is also a director of the Australian Farm Institute.
Beef Central readers are encouraged to submit details about significant beef industry and agribusiness appointments for an occasional column, "People on the Move", starting in January. Details can be emailed to: admin@beefcentral.com
Transport infrastructure not up to speed with agriculture
The National Farmers Federation has called on the Government to renew its investment in road, rail and port infrastructure following the release of a RIRDC report this week which highlights that current funding is inadequate. NFF president Jock Laurie says the findings of the agricultural transport infrastructure report will come as no surprise to farmers. "Transport infrastructure is a big ticket item, and the RIRDC report clearly shows that there is a need for long-term planning for agricultural infrastructure in order to meet the future needs of our farming sector," Mr Laurie said. "Australia's freight network forms the veins and arteries which drive productivity in the Australian economy. The RIRDC report highlights that Governments do not have a clear understanding of the health of these networks, and how these networks are being used now, let alone in the future." "Australian farmers have been doing their bit to increase farm productivity and improve efficiency, but we are being let down by poor investment and planning for infrastructure required to get produce to consumers, processors and ports," he said.
…While ACCC questions container port capacity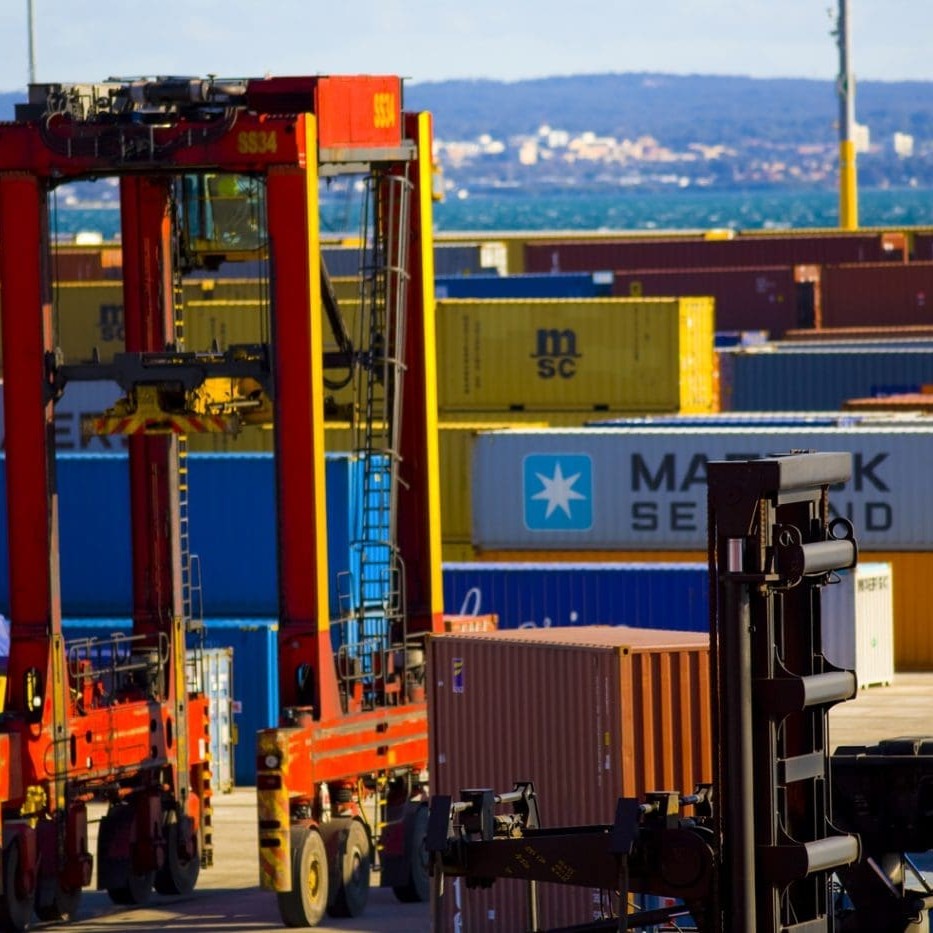 The Australian Competition and Consumer Commission's annual report on stevedoring operations at Australia's largest container ports warns of risks of capacity running short at the Port of Melbourne by around 2015. The ACCC report found that new terminals were well underway in Sydney and Brisbane, with a new entrant, Hutchison Port Holdings, expected to commence operations at those ports in 2013. The ACCC has expressed concern over a number of years that persistently high profitability and a lack of competition on prices suggested that Patrick and DP World faced only limited competition. If container numbers continue to increase at current rates, there is a risk that capacity problems, similar to those observed at Port Botany, could emerge in Melbourne as early as 2015. The Victorian Government is currently deciding how it will provide for future container capacity and increased competition at Melbourne. "Competition should drive the stevedores to invest in a better service," ACCC chairman Rod Sims said.