Economic woes drive customers to Macca's
Further evidence of the tendency of consumers to move from muscle meats to cheaper grinding meats during times of economic hardship came last week with a surprisingly strong trading result for global burger chain, McDonalds, in its European operations. Despite the ongoing debt crisis hobbling a growing number of European economies, McDonald's reported a 4.9pc increase in same-store sales for Europe for the quarter ended September 30. That result even eclipsed the strong 4.4pc comparable store sales increase for the chain's US operations. Globally McDonald's net income rose 9pc for the quarter. In a recent statement, however, chief financial officer Peter Bensen cautioned that raw material commodity prices in many regions continued to be higher than the chain had anticipated, suggesting another upward price adjustment might be justified, McDonald's told analysts last week. McDonald's said it continued to be mindful of the debt crisis' impact on consumer confidence and spending in Europe, and was being more cautious about raising prices there. But the brand continued to show resilience in the face of global economic difficulties, and the most recent quarter result showed how well the business model was adapting to changing economic realities.

NSW Exporter award to Atron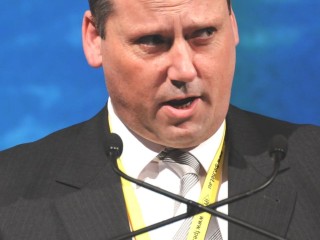 Hot on the heels of Nolan Meats' overall win in the Queensland Premier's Export Achievement awards last week, Atron Enterprises figured in results in the equivalent NSW Premier's Export Achievement awards celebrated the same night. Atron's managing director David Larkin accepted a highly commended certificate on behalf of the business the sustainable exporter category. Atron has now figured among the finalists in the awards three years in a row. In 2009 it was crowned Asian exporter of the year; in 2010 it figured as a finalist in the agribusiness sector; and in 2011, as a finalist and highly commended in the sustainable exporter of the year division.
Sweet grass is sweet for UK environment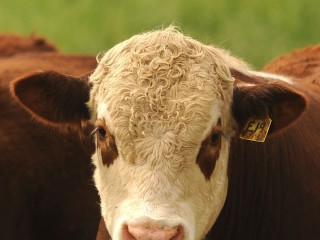 European supermarket giant Asda is financially supporting the adoption and cultivation of more efficient, high-sugar grass varieties in its suppliers' beef, lamb and dairy enterprises, in a move aiming to reduce emissions from associated livestock by 186,000 tonnes/year. Asda has teamed up with British Seed Houses to introduce Aber High Sugar Grass (Aber HSG) and Aber clovers to its 13,500 livestock farmer suppliers across the UK. Bred and developed in Britain, Aber HSG has been shown in laboratory and field tests to reduce methane emissions by 20pc and also minimises bought-in feed costs – one of the biggest UK farmer financial outlays – improving production efficiencies and animal yields. Asda has been trialling HSGs on its dairy, beef and lamb demonstration farms to assess their performance in a variety of systems. To encourage uptake among suppliers, the company is offering a 10pc subsidy on seed purchase. Asda's agricultural manager said the aim was to ensure long-term financial sustainability for the company's livestock farmers as well as making sure the supply chain was 'doing its bit' for the environment. Savings on feed costs came from having higher quality grass capable of finishing animals without having to buy high-energy cereals, as often required with conventional grasses. Additionally, silage made from HSG varieties was much higher in quality than average silage, meaning less bought-in feed required to balance the ration. Trials on beef farms trials had seen daily dry matter intakes increased by 25pc, with 18-35pc higher average daily gains and cattle hitting slaughter-weight more quickly.
South Grafton plant to close
The South Grafton abattoir in northern NSW operated by the Ramsey Group plans to permanently close its processing operations from November 14, shifting some of its business to nearby Casino. The Ramsey Meats operation is one of the bigger employers in the district, with up to 150 staff engaged. Some will relocate to the company's Casino boning room, utilising a kill at the Northern Co-operative Meat Co (NCMC) service kill plant. The Ausmeat A+ accredited South Grafton export abattoir for beef and offal (plant ID 0157) killed mostly veal for domestic local trade. A legal representative for the Ramsey Group said while the move from Grafton was regretted, and not the company's preferred option, it appeared inevitable certain Government Departments were "single-minded in their efforts to achieve the closing of the abattoir business." "However, the positive aspect remains that employees will have the opportunity to work at the Northern Co-operative Meat Co at Casino. The move is exciting for the community of Casino as the prospect of the Ramsey business returning to where it commenced assists both NCMC and the Casino community in general." NCMC chief executive Gary Burridge said the co-op was working to develop an integration strategy for the Ramsey business to ensure a seamless relocation. The South Grafton business was last year fined $130,000 for polluting a local creek.