McDonald's largest restaurant at London Olympics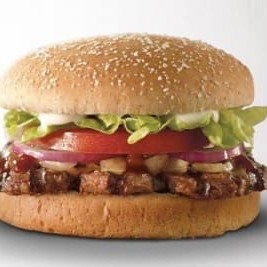 Burger chain McDonalds will use its position as Official Restaurant of this year's London Olympic Games to build the world's largest McDonalds restaurant at the Games venue. The chain is commissioning four massive outlets for the London Games venue, including a 3200sq m, two-floor site that will be the largest ever seen. McDonald's Corp recently announced that it has reached an agreement with the International Olympic Committee to extend its role as an elite level sponsor for an additional eight years (summer/winter), through to 2020. Once source said such sponsorship was worth about $100 million for each Olympics. McDonald's has been involved with the Olympics since 1976
Kekovich returns for Australia Day
Australians will again be coaxed, chastised and goaded into patriotic support for lamb chops, cutlets and roasts for Australia Day on January 26. Meat & Livestock Australia launched this year's program on January 12, again featuring the self-proclaimed 'Lambassador' Sam Kekovich. The domestic market accounts for around 52pc of lamb production in this country and the week leading up to Australia Day is now usually the biggest lamb sales week of the year for retailers. Independent analysis by Millward Brown ranking advertising across many large international companies, including Unilever and Kelloggs, regularly ranks the Kekovich lamb ads in the top 5 percent impact among consumers. Vegetarian organisations have lodged complaints with the Australian Advertising Standards Bureau in the past over the nature of some of the ads. After review they have always been allowed to air.

Sustainability saluted in awards
Do you know a rural project in Queensland that deserves recognition for adopting sustainable farming practises? If so, why not consider nominating them in the 2012 Premier's ClimateSmart Sustainability Awards. Nominations are now open for the 2012 Awards, which showcase the work of rural people achieving excellence in sustainable practices. Award nominations are open to Queensland-based initiatives, businesses, communities, schools, individuals, not-for-profit organisations and local government areas that are implementing smart sustainable projects and helping to reduce the Sunshine State's carbon footprint. By promoting and encouraging environmental leaders in all industry sectors, Queensland can foster more sustainable commerce and development. Winners will be announced on Friday June 8 during Queensland Week celebrations at the Brisbane Convention and Exhibition Centre. Nominations, closing on March 16, can be completed online here or more information can be obtained by calling (07) 3225 1764.
School leavers encouraged to apply for ag scholarship
School leavers looking to take up an agricultural-related degree are being encouraged to apply for the Horizon Scholarship to support their studies. An initiative of the RIRDC in partnership with industry sponsors, the Horizon Scholarship provides a bursary of $5000/year for the duration of a student's university degree. It also offers students annual industry work placements giving them first-hand exposure to modern agricultural practices, mentoring partnerships with university faculty members and industry leaders, professional development workshops and opportunities to network and gain knowledge at a range of industry events. RIRDC's managing director Craig Burns said the Horizon Scholarship had been developed to support the next generation of agricultural leaders who will take up the challenge of farming for the future. "We're looking for young people who are passionate about agriculture, with a keen interest in the future of our industries and who are ready to expand their networks and learn new skills," he said. To be eligible, students must be entering their first year of university in 2012 and studying a degree related to agriculture, such as agricultural science, rural science, livestock/animal science, veterinary science or agribusiness. Applications close on February 1. Sponsors of the scholarship include Woolworths, Agrig8, DAFF, MLA and RIRDC. Application forms can be downloaded from the RIRDC website
Beef Week workshop for Rennylea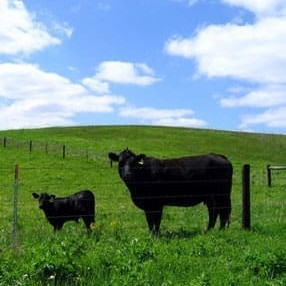 A genetics workshop focussing on maternal efficiency will be a feature at Rennylea Angus Stud's Southern Beef Week open day on January 31. Discussing outcomes from the Beef CRC's ground-breaking Southern Australian Maternal Efficiency project will be project leader Dr Wayne Pitchford, from the University of Adelaide. The project is now nearing its completion as the Beef CRC winds up at the end of June, 2012. Dr Pitchford will answer questions around issues like energy and breeding efficiency; how the cow partitions energy, especially in tough seasons; the relative importance of this with heifers and young cows with calves at foot; and the roles fat and muscle play in breeding efficiency. The workshop and interactive discussion will run from 5.30pm to 7pm at the Rennylea bull selling complex near Culcairn. Beef Week visitors are then invited to enjoy an Angus steak and refreshments afterwards. Hosts, Lucinda Corrigan and family will open their gates for Beef Week at 9am and the cattle will be yarded till 5.00pm.