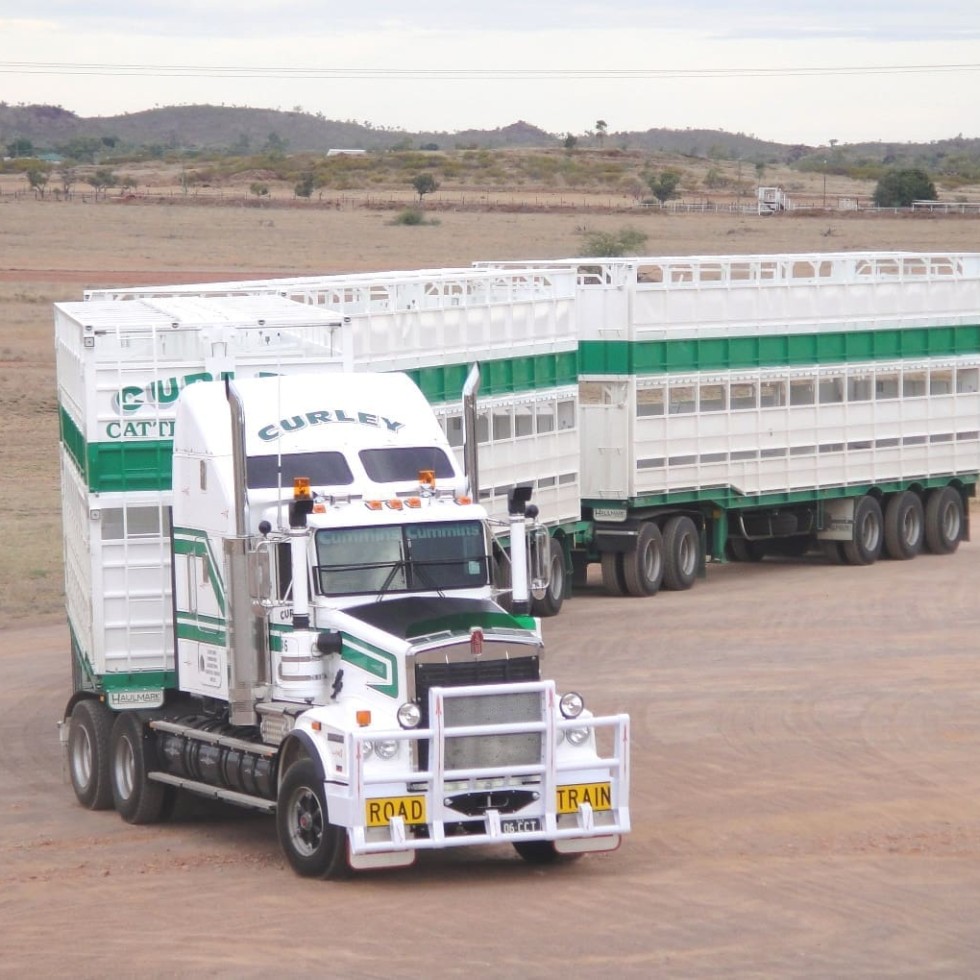 A NEW era in heavy vehicle operations, including most livestock transport, comes into effect from today, under the long-awaited National Heavy Vehicle Regulator (NHVR) legislation.
The new Heavy Vehicle National Laws will come into force in all States except Western Australia and the Northern Territory, delivering changes in the laws affecting livestock transport operations – particularly where state boundaries are crossed – and the way transporters interact with Federal and State governments.
For the purposes of the legislation, a 'heavy' vehicle is anything over 4.5 tonnes, including articulated and rigid trucks.
On balance, the livestock transport industry expects the NHVR changes to be positive, harmonising laws from state to state, meaning heavy vehicle laws will be the same in all participating jurisdictions.
The NHVR will become a one-stop-shop for a range of services that were previously delivered by separate state and territory road transport authorities.
In participating states, permit applications must now go through the NHVR, which will liaise with all other road authorities on operators' behalf. Previously, separate applications had to be made, where more than one jurisdiction was involved.
An online journey planner can now be used to assist in the application process and allows the operator to keep up to date with progression. Importantly, the new process promises to provide clear reasons for decisions, and will provide operators with some new review and appeal options.
National notices will be issued and requirements to carry documentation will be reduced, where possible.
Another change will see the advent of an improved National Work Diary for operators, however the existing work diaries remain current for another six months.
Other key changes include:
a new AFM scheme, to be trialled during 2014.
Mutual Recognition: inter-state recognition of inspections and defect clearances.
Fees for services will be nationally uniform.
Penalties will be nationally uniform.
Enforcement: Authorised officers will be working for the NHVR under service agreements. There will be national training packages and more consistent application of the law.
Some elements of transport operations will not change. These include driver licencing; registration; HML; dangerous goods permits; livestock loading schemes and police will all remain under state and territory jurisdiction.
Additionally, there will be many 'local productivity initiatives' that will be allowed to continue.
Australian Livestock and Rural Transporters Association chief executive Mathew Munro said depending on the current laws in each state or territory, there would be some location-specific changes for operators to look out for.
"However, some changes will affect everybody. For example, the new law requires all drivers of heavy vehicles operating under any NHVAS accreditation module to carry a copy of the operator's accreditation certificate and an induction approval document," he said.
"In response to concerns raised by industry about the practical implications of this change, the NHVR has advised authorised officers to apply discretion and issue warnings as opposed to an infringement. If drivers are issued with a warning and disregard it, they are likely to be subject to further enforcement action, however."
Mr Munro said the ALRTA was working with the NTC to find a legislative solution to this as soon as possible.
Examples of more welcome changes brought about by the reform process include a 1-tonne mass transfer allowance to a tri-axle, nationally consistent rules for counting time and recognition of permits/accreditation when determining the severity of OSOM breaches.
Mr Munro said livestock loading schemes, which currently vary from state to state, would remain state based.
"The new legislation provides some opportunity to address some other issues, such as Chain of Responsibility, and national penalties for example. But it's not all finished yet. Consistency and enforcement of penalties is going to be a big one, and will be an ongoing challenge for the regulator, because all the states will be providing their services to the regulator under service agreements."
"The degree to which the regulator is able to exercise effective control over authorised officers is something we would like to see, but we'll have to wait and see how that translates on the roadside. The officers will have to undergo consistent training, so it will take a little time to filter through," he said.
"This is not really the end of the journey: it's the start of a longer journey."
Both national licensing and national registration are not part of today's process, but are issued flagged for discussion by respective Transport Ministers, Mr Munro said.
That consultation process on registration might commence later this year.
A change of particular interest to beef producers, will be the opportunity for a producer themselves to apply for an access permit.
Previously, the stock owner would contact the transport operator, who would firstly determine whether an access permit was required to get to the property, and if so, make an application themselves. Now a producer can make that online application to the regulator for a permit for a particular type of vehicle (such as a B-double configuration on a road not designated for B-double use), and choose whichever operator they want that fits the B-double type. The same permit can also be used for multiple loads under the same criteria, or exchanged between operators in the event of a breakdown or some other reason why the first operator was unable to pick up the load.
This would provide a greater degree of flexibility, certainty and simplicity, Mr Munro said.
The new NHVR laws have been up to 20 years in the making. The original concept was for model heavy-vehicle laws for uniform adoption across all states, but the problem was that states tended to adopt them to varying degrees, and have since continued to make small changes. Nor did the original concept include a national regulator.
AgForce harbours cocnerns over fatigue work diaries
Queensland lobby group AgForce said despite a number of clear advantages that will accompany the legislation, it remained concerned as to the negative implications of a 100km trigger point for the completion of fatigue work diaries.
"We have supported many of the aspects of the legislation from the outset and are hopeful it will largely reduce administrative burden and transport costs for the agriculture industry," Ian Burnett, AgForce general president, said.
"The fact that only one permit will now be required for trips between states, excluding Western Australia and the Northern Territory, will also bring considerably more ease to the transportation of rural freight.
"In saying that, we remain greatly disappointed with the inflexibility shown to primary producers in Queensland with the reduction of the trigger radius, for the requirement of truck drivers operating fatigue related vehicles to keep a fatigue work diary, from 200km to 100km."
Mr Burnett said the reduction was at odds with the goal of reducing red tape and promoting productivity.
"The implementation of the 100km radius shows there has been little, if any, consideration of the distances primary produces in large states travel to simply reach their closest town," he said.
"This decision has no safety benefit to drivers or communities and surely common sense says a trip to town to collect supplies and equipment should not be regulated under fatigue laws."
Mr Burnett said AgForce now looked forward to engaging with the NHVR further on this issue and to developing a strong working relationship to continue to promote greater rural productivity.
"AgForce has always had a very good relationship with the Queensland Department of Transport and Main Roads and we look forward to fostering such a relationship with the national regulator."