Consumers now have a central point of nutritional advice when considering the role of red meat as part of a healthy balanced diet, as well as ways to include it in their meals.
Meat & Livestock Australia (MLA) this week launched a new website, www.mlahealthymeals.com.au, based upon a body of scientific and behavioural evidence.
The site demonstrates how and why consumers should capture the health benefits of red meat – beef and lamb are critical natural sources of iron and zinc, vitamin B12 and omega-3 in the Australian diet, which are all essential nutrients needed to keep the body and brain functioning well.
The website also addresses concerns about health risks associated with red meat and cancer, raised in a recent report from the World Health Organisation (WHO), by comparing information about red meat consumption with national dietary recommendations.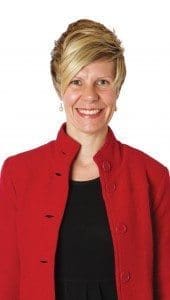 MLA Central Marketing General Manager Lisa Sharp said MLA's key message and longer term strategy was to reassure consumers they could keep eating red meat and the benefits.
"The Australian Dietary Guidelines recommend 455g cooked red meat per week (equivalent to 650g of raw meat week) because beef and lamb are important sources of iron and zinc in the Australian diet.
"The key to good health is to enjoy red meat in 100-200g portion sizes, three to four times a week, as part of balanced healthy meals.
"Importantly, the key message of balance has traction in the community. Analysis of media reporting of the recent WHO study revealed a positive outcome – with 80 per cent of stories including support for red meat consumption consistent with the Australian Dietary Guidelines, helping to underpin MLA's strategy and work in this area," Ms Sharp said.
MLA worked closely with nutrition and health experts, as well as the media, to ensure balanced reporting of the WHO research, providing extensive briefings about the Australian Dietary Guidelines recommended intake and red meat's role as an important source of iron and zinc in the Australian diet.
Education is crucial
Educational tools are vital to addressing community health issues such as obesity, as well as challenges including that 1 in 5 women have some form of iron deficiency.
"On the MLA Healthy Meals website we have made it easier for consumers to understand what makes up a healthy balanced diet and to encourage better adoption of the recommended dietary practices," Ms Sharp continued.
"For example, our market research has revealed that people rarely follow recipes so instead we have provided advice on portion size and frequency, and ideas on how to mix and match flavours and cuts with other essential food groups like vegetables and good quality carbohydrate food choices.
"The iron and zinc in beef and lamb are well absorbed by the body, better than the iron and zinc found in plant-based foods like legumes, spinach and grains.
"This is particularly important for babies, toddlers, young girls and women, who are at risk of iron deficiency, as their bodies need more iron to meet the needs for growth and losses through menstruation.
"Both beef and lamb are important foods that are promoted within the national dietary guidelines, and we want to show people how they can enjoy red meat as part of a balanced and healthy diet.
"We consult extensively with experts, such as GPs, nutritionists and dieticians, to ensure our nutrition communications are evidence-based and relevant to everyday Australians," Ms Sharp concluded.
The development of the MLA Healthy Meals website is one of a number of initiatives which MLA is supporting to promote healthy eating among the community, and aligns with its role in the Federal Government's Healthy Food Partnership.
The partnership aims to address obesity levels by promoting healthy eating of fresh foods recommended in the Australian Dietary Guidelines, including vegetables, fruit, whole grains, dairy, fish and lean meat in conjunction with the Health Star Rating on packaged foods.
The Partnership includes representatives from the Australian Food and Grocery Council, Ausveg, Coles, Dairy Australia, Dietitians Association of Australia, Food Standards Australia New Zealand, Metcash, National Heart Foundation of Australia, Public Health Association of Australia, the Quick Service Restaurant Forum and Woolworths.
Source: Meat & Livestock Australia