A new Northern Australian Coordination Network will be established by the Albanese Government to help manage the threat of lumpy skin disease (LSD) and foot and mouth disease (FMD).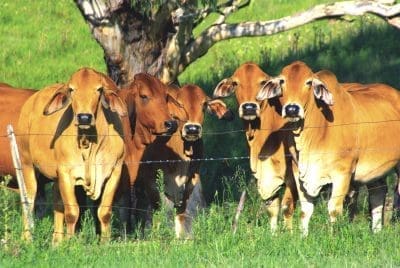 Minister for Agriculture, Fisheries and Forestry Murray Watt today announced the $4.33 million network would bring together the Australian, Northern Territory, Queensland and Western Australia governments and northern livestock industry associations to improve Australia's surveillance and preparedness coordination.
The Northern Australian Coordination Network will deliver on-the-ground activities, in partnership with key industry groups to provide information to everyone on how to identify these diseases and how to report it quickly.
Communication and information activities will run concurrently with existing preparedness activities, such as enhanced screening in airports, public awareness campaigns and assistance for Indonesia and work with Timor Leste on sentinel herds.
The Northern Australian Coordination Network will be established for an initial two-year period.
There will be a lead government coordinator employed by the Northern Territory Government, with northern representatives also employed by WA and Qld governments.
The Network will also include a lead industry coordinator employed by the NT Cattlemen's Association.
For more information visit: www.agriculture.gov.au/footandmouthdisease or www.agriculture.gov.au/lumpyskin
If your livestock are showing signs of foot-and-mouth disease, immediately call the Emergency Animal Disease Watch Hotline on 1800 675 888.
Agriculture Minister Murray Watt said Australia remains LSD and FMD-free, but we must continue to stay alert to the risk.
"Our proximity to Southeast Asia, which now has multiple outbreaks of these diseases, poses an increased risk of an outbreak occurring here, particularly in Northern Australia.
"Our strict biosecurity system includes import conditions and measures at the border to manage the risks, but everyone has a role to play. I'm delighted to join with the state and territory governments, the NT Cattlemen's Association and other key northern livestock industry associations to deliver this.
"Strengthening partnerships like this one, which connect across governments and key industry groups, is one of the six priority areas of the new National Biosecurity Strategy."
NT Minister for Agribusiness and Fisheries, Paul Kirby said the investment would further prepare industry and response systems to handle the increased threats.
"Biosecurity is a shared responsibility, and it is critical that Northern Australia works together to maximise its resources to increase collective surveillance. We welcome the Australian Government's contribution to biosecurity announced today, alongside ours.
"We need all the eyes across our landscape, to be focussed on spotting these animal diseases to protect the Territory's billion dollar beef industry."
WA Agriculture and Food Minister Alannah MacTiernan said Federal Government investment and positive approach to partnering with State and Territory Governments was welcomed.
"A truly coordinated response is needed to deal with biosecurity risks in Northern Australia.
"This funding will complement our State investment proposals for protecting our northern cattle industry."
Qld Minister for Agricultural Industry Development and Fisheries and Minister for Rural Communities Mark Furner said Queensland faced more biosecurity threats than any other State because of its proximity to northern neighbours.
"We are fortunate to have a new Federal Government that understands the importance of working in partnership with state governments and with industry to get the best possible biosecurity defences in place."
Source: Minister for Agriculture, Fisheries and Forestry