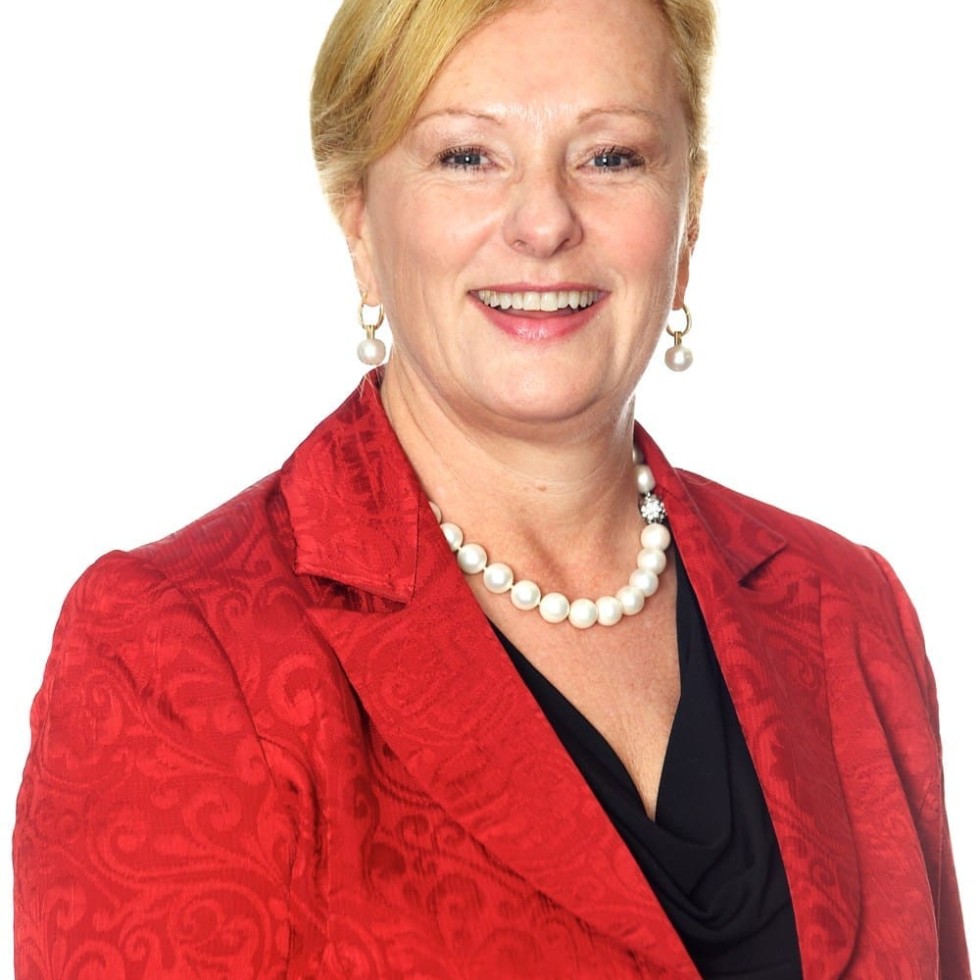 The board of Meat & Livestock Australia has elected Michele Allan as its new chairwoman during a board-meeting this afternoon, after former chair Rob Anderson stood down in advance of this year's MLA annual general meeting.
The move comes as something of a surprise, as it was anticipated that Mr Anderson would stay in the role until November's annual general meeting in Wodonga.
As revealed exclusively by Beef Central in this article on September 5, "MLA in line for new chairman, as Anderson falls at the board selection stage," former chairman Rob Anderson failed to gain endorsement from the board selection committee for a further three-year board term.
Dr Allan, described in an MLA press release issued this evening as a 'food industry and agribusiness specialist with a strong research background', will take up the role, effective immediately. She joined the board in 2010.
Not only is she the first woman to chair the board, but also the first to come from the R&D stream, following three chairmen whose core skills were in cattle production or agribusiness.
Mr Anderson will continue as a director, however, to ensure a smooth transition process up to the November AGM, at which time he formally retires from his board position.
Mr Anderson was first elected to the board in 2010, becoming chairman on Don Heatley's departure in November 2011. He had nominated to stand for another three-year term, but as is the board selection committee's right, he was overlooked in the selection process as one of the three candidates nominated to fill the three board vacancies this year.
Under the MLA board selection process, the industry-appointed board selection committee nominates its choices to fill board vacancies as they fall due. Those nominations are then either accepted or rejected through voting by MLA producer members at the AGM.
The chairman is elected by the board itself, usually the day after the AGM.
This year's selection process called for candidates with specific expertise in southern Australian beef production, northern Australian beef production, and research & development. The selection committee made the point, however, that it encouraged candidates with other specialist skill-sets to apply, including people with experience in international trade.
Mr Anderson said in the lead up to the company AGM, the board had decided the timing was right to appoint a new chair.
"The board wanted to ensure not only a smooth transition, but that members have the opportunity to meet and hear from the new chair at this year's AGM," he said.
"Transparency and governance have been the key focus of the board during my time as chair. First and foremost in my mind is ensuring continuity for the board and management of the company, and I am now focused on a smooth handover to ensure that continues," Mr Anderson said.
Dr Allan acknowledged Mr Anderson's commitment to the company and industry during his time as chair.
"I thank Rob for his leadership of the board as MLA transitioned its focus to core business as the marketing and R&D service provider for the cattle, sheep and goat industries – an approach that has received strong industry support," she said.
She said MLA would continue to focus on Australian cattle, sheep and goat producers, and strive for greater value from their levy investments.
"My focus will be on continuing to work with managing director Scott Hansen and the board to guide the strategic direction of the company, and ensure producer levies are invested effectively and in the right strategic areas."
New directors-elect
Subject to membership approval at November's AGM, western Queensland cattleman George Scott will take an MLA board seat, following announcement of the three successful board candidates this afternoon.
While there were no resolutions put forward by grassroots members for this year's AGM, members will be asked to vote for the endorsement of three board nominees put forward by the selection committee – first-timer, George Scott, and incumbent boardmembers returning for another three-year term, Michele Allan and Lucinda Corrigan. Ms Corrigan obviously filled the 'southern production' board selection profile, while Michelle Allan fills the 'R&D' expertise segment.
George Scott is well respected across the northern cattle industry for his broad knowledge of beef production systems, resource management, genetic development, breeding programs, land management and strong participation in industry affairs.
He is currently managing partner of Scott Cattle Co, producing commercial cattle in western Queensland and South Australia, and a director of Thylungra Cattle Co and Kyabra Creek Pty Ltd. Mr Scott has held senior executive and representative roles in the NT Cattlemen's Association and has been a member of the Barkly Regional Advisory Committee to the Northern Australia Beef Research Council.
For a lengthy period he managed Lake Nash for Peter Hughes, before returning to his own family grazing operations.
A supplied profile on Michelle Allan said she brought strong expertise in food and agribusiness, with a background of executive and board positions. Dr Allan is a past executive director and non-executive director of Patties Foods and was previously a non-executive director of the Dairy Research & Development Corporation and Food Standards Australia and New Zealand. Current Board positions include RuralCo Holdings, Innovation Australia Forest and Wood Products Australia. She also chairs the William Angliss Institute and Grains and Legumes Nutritional Council, and is a Fellow of the Australian Institute of Company Directors.
Lucinda Corrigan is a director of Rennylea Angus, a beef genetics business in Southern NSW. Rennylea supplies commercial producers across Australian and international markets. During the last decade she has been a director of four CRCs and was deputy chair of the CRC for Future Farm Industries. She is currently chairman of the advisory committee of the Graham Centre, a partnership between Charles Sturt University and NSW DPI. She is a Fellow of the Australian Institute of Company Directors.
MLA members will vote on endorsing the three nominees at the company's AGM in Wodonga on November 14.
This year's board director nominees were selected from a field of more than 90 candidates by the nine-person industry selection committee, based on the skills and experience that the committee was seeking.
Responding to the announcement this morning, a statement from Cattle Council of Australia said it was pleased to congratulate Dr Allan on her appointment.
"Cattle Council endorses Dr Allan's skills in governance and strategy and looks forward to working with her during her tenure as MLA chair," the statement said.
CCA president Andrew Ogilvie said his organisation and MLA shared a strong working relationship, with MLA being the service provider for the Australian beef industry's marketing and R&D.
"Cattle Council of Australia has identified a number of key priorities for the beef industry and looks forward to working with Dr Allan and her board to advance them," Mr Ogilvie said.
"Specifically, CCA looks forward to working with MLA on achieving improved market access in South Korea and other important customer countries, improving animal welfare outcomes for beef cattle and increasing beef producer profitability by delivering improved R,D&E outcomes combined with increased demand off the back of improved marketing campaigns for beef," he said.
Cattle Council also extended its thanks to outgoing chair, Rob Anderson, for his work on behalf of the Australian red meat sector.
All MLA members are automatically allocated a single vote at the AGM, however to receive their full voting entitlement, members must complete and return their levies notice, or lodge their levies online, before October 3. Levies notice packs were mailed to all MLA members in July. To order a replacement notice, members should phone MLA on 1800 675 717.