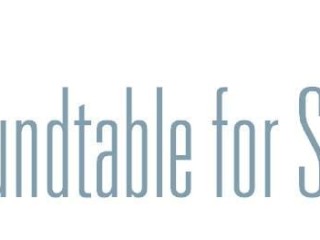 AUSTRALIAN cattle producers have little to fear from the Global Roundtable for Sustainable Beef (GRSB) process, and potentially much to gain, the Cattle Council of Australia maintains.
Australian producers already lead the world in sustainable beef production, the council says, with existing on-farm practices already well in advance of the draft principles and criteria for sustainable beef recently released by the GRSB for public comment.
The council believes Australia has the potential to build a competitive advantage in export markets based on its already widespread use of sustainable beef production practices, and only stands to benefit from the process.
In recent weeks senior members of the Nationals have criticised the GRSB beef process, which is being driven by the global beef industry's major downstream customers including international retailers McDonalds and Walmart and processors JBS and Cargill.
Representatives of those and many other companies, together with national cattle industry representatives from the US, Canada and Australia and environmental groups such as the World Wildlife Fund (WWF), have met regularly in recent years to try to reach agreement on a global definition for sustainable beef.
The movement gathered momentum in January when the world's single largest user of beef, McDonalds, announced its aim to begin purchasing 'verified sustainable beef' in 2016. (Importantly it has not yet said it will only source 'verified sustainable beef' from 2016 as has been widely reported).
Last month the GRSB released its draft definition for public comment, which sets out 36 criteria for sustainable beef from farm to abattoir under five principles: Natural Resources, People and the Community, Animal Health & Welfare, Food, and Efficiency and Innovation.
The GRSB document ls broadly defines sustainable beef as "a socially responsible, environmentally sound and economically viable product that prioritises planet, people and progress".
Senior Nationals have criticised the GRSB process in recent weeks, warning that the scheme will increase costs for graziers, threaten to lock out those who don't comply from markets, create a certification scheme that will fund environmental groups to wage war on farmers, and ultimately force cattle producers down a path of more restricted practices and compulsory standards.
"I do not want to see them burdened with more cost and more paperwork and more unnecessary environmental obligations to keep WWF in business and provide a marketing point of difference for the likes of McDonalds," Nationals senator Ron Boswell said in a speech to the Senate on March 26.
However, the Cattle Council of Australia remains steadfast in its decision to engage, and says the Nationals have got the wrong end of the stick on this issue.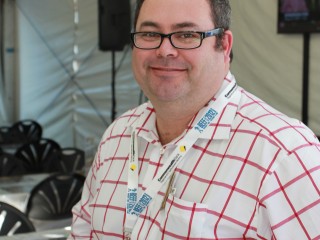 Most Australian beef cattle enterprises already exceeded the criteria spelled out in the draft GRSB sustainable beef definition without having to do anything extra on farm, CCA CEO Jed Matz said.
"The whole point with this Global Rountable is that we believe we've got enough systems and laws and standards now that we can demonstrate that we are over and above the definitions that will be included in the Global Roundtable without having to do anything extra on farm or without having to have any extra on-farm systems.
NLIS, LPA, NVDs, National Residue Survey, national welfare standards for cattle and livestock transport, existing legislation associated with land clearing and water, farmer surveys and data which was already captured at multiple points could all be combined to paint one picture which demonstrated at an on-farm level the Australian beef producers exceed the global definition of sustainable beef production.
"We can measure this at an industry level and demonstrate that we have a sustainable supply chain," Mr Matz said.
"The Nationals have just taken the wrong end of the stick on this one unfortunately and they have thought there are going to be standards.
"We've been very strong in the media from day one on this; we won't accept on-farm standards and we won't accept on-farm auditing and if it looks like it is going that way we will simply walk away from it."
Mr Matz said that Cattle Council saw its role on the roundtable as making sure the voice of Australian beef cattle producers is heard.
"We're not there to be complicit with whatever happens at this roundtable, we're there to make sure it doesn't go in the wrong direction, and then if it does, like any other beef producer, we won't accept it.
"But our major purchasers of beef are sitting at this table right now so we need to be there as well.
"Australia is already performing to the level of these definitions if you look through them properly, we could build ourselves a competitive advantage over other beef producers in the world using our ability to meet this definition without having to do anything extra on farm.
"We have to make sure that how Australian beef producers demonstrate they meet the global definitions is not owned by any one group, we have to make sure the beef producers of Australia can control where this goes so it can't be ratcheted up on us over time."
To view the GRSB's draft principles and criteria for sustainable beef, which are open for public comment until May 16, click here
* CORRECTION: An earlier version of this article stated that senior Nationals had attacked Cattle Council of Australia for participating in the GRSB process. Beef Central has since been advised that, while the Nationals have expressed concerns about the potential that exists for the GRSB process to negatively impact producers, in his recent speech to the Senate Nationals Senator Ron Boswell did not directly criticise the CCA for participating in the roundtable on behalf of Australian producers.