A NATIONAL farm debt mediation scheme remains a priority, as outlined in the Government's Banking Royal Commission Implementation Roadmap.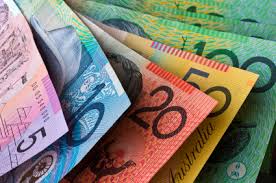 Rural finance minister David Littleproud said the Roadmap outlined the Government's work on a scheme, which was one of Commissioner Hayne's 76 recommendations.
"It's time to act on this with drought taking more of a stranglehold," Minister Littleproud said.
"In February all states and territories agreed to work towards a national scheme. A uniform approach will clear up confusion that's created by different rules in different states.
Mr Littleproud said he would reinforce the need for a national scheme with states and territories when agriculture ministers meet in October, saying he expected to have the process in place by the middle of next year.
"Farmers have $60 billion in bank loans making financial institutions a big agricultural partner. Banks need to be fair and patient, especially as paycheques can be 12 months apart.
"The Royal Commission showed the need for change was undeniable and Australians expect a definitive response to the Commissioner's recommendations," he said.
A national farm debt mediation scheme would help lenders and borrowers agree on practical measures to address financial difficulties causing loan distress.
"We have to get a nationally consistent scheme in place where mediation is encouraged and facilitated and enforcement is a last resort," Mr Littleproud said.
Fast Facts:
The states and territories agreed in February 2019 to further work towards a national farm debt mediation scheme.
The National Farmers Federation says referring farm loans to mediation enhances the chance of reaching an outcome that is 'fair and equitable for all involved'.
The Government has also actively encouraged banks to adopt Recommendation 1.14 by removing default interest charges to farmers hit by drought or a national disaster.
See Simon Quilty's opinion piece on post drought finance published this morning
Source: Minister's Office