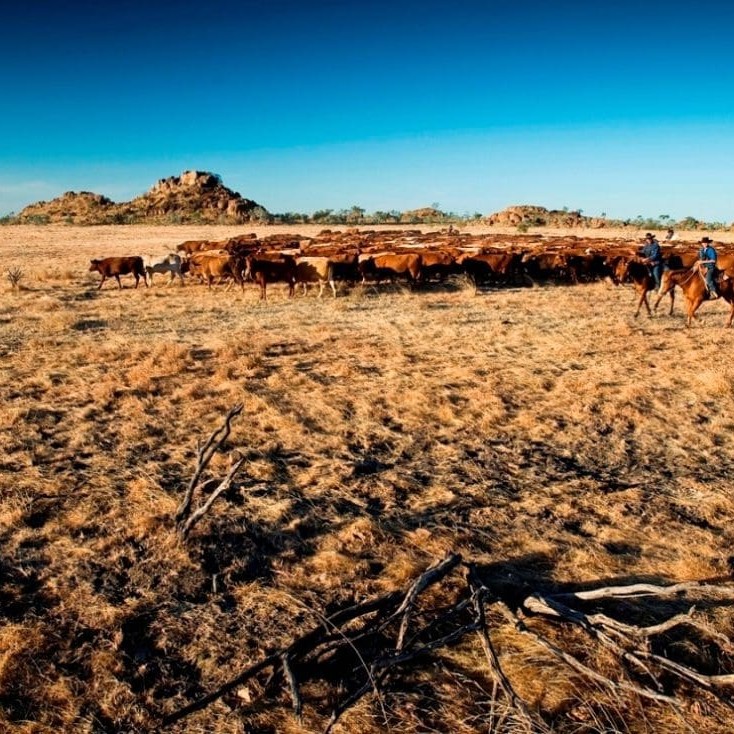 THE North Australian Pastoral Company has confirmed speculation that two major shareholders are considering selling their combined 90 percent stake in the company, should the right offer come along.
Chief executive Nigel Alexander told Beef Central this morning that the board could confirm that it was aware that the controlling shareholder of NAPCo, the Foster family, was undertaking a strategic review in respect of its shareholding in the company.
The extended Foster family, which has been an investor in NAPCo since the 1930s, currently holds more than 60 percent of company shares.
As part of that review process, third parties have been approached to gauge interest in acquiring a controlling interest in the company.
In addition, the UK-based MP Evans Group, NAPCo's second largest shareholder with about 33pc of stock, has indicated it is willing to cooperate in the process.
In combination, the Foster family and MP Evans hold 90+ percent of NAPCo shares, making a complete buy-out likely, should an acceptable investor be found.
The Foster family has engaged Melbourne financial advisory firm, Gresham Partners, to undertake the strategic review process, which was described as being "only in its very early stages."
"The board stresses that there is no certainty that a transaction will eventuate, as part of this process," chief executive Nigel Alexander said.
"While it is not company policy to comment on media speculation, any transfer of shares is a matter for shareholders themselves," he said.
Mr Alexander said there was absolutely no truth behind reports that NAPCo itself was selling any of its properties, either collectively or individually.
"NAPCo itself is not undertaking any review, or sell-down of properties – this is merely a shareholder matter," he said.
NAPCo did not confirm suggestions made in Saturday's Australian Financial Review that overseas fund manager Terra Firma had scrutinised NAPCo as a takeover prospect late last year.
Founded in 1877, NAPCo is a vertically integrated beef operation running 200,000 head of cattle across 14 stations in Queensland and the Northern Territory, covering 5.8 million hectares.
Based on recent valuations discussed in this earlier financial performance article on NAPCo published on Beef Central, the company values its land and cattle assets at about $440 million on the current market.