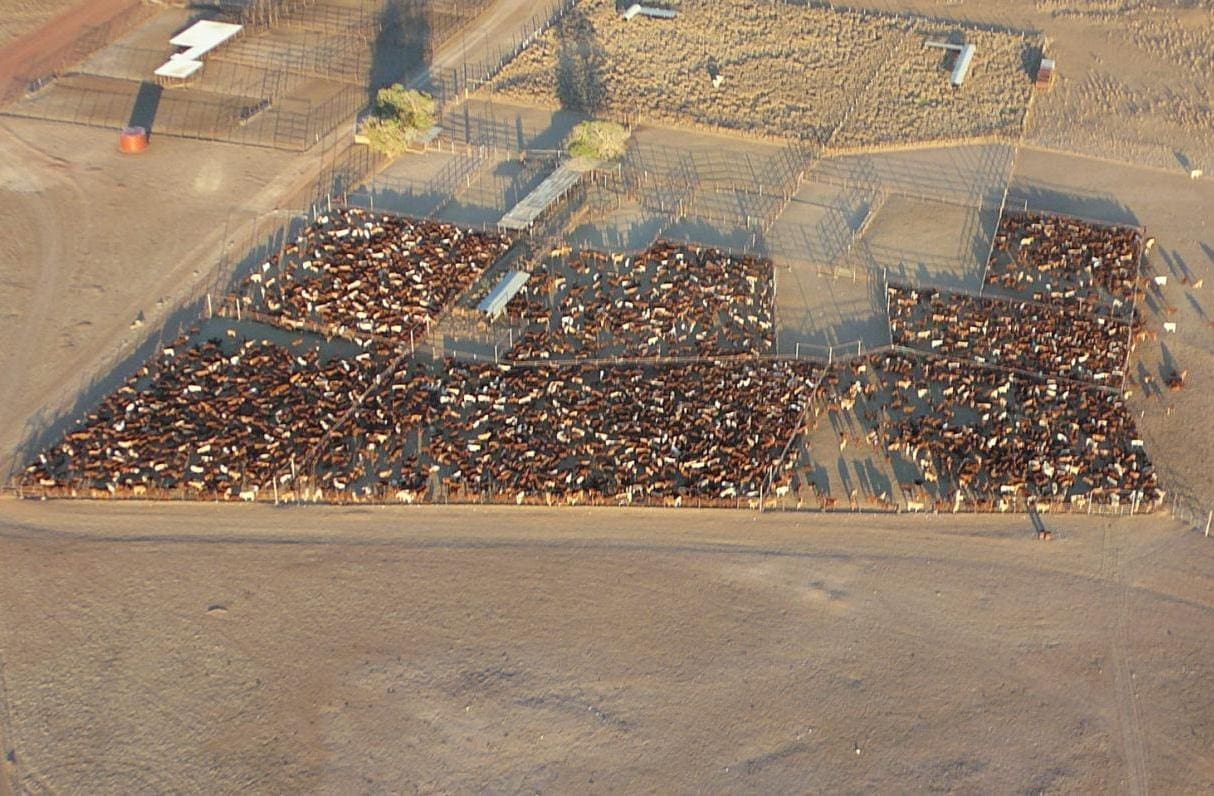 IN A clear reflection of the reversal of fortunes in northern cattle and land values, large pastoral player the North Australian Pastoral Co has delivered a record net profit before tax of $60.05 million for its financial year ended December 31.
The result is a dramatic rise on the previous financial year, when pre-tax net profit reached $6.05m.
The record profit followed losses of -$7.35m in 2013 and -$5.7m the year before that, when drought across the northern Australian region took a heavy toll.
The reported result for 2015 incorporated an increase in the value of the cattle herd of $45.24m, which was predominately due to higher cattle prices at balance date.
A more important metric for the company was its net operating cashflow generation of $15.46m for the year, up from $560,000 the year before.
Last year's result was a sound achievement given the challenging season across most of NAPCo's properties, chief executive Nigel Alexander said.
Again, the ability to grain-finish cattle at the company's Wainui Feedlot on the Darling Downs proved valuable in maintaining key customer supply relationships.
Cattle sales revenue for the year was $85.47m, generated from sales of 56,336 head. Revenue was up sharply from the previous year ($63.54m), despite selling 1664 fewer cattle. It would have been higher, except for the decision to retain more steers on NAPCo's Channel Country properties for finishing as grassfeds, and ultimate sale during 2016.
Underlining the emphasis placed on Wainui during the year, some 43,953 head of sale cattle last year were grain-finished – 78 percent of the total.
NAPCo's cattle herd increased only marginally last year from 177,775 head to 177,978 head, still well short of numbers carried prior to the recent run of poor seasons. However, just maintaining herd numbers was quite a challenge given the season, Mr Alexander said.
Company brandings of 56,900 head last year were significantly higher than the 50,700 head recorded in 2014.
Property revaluation
The company decided to re-value all of its properties at the end of 2015. Overall, values increased by approximately 10pc from the previous valuations, most of which were done in 2012.
It's worth comparing NAPCo's 10pc property revaluation increase with a 15.8pc rise in property valuation for AA Co, carried out in March, worth around $84m to the company. Another large pastoral entity, Paraway, last week announced a 4-5pc appreciation of its land asset value in Queensland and NSW, although this assessment was carried out back in December – the same time as NAPCo's.
In the current year, seasonal conditions across the NAPCo properties were still slightly below average, Mr Alexander said.
"While our Northern Territory, Gulf Country and backgrounding properties are in satisfactory shape, the Georgina and Diamantina River systems in the Channel Country haven't provided as much flood-out as we would have liked," he said.
NAPCo's financial results disclosure comes about as part of reporting requirements undertaken by minor shareholder, UK listed agribusiness firm MP Evans Group, which holds about 34pc of NAPCo's shares.
In November MP Evans sold its last Queensland cattle finishing property Woodlands, held separately to its NAPCo investment, to China's Fucheng Group for $28 million.
MP Evans executive chairman Peter Hadsley-Chaplin said with declining profits last year in MP Evans' primary investment in Asian oil palm plantations, it was pleasing to note that overall profit for the year fell only by 10pc, following much-improved profits at NAPCo, resulting from the surge in Australian beef-cattle prices.
"This strength resulted from continuing high Asian demand for beef and a tightening of the supply of cattle following the ongoing reduction in both the Australian and US cattle herds," Mr Hadsley-Chaplin said.
"Australian beef cattle prices, whilst softening a little, remain at historically-strong levels this year," he said.
After a below-average season in the previous year, 2015 started for NAPCo with more than 70pc of Queensland (where the majority of NAPCO's properties are located) still drought declared.
However, good rainfall was received early in the year on the breeder properties in the Northern Territory, and, a little later, on the backgrounding (grass finishing) properties in Queensland. The Channel Country properties in Queensland unfortunately missed out on significant rainfall, or beneficial flooding, throughout the year.
"Overall, seasonal conditions proved better in 2015 than in 2014," Mr Hadsley-Chaplin said.
Given the continuing decline in the size of the Australian herd, a trend which is forecast to continue in 2016, simply maintaining cattle numbers was a sound achievement, he said.
"Welcome rainfall has been received in early 2016 on many of the NAPCo properties and, unlike in 2015, modest beneficial flooding has also occurred in the river systems which flow through the company's Channel Country properties. Cattle prices have eased a little but remain above historical averages, and the outlook for Australian beef continues to appear positive," he said.