Why don't we see greater numbers of cattle producers actively engaging in industry affairs these days?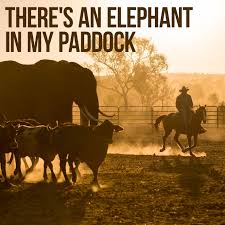 That is a question Beef Central recently put to rural journalists Nicole Bond and Jayne Cuddihy, the producers of the popular rural podcast "There's an Elephant in My Paddock".
Nicole and Jayne hit the phones to canvas opinions from a range of producers, including industry 'agvocate' and beef producer Josie Angus from Signature Beef and Victorian Nuffield Scolar Daniel Meade, who recently completed a Nuffield Scholarship on producer engagement with industry issues.
It makes essential listening for anyone interested in the key issue of how producers voices are heard in the modern, digitally connected age – check out the full episode at this
link
Got an opinion you'd like to share? Let us know in the comment box below.