Managing giant rat's tail grass and other weedy grasses in pasture: learning the latest from Florida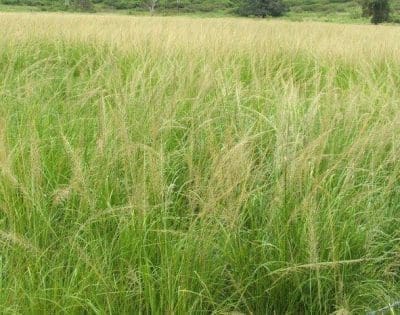 In this free BeefConnect Webinar to be held 12.30 pm – 1.30 pm AEST on Tuesday, March 6, 2018, University of Florida pasture weed specialist Professor Brent Sellers will discuss how producers manage smutgrass, a relative of giant rat's tail grass, in sown tropical pastures in the US.
Professor Sellers is on a study tour to compare US and Australian practices of weedy Sporobulus grass management on cattle production.
In this webinar, Brent will discuss the herbicide and pasture management programs used in Florida to reduce the impact of smutgrass.
This is relevant to producers in Queensland and other parts of Australia where there are significant problems with Sporobulus grasses in sown and native pastures.
Guest presenters
Join Professor Brent Sellers (Specialist – Pasture weeds) University of Florida along with host Greg Bath (FutureBeef).
Who should register for this webinar?
This event is for anyone involved along the beef supply chain including producers, processors, brand managers, supply chain managers, agents, consultants and consumers.
The session will be recorded and a link will be sent to all those who register. So if you can't attend on the day, you won't miss out.
Register now!
Date: Tuesday 6 March 2018
Time: 12.30 pm – 1.30 pm AEST
Webinar location: At your computer in the comfort of your home/ office or on the go, using your mobile device!
*** If you have limited internet connectivity, you can still participate by listening on your phone and watching the presentation slides.We'll send these through to you the day before the webinar. Just make sure to select this option when you register. ***
To successfully participate in this webinar:
1. Reserve your webinar seat now by following this link. Or copy and paste this into your web browser: https://register.gotowebinar. com/register/ 3425079163482869505
You need to register to receive your personal login details (if you don't receive an automated response within a minute or so, check your junk email folder).
2. Click the option to 'Add to Outlook calendar' to get an automated reminder to join the webinar.
3. Test your computer set-up beforehand by going to this GoToWebinar website or copy and paste this link into your browser https://support.logmeininc. com/gotowebinar/system-check- attendee.
4. Join 10 minutes early on the day of the webinar. You can interact by typing questions in the Q&A panel or by raising your electronic hand.
This is a BeefConnect event, brought to you through a partnership between FutureBeef and Beef Central, with funding from the Queensland Government and Meat & Livestock Australia.