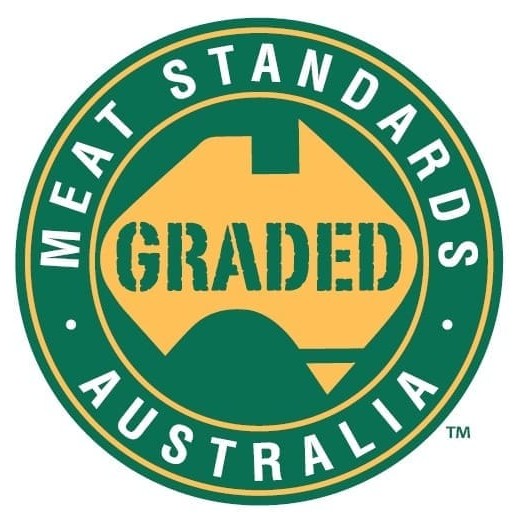 Meat Standards Australia's mission to 're-engage' with Australian beef consumers has kicked-off with a new campaign where the emphasis is squarely on education and information, rather than marketing.
The new campaign, starting today, is designed to gain recognition among consumers that the MSA symbol can help "take the guesswork out of buying quality Australian beef." Part of the changes include a revised MSA logo, where the term 'tenderness guaranteed' is replaced with the word, 'graded' (pictured here).
The program will start with a 'soft' launch built around in-store point-of-sale material including consumer brochures, ticketing and signage. Plans for the next phase are still to be signed-off, but are likely to include television and other media promotion some time in early 2012, possibly February or March.
The consumer-refocussed campaign was developed as a direct response from industry peak councils last year, who felt that the MSA system was not well understood at consumer level, and needed to be, in order to reach its full potential.
In a press release flagging the new program being issued to metropolitan consumer media today, MLA suggests that shopping for tender, juicy Australian beef this summer BBQ season will now be easier than ever thanks to the new-look MSA symbol appearing in butcheries and supermarkets across the country.
"Featuring Australia's traditional colours, the green and gold 'MSA graded' symbol will be increasingly used to identify Aussie beef that has met an independent consumer standard for tenderness, juiciness and flavour. This helps take the guesswork out of selecting the best cuts of beef," the release says.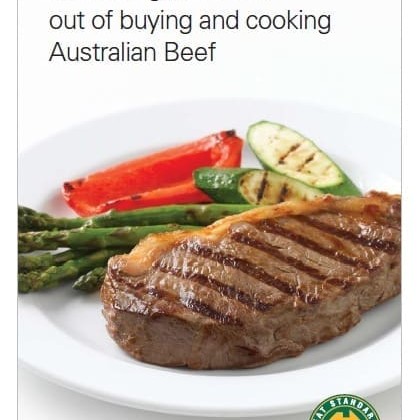 It emphasises that the new-look symbol would be positioned as a quality mark, not a brand, indicating that commercial brands adhering to the system had been graded to meet MSA standards.
The 3/4/5 Star MSA quality level identity has also gone through a re-design, and will be re-introduced when critical mass of product in the higher 4/5 Star categories allows. That will probably occur first in the restaurant/hotel food service sector, but could also find favour among quality retail butchers looking for a point of difference.
To date the MSA system has been adopted by more than 600 butchers across the country with numbers increasing steadily. In the supermarket segment, Aldi now promotes MSA through its Brannigan's brand in 200 stores nationally; Costco stocks MSA exclusively through its brand program; and IGA supermarkets all stock clearly-identified MSA product.
Quoted in today's press release, Cattle Council of Australia boardmember Sam Gunn, a beef producer from NSW, said the grading system would help shoppers select the right cut of beef for their desired cooking method.
"We're now taking the MSA symbol directly to consumers at point of sale, so shoppers can be sure they are getting consistent quality beef every time," he said.
"Instead of buying a cut of beef and being unsure about its quality, consumers can look for the 'MSA graded' symbol at their local butcher or fresh food retailer and be confident they are getting great quality beef that has been graded for tenderness, juiciness and flavour."
The MSA grading system was developed by the beef industry in 1999, providing wholesalers and retailers with an independent endorsement of quality for graded beef, backed by the power of consumer testing. It took into account all aspects that affected eating quality from the paddock to the plate, and was widely recognised as the world's leading eating quality program for red meat, Mr Gunn said.
Did Woolworths' adoption influence MSA changes?
The timing of the new MSA consumer engagement campaign – starting now but gaining momentum early in 2012 – has led to some industry speculation that the changes have come about as a direct result of Woolworths' decision to adopt the program from early next year.
Some have even suggested Woolworths negotiated a series of program and label changes to suit its own purposes and entry timing, as a condition of adopting MSA.
None of that had any foundation, a source close to the MSA program and steering committee told Beef Central.
While Woolworths' arrival in MSA would coincide with the 'busy end' of MSA's new consumer awareness campaign, that alignment was absolutely coincidental, Beef Central's source said.
The changes in emphasis currently being implemented in the program could be traced at least as far back to July 2010, a full year before Woolworths started showing interest in aligning with MSA.
Nor did the major retailer have any influence over the decision to revise/refresh the MSA logo. That move came as a direct result of extensive market research carried out over the past 12 months.
More than 600 consumers were presented with a large array of names and terms. While initially there was not a great difference between the two most preferred options – 'Graded' and 'Tenderness Guaranteed' – once the Star rating system was included, there was a clear consumer preference for the 'Graded' term, now being adopted.
Part of the reason why MSA had waited until this point to re-engage with the consumer was the need to first build critical mass in supply. Rule 101 of the marketing handbook says it is important to secure reliable supplies of the product first before starting to promote it heavily to customers.
Further evidence that the MSA remodelling was not designed with Woolworths in mind comes from the upcoming TV ad, which clearly features a traditional butchery setting, not a supermarket.