The Meat Standards Australia program has recently made revisions to its stakeholder audit system, using a new risk-based assessment process designed to better underpin the program's integrity.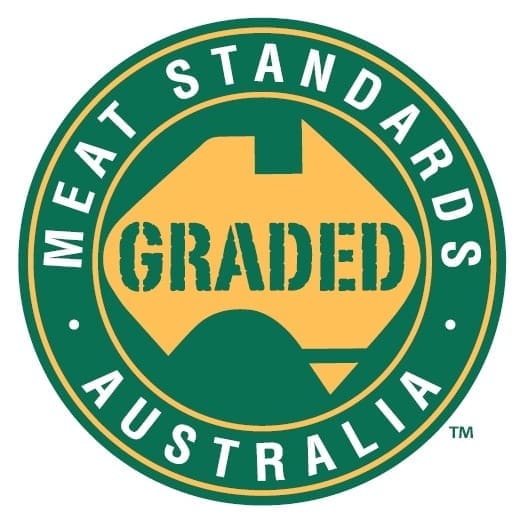 The changes are in part driven by MSA's continued expansion, with calendar year 2013 statistics showing MSA's grading throughput up 17 percent.
Click here to view Beef Central's earlier article, "MSA grading numbers push to record 2.68 million head."
Greater throughput ultimately means greater prospect of program shortcutting and other misuse, Meat & Livestock Australia has conceded.
For some years MLA has funded about 1500 audits each year of wholesalers, retailers and foodservice operators who are part of the MSA program, ensuring end-users are complying with program standards and displaying and using the MSA trademark correctly.
From July 1 this year, the frequency and emphasis of end-user audits is being determined by the level of risk to the MSA trademark and the MSA system.
For example, companies that can demonstrate adherence to the MSA Standards for two consecutive audits will now be audited less frequently. Conversely, end-users that have significant compliance issues (effectively, two consecutive audits where a major non-conformance is identified and/or if a critical non-conformance is identified during an audit), will be required to fund their follow-up audits and will be audited more frequently.
MLA says these changes will deliver more effective and efficient use of MSA's 'integrity' budget, helping ensure that when consumers purchase MSA beef it meets or exceeds their eating quality expectations.
The subject of MSA program conformity came up during a recent grainfed producer forum in Dalby, Queensland, attended by a panel of senior MLA program managers who have close engagement with the MSA program.
Prominent lotfeeder Kev Roberts asked what MLA was doing about MSA products after they left the processor.
"As an end-user, exactly what does happen?" Mr Roberts asked.
"We've seen MSA go through a series of phases – some might say it became almost bullet-proof, as a product that had very few failures. We now see the program getting broader and broader in terms of the product that qualifies and can be placed into the market."
"I have a fear that we've gone from a situation where MSA beef was produced under very tight parameters, which were quite bulletproof, to a situation where it is becoming a bit commodity-like," Mr Roberts said.
"MSA once had a lot of auditing that took place. But I have my own set of auditors – friends that live in cities around Australia, and they tell me that MSA is no longer as reliable as it was."
Former MSA program manager Michael Crowley, who now manages MLA's Europe office, told the Dalby gathering there was certainly a significant investment in auditing the supply chain of MSA. One of the activities that had been tightened-up considerably over the past five years was the way end-users were licensed and audited.
"It's had a very big focus on auditing wholesalers, retail and food service operators throughout the supply chain. To be able to use the MSA trademark, they have to be licensed, and auditing is part of that license requirement," Mr Crowley said.
In addition to that, the Australian Language and Standards Committee oversaw the audits and on a quarterly basis scrutinised, quite heavily, the outcomes of those audits.
"Through the process of tightening up those standards, there's a robust integrity system behind the auditing and use of the MSA trademark, which includes ensuring that product is used for the correct cook method, has been aged correctly, and is meeting the requirements of the program," Mr Crowley said.
Sanctions, in the form of 'corrective actions' were put in place around that, he said.
"Participants doing 'really wrong' things are going to lose their license, which is a very important part of the domestic MSA program, and certainly as MSA rolls-out into international markets, and the number of MSA cattle increases, having those systems that underpin quality and ensuring the integrity of the program is a very high priority."
The industry also had the MSA task force which continued to hold the program accountable in how it is implemented domestically and rolled-out overseas.
MLA general manager marketing Michael Edmonds said as the MSA program continued to grow, with more product in the marketplace, there were obviously greater challenges.
"There will be more MSA product at the margins, at that 'pass'/'no pass' level, meaning there will be more product on the market than needs to be aged longer to achieve certain level of tenderness," Mr Edmonds said.
"Unfortunately statistics says there will be more examples where a product didn't age for a certain period of time, and therefore hasn't reached a desired product tenderness level. In some respects, we might be something of a victim of MSA's success," he said.
Kev Roberts asked whether any participant in MSA had actually lost their licence to operate as a result of non-compliance.
MLA confirmed that there had been some de-registrations of participants.
"It's a program that continues to evolve," domestic marketing manager Lachie Bowtell said.
"It's gone from a carcase-based system to a cuts-based system, and the focus is still on the empty chair in the room (the consumer). There's a pathways committee in place, a research committee in place, and for every step along the way in development, the most important aspect is that it is a consumer-based program," Mr Bowtell said.
"It evolves over time. It's not what it was five years ago, and it probably isn't what it's going to be in another five years – but always, in mind, is what the consumer wants, and how we can get more exposure in the marketplace for consistent quality beef."
Mr Bowtell said product produced through the MSA system was 'only MSA' if there was an MSA logo attached to the product at point of purchase, whether that be through retail or food service sector.
"Then, the user has to be licensed to maintain the integrity of that trademark all the way through to the consumer. There's a lot of product in the market which is graded MSA, but which is then sold in the open market not under an MSA identity, but under a product specification – for whatever reason, not wanting to market it as MSA, but wanting a good quality, consistent product for their customers," he said.
"At the end of the day, it's perhaps not that important to have that little MSA logo on product, but what is important is that consumers are getting a better quality and more consistent beef offer, as a result of a quality program called MSA."
Should MSA be making a stronger example of non-compliers?
Beef Central, among others in the audience, was surprised to hear the admission that some MSA participants had been removed recently from the program as a result of operational irregularities. Certainly those episodes have not been made publicly accessible to media or other stakeholders.
Beef Central reminded the MLA speaking panel that back during the program's genesis in 1999, in a widely-publicised case, a $40,000 fine and program ban had been imposed on a large Brisbane hotel found to be deliberately abusing the system.
In that case, the procurement manager or head chef was copping kick-backs for taking a non-MSA product from another wholesale supplier, while the hotel's menus and advertising still carried clear MSA identity. The fine and ban sent the strongest possible message to all stakeholders that the MSA program was serious about maintaining its integrity, and standards.
MLA's response was that commercial-in-confidence issues could preclude such actions from happening today.
But there were a lot of cases where a 'corrective action' notice was issued after an MSA audit, MLA said.
"There will be a discussion with the participant at that point in time, as to whether it was a serious breach, or something less significant or an oversight," MLA said.
"If it is absolutely malicious, carrying deliberate intent, and compromising the integrity of the trademark, they will be removed."
Former MSA program manager Michael Crowley said as the program has continued to evolve, the consumer's interest had always been put first.
"The decisions about which cuts within a given carcase grade to acceptable expectations continues to be done using the same consumer taste panel research that's been implemented from day-one," he said.
"There's been over 700,000 individual samples eaten by more than 90,000 consumers across eight different cooking methods, in eight different countries, since the MSA program started. It continues to be able to predict very accurately how the consumer rates beef cuts from different animals, which has allowed the system to evolve to a position where it can really grade any animal of any age in the country, and predict accurately how that product is going to perform, when aged correctly and prepared to the appropriate cooking method."
"I have a personal view that the program remains robust and very trustworthy, and I think the industry has a great opportunity to get greater value out of the program and how we underpin our product, making sure that MSA isn't the brand, but allowing individual brands to differentiate themselves within the program," Mr Crowley said.
Doing it that way, the brand owners themselves also took responsibility for the integrity of the product, because they are putting their brand up-front before customers, and simply using MSA to underpin that product.
"If it does not perform, the market will soon tell the commercial brand managers," he said.