MORT & Co was last night named as the winner of the Agribusiness, Food and Beverages Award in the 2019 Premier of Queensland's Export Awards held at Brisbane City Hall.
The achievement follows Mort & Co's success as the winner of the 2018 Agribusiness Award in the same event – which came just three years after Mort & Co began exporting its Phoenix Beef range.
The 2019 awards drew nominations from all over Queensland, with 44 leading export businesses named as finalists in the lead up to last night's event.
Of the 7300 companies that export goods from Queensland, 40 percent operate in regional Queensland.
Mort & Co managing director Charlie Mort said he was delighted with the result.
"It has been another strong year for our business and being named a finalist and then winner of the Agribusiness, Food and Beverages Award rounds it off perfectly," he said.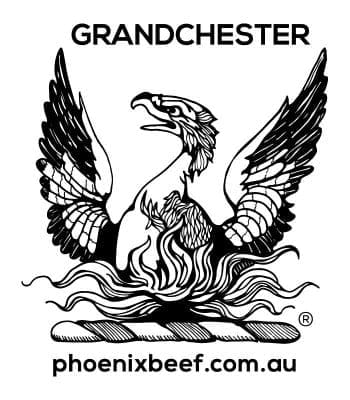 "To be regarded as one of the leading export businesses in the state is incredible, especially given we only began exporting our Phoenix Beef range in 2015.
"To have such success in a short space of time is certainly something we are extremely proud of."
Mort & Co is the largest Australian owned lotfeeder in the country, with further expansion of the organisation's feedlot capacity having commenced in July 2019.
One of the key drivers for this was the international demand for the company's Phoenix Beef range, which includes three world class brands:
• Grandchester (Black Angus, minimum 150 days on feed, hormone free)
• The Phoenix (F1-F4 Marbled Wagyu, minimum 365 days on feed hormone free)
• Master Selection (F4+ Purebred Wagyu 400 days on feed, hormone free)
Mort & Co export Phoenix Beef internationally to Asia (China, Hong Kong, Korea, Singapore and Taiwan), the Middle East (Bahrain, Saudi Arabia, United Arab Emirates, Qatar), and Europe (UK, Estonia, Italy, Denmark, Norway, Sweden, Finland, Iceland, Ireland, France, Spain, Portugal).
General Manager of Meat and Livestock for Mort & Co, Scott McDouall, said the continued demand for Grandchester, The Phoenix and Master Selection brands from overseas customers had been extremely pleasing and a testament to the entire Mort & Co supply chain.
"Everyone involved from producers, the Mort & Co livestock, feedlot and meat teams, our processor, John Dee, and of course our customers, contribute to achievements such as this, so it's important we recognize the complete team effort".
In addition to their existing country partners, Mort & Co has recently commenced an exclusive agreement with US retailer Costco, supplying the retail giants first Chinese megastore in Shanghai with Grandchester and The Phoenix.
It is expected that the agreement will deliver a 37 percent increase a week in sales of branded beef products.
Mr McDouall also hailed the flow on benefits that come from Mort & Co's ongoing growth.
"As our business expands, so do the opportunities. Undoubtedly, we'll create additional demand for cattle, our demand for commodities & consumables will grow & our feedlots will need to continue to expand which will in turn create additional employment opportunities from truck drivers to meat workers right across South East Queensland.
"It's certainly helping drive regional growth at every level".
For a full list of winners from the 2019 Premier of Queensland's Export Awards head to: https://www.exportawards.qld.gov.au/award-year/2019-winners/
Industry award winners will be automatically entered into the Australian Export Awards, held in Canberra on December 3 2019.