THE first container shipment of molasses from Vietnam arrives at the Brisbane Port today with the cattle feed supplement to be distributed throughout Queensland amid concerns local supplies were running out due to the prolonged drought.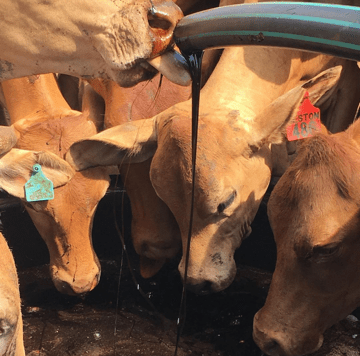 AgForce CEO Michael Guerin said AgForce had worked with importers to organize the molassesshipments after Queensland cattle producers expressed fears the supply shortage would hamper their ability to feed their livestock.
"Molasses is an important energy feed supplement for cattle and the ongoing drought has all but exhausted local supplies as it has been in such high demand," he said.
"AgForce sought feedback from members in recent months about what molasses they required going forward and have been working with importers on both short and long term solutions, with container shipments arriving once a week over the next three weeks starting from today.
"These first shipments will deliver 750 tonnes in containers, while the indicative volume sought at this stage is more than 2500 tonnes, with some producers seeking regular parcels.
"This option is more expensive but it is providing an interim solution for farmers in desperate need. A longer-term bulk option is also being pursued, but this is more complex as there are extensive import permit processes and important biosecurity protocols that must be met."
Mr Guerin said Queensland cattle producers who needed molasses could register their interest on the AgForce website here: https://agforceqld.org.au/ molassesregistrationfollowup and AgForce would put them in touch with the importers bringing containers into Queensland.
Source: AgForce