The full statement provided by Meat & Livestock Australia in response to Beef Central's recent questions about the progress of industry work to create a cattle levy payer register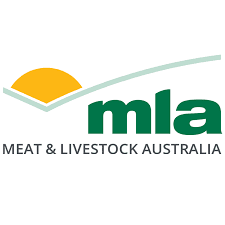 What is a levy-payer register?
​​A levy payer register is a database of the details of individuals and organisations who pay red meat industry-specific transaction levies.
In 2018, the Federal Government passed legislation that would give the 15 rural research and development corporations (RDCs) the ability to establish levy-payer registers, if they choose. Such a register would allow the Department of Agriculture, Water and the Environment to provide levy payer information to RDCs and the Australian Bureau of Statistics (ABS) – ultimately allowing RDCs to know who their levy-payers are to allow for enhanced engagement with them.
What work has MLA done on a levy-payer register?
MLA, like other RDCs, continues to actively assess various options available to develop a levy payer register, looking in particular at the cost and ease of adoption.
Since the introduction of the legislation, MLA has been engaging with the Department of Agriculture, Water and the Environment, including being updated about the development of industry levy payer registers for other sectors.
In particular, MLA has been monitoring a pilot project being undertaken by Grains Research and Development Corporation (GRDC). The Department considered that a pilot with GRDC would provide an ideal learning experience as the levy mechanism is relatively simple while the supply chain has sufficient complexity to test and refine the process for collecting levy payer data more broadly.
GRDC has completed that process, the consultation with their stakeholders and has started to receive some data from the Department of Agriculture, Water and the Environment.  An assessment of those datasets is now underway to test for quality and reliability.
MLA continues to review the outcomes and benefits of GRDC's pilot, and with several other RDCs now implementing their own registers.
MLA is about to commence an internal project to progress a similar levy-payer register.
What are the next steps in establishing a red meat levy-payer register?
There are several requirements to be met before MLA can access levy payer data.
MLA will need to liaise with the Department on and undertake consultation with levy collection agents / the trade sector who submit levy transaction returns.  Once this is completed, MLA will then write to the Minister for Agriculture, Water and the Environment to inform him about the outcome of the consultations and signifying its intention to establish a levy payer register.
Provided the Minister, or his delegate the Department Secretary is satisfied by MLA's consultation and request an initial Notice will then need to be provided by the Department advising of the establishment of a register.
Once the consultation process is completed, there is a significant project to work with agents in making technical changes to software and systems they use for their operations to interface with Levy Revenue Service (LRS) data requirements.
MLA will then work to assist agents to have a suitable technical interface to receive and send data to the LRS.
Are there challenges in establishing a register?
The breadth and complexity of the Australian red meat sector does present challenges in the establishment of a levy-payer register.  By waiting until GRDC have undertaken their pilot, and then having the ability to assess the outcomes and benefits of their project, MLA is in a significantly stronger position to establish the best system for the red meat sector.
One of the challenges undoubtedly for red meat is the large number of agents that collect levy-payer information.  It is estimated that there a more than 1000 agents that currently submit returns with levy-payer information.  Part of the consultation process would mean seeking support of more than 1000 agents in the register's establishment.  Then a significant process would need to be undertaken around the technical requirements for agents, including potential changes to software and systems they use for their operations to interface with LRS data requirements.
Who will have access to the register and what will it be used for?
The legislation around who can access information in the register and what that can be used for is very specific.
As it is currently drafted in the legislation, 'eligible recipients' of levy payer information are the RDCs (in this case MLA) and the Australian Bureau of Statistics (ABS).
The ABS cannot establish a levy payer register but it can seek access to the data to perform any of its functions.
Once established, an RDC can use the levy payer information from their register for the following purposes:
to maintain a register of who has paid a levy and/or charge
to maintain a register of persons eligible to vote in a poll conducted by, or on behalf of, the RDC
to make public information of a statistical nature
in performing its functions under a law of the Commonwealth or under a contract or other agreement with the Commonwealth
to determine whether a person is or remains eligible to be a member of the RDC.
Access to the levy payer information by a third party (that is anyone outside of MLA) can only occur with the approval of the Secretary of the Department of Agriculture, Water and Environment. In making an approval, the Secretary must take into account whether the proposed use of levy payer information fits into one of the above permitted uses under the legislation.
Levy payer registers have been created to allow RDCs to consult with their levy payers to help them deliver the functions and services for which they were established.  The RDCs functions are set out in the legislation that establishes them and in statutory funding agreements with the Commonwealth.  As such, levy payer information may not be used for purposes such as:
agri-political activities
increasing the membership of an industry representative body
an activity which would give a commercial advantage to a participant in the industry
an activity unrelated to the function of the RDC.
For more information around who can access a levy-payer register and what the information should be used for, the Department has developed guidance for RDCs https://www.agriculture.gov.au/sites/default/files/sitecollectiondocuments/ag-food/levies/levy-payer-register-guide.pdf
Without a register, how does MLA currently communicate with levy-payers?
MLA has the ability to communicate in a sophisticated way with levy payers and stakeholders.
For example, MLA communicates key information with thousands of levy payers each week through various targeted e-newsletters and publications.  Our major weekly e-newsletters, Prices & Markets and Friday Feedback, currently have approximately 30,000 subscribers each.  We have dedicated e-newsletters promoting the latest information around Meat Standards Australia (MSA), the feedlot industry, the goat industry, our integrity systems and our global markets.  These all provide specific content direct to a targeted audience.
We also produce Feedback magazine, which is distributed to approximately 50,000 producers and stakeholders. This continues to be a widely read and highly regarded publication amongst producers.
MLA also has several social media channels, across Facebook, Twitter and LinkedIn, with MLA's marketing brands (Australian Beef, Australian Lamb, Australian Good Meat) having their own social channels promoting information at consumers and the broader community.
When it comes to MLA's formal governance processes, we also for example, have the Levies Notice process as the way that MLA members inform us about the amount of levies paid during the previous financial year. This information, volunteered by members is used as the basis for determining full voting entitlements at MLA's AGM.
MLA is continuously looking at new ways to engage with red meat producers and the supply chain.  For example, MLA recently launched a new R&D Roundup e-newsletter which delivers short, sharp R&D updates directly to inboxes in the first week of each month.  The e-newsletter is grouped across various categories including grassfed and grainfed cattle, sheep and lambs, and goats, making it easier for readers to select the information most important to them.
MLA will also be launching a new podcast in March 2020.
When established, the red meat levy-payer register would offer another dataset to MLA (on top of existing information) to further improve collaboration and communication with red meat producers.
Is there a timeframe for a functional red meat levy-payer register?
While there is not a set date for the implementation of a levy-payer register, given the significant body of consultation and work that needs to occur, we would expect an operational system towards late 2020 or 2021.
Source: MLA