Korean foodservice sales sluggish in June
Friday daily cattle summary
National cattle indicators lose ground
Total live export volumes increase in May
Beef production surges as slaughter increases
Korean wholesale market re-energised in the lead up to Chuseok.
Korean foodservice sales sluggish in June
13 July 2014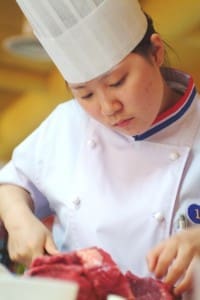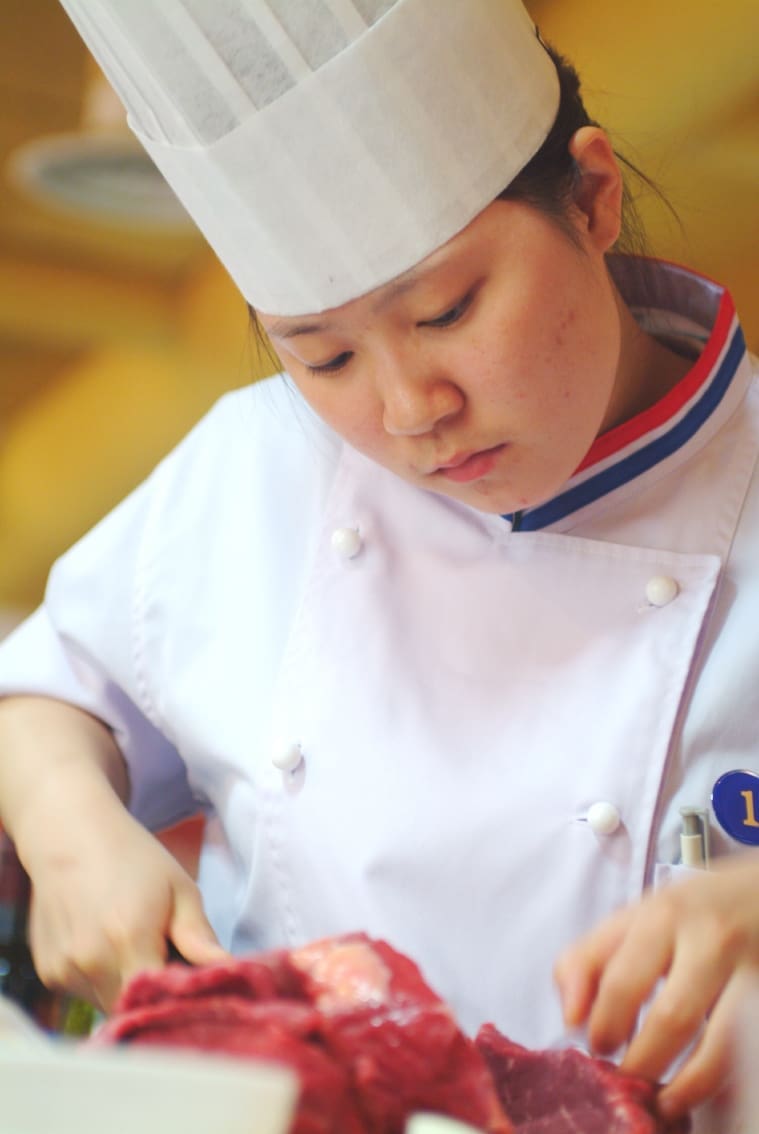 With expectations of more people dining out during the Soccer World Cup period, the performance of the foodservice sector in Korea was hoped to have recovered in June. However, the survey conducted by the Korea Foodservice Industry Research Institute revealed that sales in foodservice sector during the month remained sluggish. According to the survey, average sales fell by 26.7pc, compared to April. By sector, Japanese-style restaurants demonstrated the worst sales drop in June on April, by 37.5pc, followed by Korean restaurants, at 30.3pc. Pubs and Chinese restaurants were down 29.4pc and 17.6pc, respectively. In 2013, about half of Australian beef exported to Korea is estimated to have gone to the foodservice sector, the majority of which (more than 70pc) was used at Korean restaurants and quick service restaurants (MLA estimates).
Friday daily cattle summary
11 July 2014
Numbers at Roma Thursday Prime sale decreased 55pc compared to last week, to 652 head, with export processors operating selectively on purchases, while there was subdued demand for heavy bulls. Heavy D3 grown steers to slaughter buyers sold from 130¢ to 150¢, to average 144¢, while medium grown heifers were 2¢ cheaper at 133¢/kg. Medium beef cow grades ranged from 89¢ to 112¢, down 14¢, while heavy C3 bulls to processor orders averaged lower on 128¢/kg.
Consignments at Dubbo this week were 7pc higher than a week ago, at 4850 head, with most weights and grades well represented, while most of the regular buyers competed. Heavy C3 yearling steers to feeder buyers reduced 8¢ week-on-week, to average 194¢, while heavy C3 yearling heifers sold to processor orders 13¢ lower, making between 165¢ and 186¢/kg. Heavy C4 grown steers to slaughter averaged 194¢, down 8¢, while heavy D4 cows to slaughter averaged 16¢ cheaper on 123¢/kg.
There were 47pc greater numbers penned at Bairnsdale this week, at 1064 head, with the usual buying group operating selectively in most categories. Heavy D3 yearling heifers sold to processor buyers 13¢ cheaper than last week, on 171¢, while D3 bullocks to slaughter improved 3¢, to average 190¢/kg. Light D2 grown heifers were 1¢ dearer to processors, to average 140¢, while medium D1 beef cow grades sold between 105¢ and 129¢, to average 122¢/kg.
National cattle indicators lose ground
10 July 2014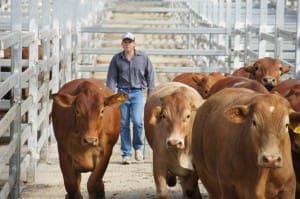 All National Livestock Reporting Service cattle indicators lost ground this week, underpinned by processors continuing to work at full capacity, combined with minimal restocker interest in northern regions, as feed and water pressure remains. Condition was mixed at the majority of yardings, with the minimal feed and cool temperatures having an effect. The Eastern Young Cattle Indicator lost 7¢ this week, to finish Thursday's markets on 335.25¢/kg, influenced strongly by a 24¢ fall week-on-week at Roma store sale on Tuesday, despite a smaller yarding. Nationally, the trade steer indicator lost 6¢ for the week, to close markets at 368¢/kg, while heavies lost 10¢, at 350¢/kg. Cows lost the most ground, with a 15¢ fall, at 236¢/kg, while indicative feeder steers lost a further 2¢ from last week, to finish Thursday at 185¢/kg.
Throughput increased from the previous week in most states, with NSW up significantly (+4500 head), at 23,867 head. Queensland (17,737 head) was the only state to register a decline, underpinned by fewer cattle at Roma Store. The week ahead is likely to see yardings remain high, especially across NSW and Queensland, as the poor feed conditions continue to pressure producers' options.
Total live export volumes increase in May
10 July 2014
Total Australian live cattle exports during May reached 108,427 head – 31pc higher than the same month in 2013 and carrying the fiscal year-to-May volume 80pc above last year's level, at 1.03 million head (Australian Bureau of Statistics). Indonesia continued to be the largest live cattle export market for Australia, receiving 69,132 head, up 65pc year-on-year, taking the volume for July 2013 to May 2014 to 563,269 head – more than double the previous year. China was the second largest market during May, at 13,421 live cattle, taking the fiscal year-to-May to 86,004 head – up 96pc year-on-year. Demand for live cattle in Vietnam remained strong, as shipments in May totalled 12,602 head, increasing more than nine times compared to 2013, with the current eleven-month fiscal period jumping twelve-fold year-on-year, at 125,136 head.
Beef production surges as slaughter increases
10 July 2014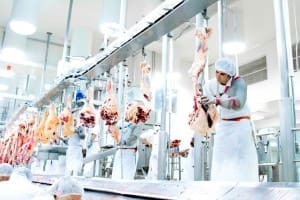 Australian beef and veal production during May reached a monthly record volume of 231,690t – up 4pc year-on-year and 17pc above the five-year average. Boosted by drought-induced slaughter levels registered within the past twelve months, the volume from July 2013 to May 2013 increased 10pc on the previous year, to total 2.26 million tonnes (Australian Bureau of Statistics). Victoria was the only state to register a greater level than May 2013, up 26pc to 44,600t, while Queensland and SA remained steady year-on-year, at 113,400t and 11,000t, respectively. Production across NSW and WA both declined 2pc on the corresponding month last year, at 48,500t and 8400t, respectively, while Tasmania registered a 7pc reduction on last year, to 5700t.
May saw total Australian adult cattle slaughter continue to rise, up 4pc on last year's level, to 827,500 head – the highest monthly volume since March 1979 (890,000 head), with the current fiscal year-to-May total increasing 12pc on the previous year, to 8 million head. Average adult cattle carcase weights during May were steady with last year, at 275.53kg/head, yet declined 1pc on the five-year average. The bulk of adult slaughter continues to be female, with numbers up 8pc year-on-year, to 430,700 head. Queensland female kill (190,000 head) increased 9pc, while numbers in Victoria (105,000 head) were 23pc higher over the same period. On the other hand, total national male slaughter was 1pc lower than a year ago, at 397,000 head.
Korean wholesale market re-energised in the lead up to Chuseok
10 July 2014
After being quiet in recent months, the Korean wholesale market has reportedly improved, with trade rejuvenated this week. Korean traders' lingering concerns over lower supplies from the US have increased demand for US short rib, as reflected in the prices this week. US short rib prices registered another 5pc week-on-week rise, reaching KRW17,300/kg. The prices were also just 4pc lower than the record price registered at the end of November last year.
Although current stock levels of Australian beef reportedly remain high, Australian beef prices this week were generally dearer week-on-week. Australian short rib prices were 22pc above year-on-year. On the back of improved demand, Australian chuck roll jumped 8pc on the past week, but the prices were still 6pc lower than this time last year. Australian rump (which is one of the popular cuts for Korean traditional cuisines for the Lunar New Year and Chuseok) also rose by KRW300/kg week-on-week, but similar to chuck roll, the price was still 3pc below last year. With some price improvement registered this week, Korean traders reportedly continue monitoring demand for Australian product from other markets, as well as watching the current unstable in-market situation primarily driven by price fluctuation of domestic pork and Hanwoo beef.
Source: MLA