Tight US cow supply illustrates potential for Australia
Australian cattle slaughter reaches highest level in 25 years – ABARES
Northern and southern beef cattle farm cash incomes diverge in 2013-14
China delays the entry of Brazilian beef
Cattle prices on the rise
Thursday daily cattle summary
Tight US cow supply illustrates potential for Australia
20 August 2014
Australian female cattle slaughter in 2014 has been significantly higher than the longterm trend, driven largely by the unrelenting drought conditions across large areas of Queensland and northern NSW for the past two years. In fact, for the year-to-June 2014, female cattle slaughter in Australia was 17pc above last year's drought-induced high level, and 27pc above the five-year average for the period, at 2.3 million head.
Queensland has led the high female cattle slaughter, with the 965,000 females killed, up 21pc year-on-year, while NSW has accounted for 483,500 head, up 22pc over the period. Due to the high turnoff, and very little restocker interest across many regions, the national average saleyard price for medium cows for the year-to-date (January to mid-August) is back 10pc year-on-year and 15pc on the five-year average, at 112¢/kg.
In contrast, the current situation in the US is the complete opposite. Beef cow slaughter for the first six months of the year down 15pc year-on-year and 17pc on the five-year average, while fed heifer slaughter is down 7pc and 13pc over the same periods, respectively. Underpinned by the significantly tighter female supplies in the US, cull cow prices are up dramatically from year-ago levels and on the five-year average, by 24pc and 29pc respectively, at A311¢/kg.
While it may not occur in Australia for many months, the significantly improved US cattle market provides some indication as to the potential for cattle price increases, particularly females, once female slaughter rates ease and herd rebuilding demand reignites across the large cattle producing regions. This price movement would have both benefits and downsides – the benefits accruing to those producers with stock available for sale, whether they are breeders or for slaughter, and the downsides for those producers that would need to purchase breeding stock at elevated prices.
Australian cattle slaughter reaches highest level in 25 years – ABARES
21 August 2014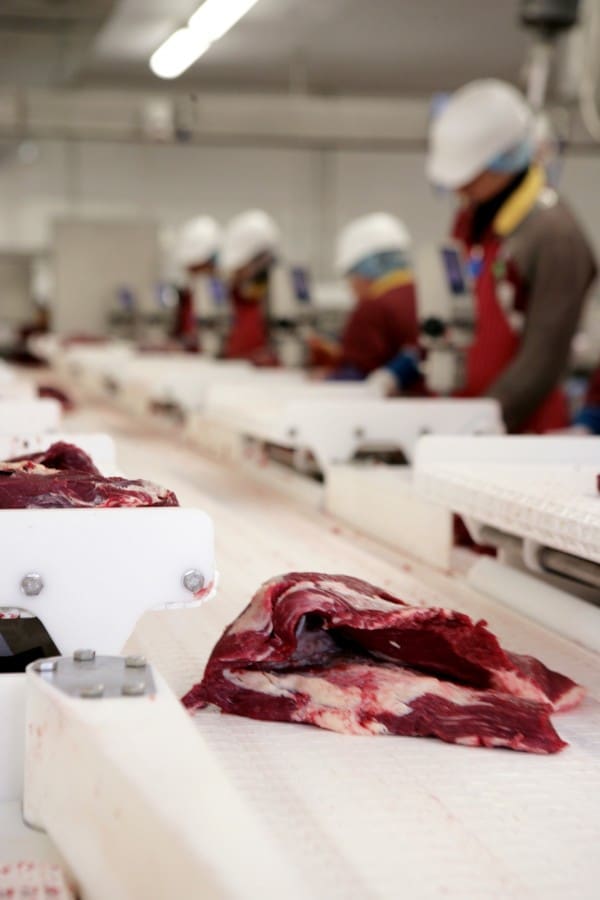 According to ABARES' report "Financial performance of beef cattle producing farms, 2011-12 to 2013-14", throughout 2010-11 and 2011-12, excellent grazing conditions saw two years of a declining turn-off and a growing national herd. Subsequently, ABARES has highlighted that stocking rates in northern Australia between 2009-10 and 2011-12 were the highest in the 20 years up to 2009-10.
After the beef cattle herd (excluding dairy) reached 26.5 million head as of June 2013, the failed northern wet season in 2012-13, and continued dry conditions throughout 2013-14, significantly reduced pasture availability across a large area of northern Australia, and subsequently cattle turn-off and slaughter increased. ABARES have forecast cattle and calf slaughter for 2013-14 to have increased 13pc year-on-year – the highest slaughter figure since 1978-79. In particular, female cattle slaughter increased 21pc, and males and calves increased 5pc and 11pc respectively. Subsequently, ABARES has estimated the beef cattle herd (excluding dairy) to be 25.4 million head as of June 2014, down 4pc on 2013, as a result of the continued dry period.
Over the same period cattle prices fell significantly, with ABARES highlighting the fall in prices due to the increase in slaughter, an increase in the share of cows on offer, poorer condition of animals available and low demand from restockers.
Northern and southern beef cattle farm cash incomes diverge in 2013-14 – ABARES
21 August 2014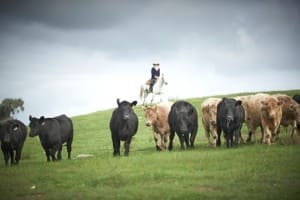 According to the recently published ABARES report, "Australian beef: financial performance of beef cattle producing farms, 2011-12 to 2013-14", the continued dry period has resulted in the 2013-14 average farm cash income (computed as total cash receipts less total cash costs) for northern producers declining for a second consecutive fiscal year, to $49,000, down 43pc year-on-year. Better seasonal conditions, combined with stronger markets, resulted in average farm cash incomes for southern producers increasing 9pc, to $85,000.
Northern Australia is broken down into different herd size operations: small (100-400 head), medium (400-1600 head), large (1600-5400) and very large (> 5400 head). ABARES estimate the very large operations to be the most profitable, earning an average farm cash income of $401,000 and a return on capital (excluding capital appreciation) of 3.1pc for 2013-14. Large operations earned a farm cash income of $123,000 (0.3pc return), while medium and small operations earned $29,000 (-1.0pc return) and -$10,000 (-5.0pc return) respectively. According to ABARES, all operations saw a year-on-year reduction in farm cash income for the second consecutive financial year. While the fall in farm cash income was partially offset by falling cash costs (notably wages and interest payments) the oversupply of cattle on the market, as a result of the continued dry period and the subsequent fall in prices, saw total cash receipts significantly reduced (with the exception of medium operations).
While southern Australia has a relatively larger proportion of income generated from cropping and lamb and wool production, it is also broken down into cattle herd size: small (100-200 head), medium (200-400 head), large (400-800 head) and very large (> 800 head). While operations of all size had reduced farm cash income in 2012-13, balance sheets largely improved in 2013-14.  Very large operations were the best performers in the south with farm cash income $241,000 (2.5pc return), while large operations earned farm cash income of $78,000 (0.0pc return). Small operations saw the greatest improvement with farm cash income up 49pc year-on-year, at $69,000 (0.4pc return), primarily due to greater cropping income, while medium operation saw a 9pc increase, at $66,000 (-0.2pc return). The diversified production system in the south, in addition to more favourable seasonal conditions through 2013-14 across the southern states, saw farm cash incomes bounce back from what occurred in 2012-13, even while cattle prices remained relatively low.
China delays the entry of Brazilian beef
20 August 2014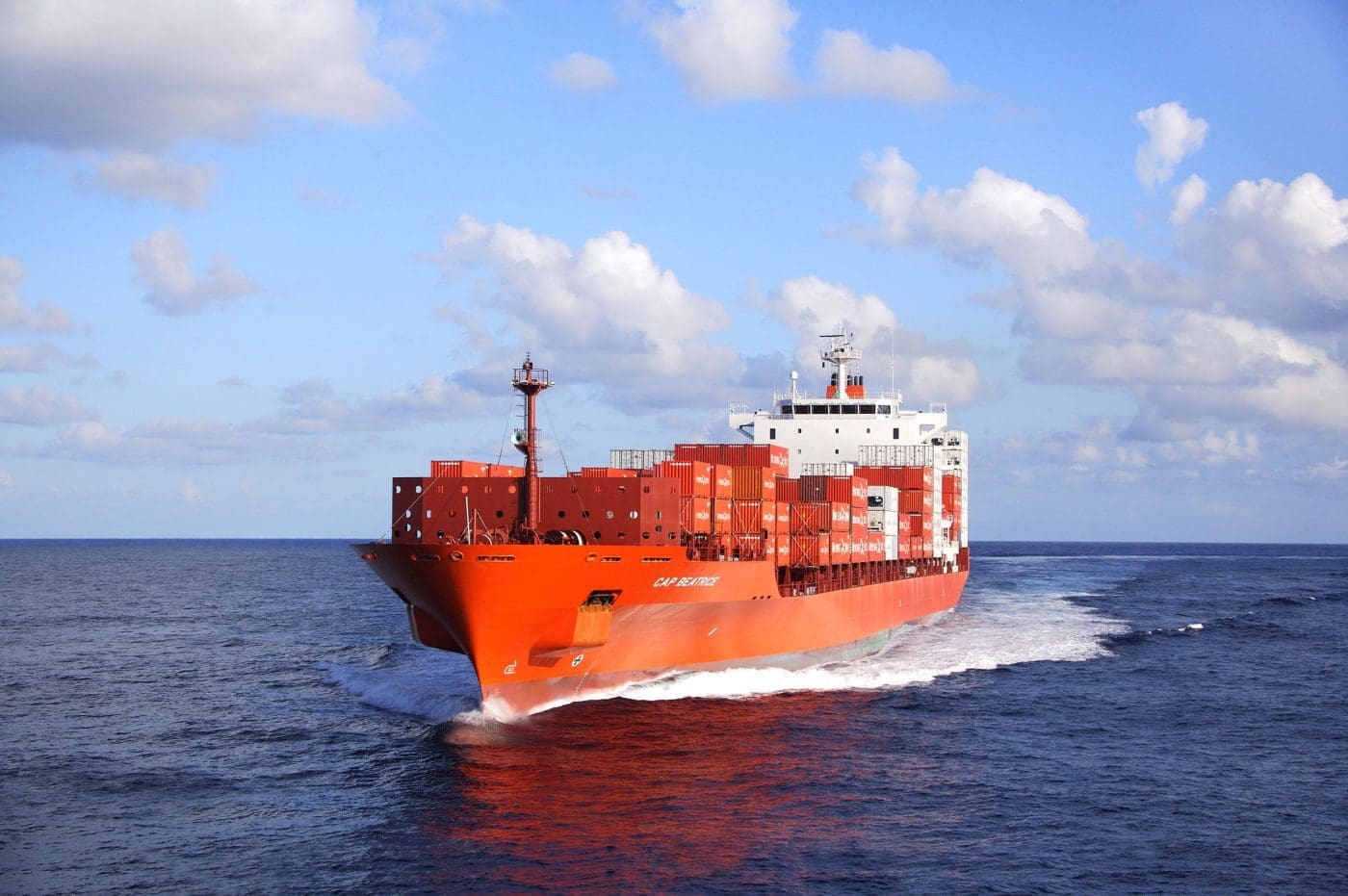 After lifting the ban on Brazilian beef in July, the Chinese government has recently postponed the entry of Brazilian beef into the market. The decision is due to China's request on negotiating a new sanitary protocol, which will delay Brazilian beef imports for an unknown period.
An atypical BSE case detected in Parana state in December 2012 resulted in restrictions on Brazilian beef across important exports markets, including China and Saudi Arabia. Previous to the ban, Brazilian beef exports to China increased substantially, from 2680t in 2011, to 16,630t in 2012.
According to Brazilian technicians, the process to start exports was slower than expected and the existent sanitary protocol (negotiated previously the BSE outbreak) only needed an updated to include the Brazilian status of negligible BSE risk.  The Brazilian government expected to export US$1.2 billion of beef to China in 2015, but so far there is no date forecast for when shipments will start.
Cattle prices on the rise
21 August 2014
Eastern state cattle supply, as reported by NLRS, dropped 30pc week-on-week to total 36,875 head. With some rain through the north-east, all states, except SA, registered lower turnoff, with Queensland and NSW offering 40pc and 38pc less respectively week-on-week. The fall in supply saw prices lift across the eastern states, however reports suggest the quality of cattle coming in continues to be mixed.
At the conclusion of Thursday's markets the EYCI was 10.50¢ higher week-on-week at 352.50¢/kg. Trade steers finished 4¢ higher on 362¢, while medium steers were 2¢ dearer on 341¢/kg. Heavy steers gained 13¢ to 357¢, while medium cows lifted 19¢ to 303¢/kg. The feeder steer indicator was 6¢ higher compared to last week on 196¢/kg.
Thursday daily cattle summary
21 August 2014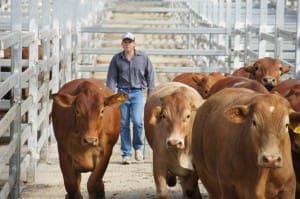 Numbers at Dalby this week were down 20pc on 3,484 head, with quality among young lightweight cattle mixed, but medium and heavy yearling steers, grown steers and cows showing better condition. With strong demand from feeder buyers and processors, prices lifted among most categories. Medium C2 yearling steers to lotfeeders gained 9¢ on 196¢, and medium C3 yearling heifers ranged from 167¢ to 187¢, averaging 176¢/kg. Going to processors, C4 bullocks were 9¢ dearer on 185¢, while medium D3 cows were up 8¢ on 136¢/kg.
With predominantly young cattle on offer, Casino yarded 1288 head, up 8pc week-on-week. While the quality of young cattle was mixed, there were a number of well-finished vealer pens on offer. Light D2 vealer steers to restockers trended 9¢ dearer on 181¢, while medium C2 vealer heifers to slaughter averaged 172¢. Light C2 yearling heifers to processors were 16¢ dearer on last week, averaging 157¢, while medium D3 cows were up 3¢ on 137¢/kg.
Yardings at Warrnambool were down 7pc week-on-week, with 652 head on offer. While not all the usual buyers were in attendance and the number of well-finished cattle was limited, the market trended dearer week-on-week. Heavy D3 yearling heifers to slaughter were up 9¢ on 176¢, and heavy C3 grown steers averaged 187¢/kg. Light D2 manufacturing dairy steers trended 11¢ dearer on 161¢, while heavy D2 cows averaged 149¢.