Record corn harvest results in higher US beef production forecast
Some eastern states rain moves inland
Thursday daily cattle summary
Good quality across Sydney wholesale beef markets
Japan beef consumption recovers in August
Some more activity in US spot market at lower prices
Cattle market alert
Brazilian steer prices edge higher while exports ease
Impacts of the end of the EU milk quota still unclear
Positive long term outlook for Middle East
Tallow exports to Singapore decline
Record corn harvest results in higher US beef production forecast
14 October 2014
US beef production forecasts for 2014 and 2015 have been revised up in the October edition of the USDA's World Agricultural Supply and Demand Estimates. The main reason is the greater availability of corn and other feedgrains at lower prices, as a result of a record corn crop of 370 million tonnes.
The beef production forecast for 2014 was raised 0.1pc, to 11.08mt and for 2015 was raised 0.6pc, to10.82mt. US Cattle producers are expected to finish their cattle to heavier weights while feed is more affordable.
Some eastern states rain moves inland
16 October 2014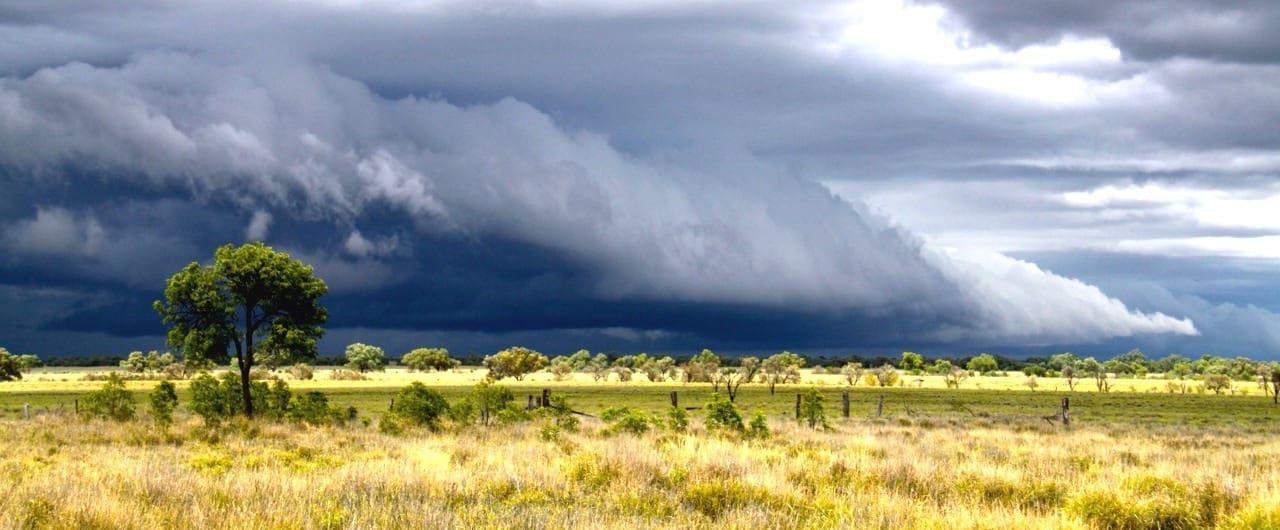 Most rainfall this week was in the eastern states, with up to 100mm registered along coastal NSW, during the severe storms earlier in the week.
Welcome rain of up to 25mm covered some inland regions of Queensland, while Victoria registered good falls for most of the east and south of the state, with the north-western corner remaining dry. Most of WA reported no precipitation this week, with only pockets of 1mm to 15mm across northern WA and the NT.
Thursday daily cattle summary
16 October 2014
Numbers at Dalby were back 6pc, at 6179 head, and quality was mixed, with good runs of yearling steers and heifers to lotfeeders and restockers and limited cattle suitable to trade. Returning to the paddock, light C2 yearling steers averaged 208¢/kg, up 7¢ week-on-week, and medium C2 yearling steers onto feed averaged 190¢, up 3¢. Medium C2 grown steers to lotfeeders were 15¢ dearer, averaging 200¢, and medium D2 cows to slaughter were 4¢ dearer, averaging 150¢/kg.
Casino yarded 1096 head, up 13pc week-on-week, with an increase in the grown cattle yarding. Vealer quality reflected the poor seasonal conditions, however there were some good conditioned pens. Light D1 vealer steers returning to the paddock sold to 192¢, averaging 149¢, and medium C2 yearling heifers to slaughter were firm on 185¢. Heavy C3 grown steers to processors averaged 183¢, back 2¢, while medium D3 cows trended 1¢ dearer, averaging 165¢.
Consignments to Warrnambool increased 3pc, at 1425 head, and quality was more mixed to the usual following of buyers, with most categories selling to an easier trend. Medium D2 yearling heifers to slaughter averaged 134¢, back 7¢, and C4 bullocks averaged 181¢, back 11¢/kg. Heavy D2 manufacturing steers sold to a top of 168¢, back 6¢ and averaging 163¢, and heavy D2 cows to slaughter averaged 137¢, back 9¢.
Good quality across Sydney wholesale beef markets
16 October 2014
Overall quality was fair to good across the Sydney wholesale beef trade this week and reportedly provided buyers with a good range of all weights and grades. Demand continued at levels strong enough to ensure total clearances, with the majority of categories remaining firm in price, although rump and loin sales trended on the dearer side. Carton sale volumes of beef continued to gain momentum and make further inroads into fresh carcase demand.
Japan beef consumption recovers in August
16 October 2014
Strong business performance by key imported beef users in Japan underpinned increased beef consumption in August, with the volume increasing 14pc on last year to 50,418t, according to Japan's Agriculture and Livestock Industries Corporation. Japan Chain Stores Association – whose member supermarkets are the major customers of Australian chilled beef as well as processed beef products – reported that livestock product sales during the month lifted 13pc year-on-year, assisted by solid consumer demand, despite higher prices.
In the foodservice sector, yakiniku (Japanese/Korean style barbecue) restaurants sales grew 12pc from last August, while the overall foodservices sales eased 2pc as many consumers stayed home due to typhoons/bad weather during the month. Japanese style fast food (mostly gyudon rice bowl), western style family restaurants (steaks and hamburg meat balls), and dinner restaurants also registered growth (data by Japan Foodservice Association).
Imported beef consumption in Japan during the first eight months of this year totalled 341,471 tonnes, 4pc above the corresponding period last year and engaged 61pc of total beef consumption (2pc higher than 2013).
Some more activity in US spot market at lower prices
16 October 2014
It was another week of cheaper imported lean beef in the US market for product to be delivered in the next 7-45 days, and the price movement for bull and cow beef, and lean trim, reportedly encouraged a bit more activity among US buyers. Of the prices reported in the Steiner Consulting Group's weekly imported market report, most were either lower or steady, with just 75CL trim recording a small uptick. The indicative imported 90CL cow beef price was 4US¢/lb lower, on 283US¢/lb CIF (down 3.1A¢, to 679A¢/kg FAS). Large volumes of Australian beef continue to clear US customs, and buyers are expecting more NZ product to start coming onto the market as their seasonal kill picks up through late spring.
In contrast to the imported market, a wide selection of domestic price indicators at the wholesale level were actually higher this week, including trim, from fat to lean, and cutouts for both Choice and Select beef. Cash markets for both feeder and fed cattle were higher again, continuing to reach new highs, while futures markets took a large drop this week after a rally last week – although they remain historically high.
Cattle market alert
15 October 2014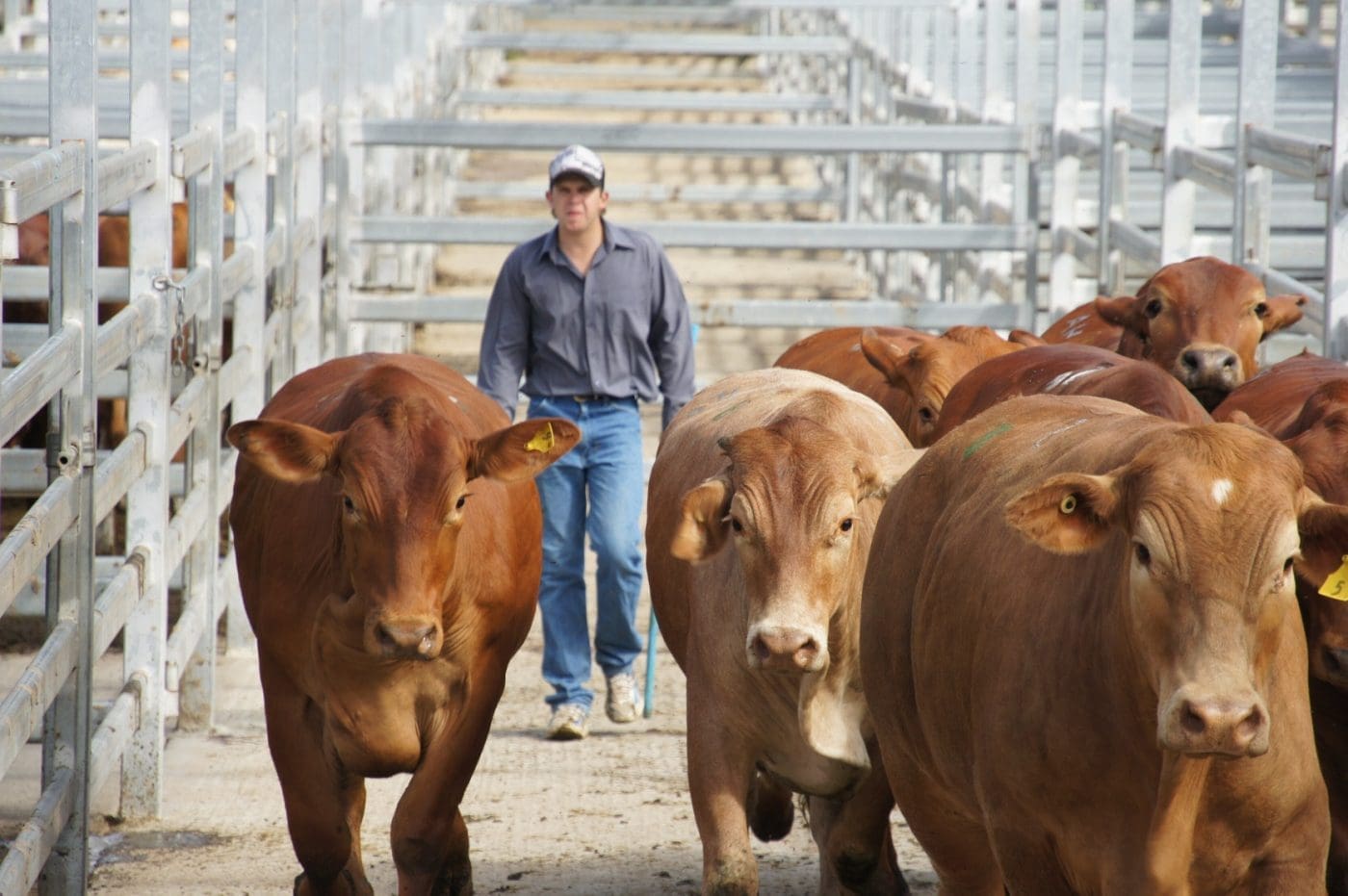 Numbers return to normal levels: With the return to a full trading week, national throughput so far this week lifted 27pc to 44,471 head – numbers were also 5pc above throughput two weeks ago. Consignments in NSW lifted 85pc on last week to 21,184 head and Queensland saw 10pc greater throughput, yarding 9354 head. South Australia remained steady on 2172 head, while Victoria decreased 3pc to 9884 head. WA was back 34pc, yarding 1762 head, and Tasmania decreased 27pc, at 115 head.
Quality mixed: At Roma Store and Warwick quality was mixed, with Roma Store reporting plainer cattle coming through from northern regions and Warwick presenting large runs of poor quality drought affected lines selling to reduced demand. However, both saleyards reported heavy and medium yearling steers selling to strong demand, supported by lotfeeder interest. At Gunnedah quality was fair to good, with an ample supply of well finished cattle through most categories and, despite reduced feeder buyer participation, heavy feeders attracted strong demand, selling to a dearer trend. CTLX offered a good quality yarding, however, with some processors and feeder buyers not participating, most categories sold to an easing trend. Wagga also had reduced feeder buyer competition. Quality at Wodonga was quite good, with an excellent selection of grass finished and supplementary fed yearlings and a good quality yarding of grown steers and bullocks; however, there was an increased number of mixed breeds suitable for manufacturing.
Brazilian steer prices edge higher while exports ease
15 October 2014
Brazilian steer prices continued to rise during September, up 4pc on the previous month and 20pc year-on-year, in Real (Brazilian currency) terms, to R4.28/kg lwt in Sao Paulo state (approximately A$1.81/kg lwt). The tight supply of cattle ready to slaughter remains the major factor for the rise in prices. In line with tight cattle supplies, beef exports for September declined 19pc year-on-year, to 90,419t.
Despite the overall decline in exports, Russian demand for Brazilian beef is strong, with shipments during September up 10pc year-on-year, to 34,275t, and average export prices also higher (11.5pc), at US$4.39/kg. Exports to Hong Kong were up 14pc, to 19,800t. In contrast, shipments to Egypt and the EU declined 25pc and 14pc, respectively.
Impacts of the end of the EU milk quota still unclear
15 October 2014
The European Union milk quota was implemented in early 1984 as part of the Common Agricultural Policy (CAP), aiming to bring rising milk production under control in the EU, however it has also been suggested that the quota contributed to the decline in EU beef and veal production. After 30 years, the milk quota will end in April 2015, but the overall impact on beef and veal production is still unclear (EBLEX).
The EU dairy sector is the major contributor to the output of beef and veal, accounting for around 60pc of total EU production. The decline in beef production since the milk quota was implemented can mainly be attributed to dairy producers increasing their milk yields per cow, and so reducing their herds. Beef production in EU-15 declined an average of 0.9pc per annum from 1995 to 2013, the same as the decline in total cow numbers. It is generally accepted that, with the end of restrictions, milk output will expand in some regions, assuming there are no environmental constraints, and in some places this is already starting to occur. In contrast, regions with a high milk cost structure could cut back and switch into beef or sheep production.
The overall impact of the end of the milk quota on the EU beef and veal production is unclear. According to the latest EU Commission long term projections, beef production will edge up in the short term before easing down through to 2023 while dairy cow numbers are forecast to continue their long-term decline from 2014 onwards.
Positive long term outlook for Middle East
14 October 2014
Economic growth in the key Australian red meat export markets of the Gulf Cooperative Council (Bahrain, Kuwait, Oman, Qatar, Saudi Arabia and the UAE) is likely to average between 3-4pc per year for the next decade, according to analysis by Business Monitor International. While this is not as high as the previous five years, importantly, it will involve diversification away from reliance on the oil exporting industry towards private consumption to generate growth.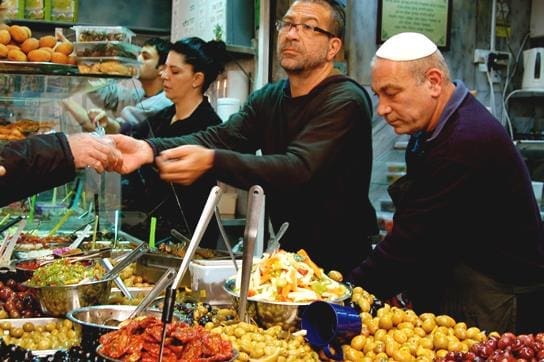 A large part of the reason for diversification is the expected slowdown in growth in the hydrocarbons sector, forcing investment in other areas. BMI forecasts private consumption to account for 42pc of regional GDP by 2023, up from 33pc in 2013. This should be positive for sectors including retail, automobiles and real estate. This luxury segment will likely be a strong potential target for Australian red meat exporters in coming years.
Strong growth is expected to continue in Dubai, with plans for upwards of 100 new hotels to be built by the end of the decade, in the lead-up to the World Expo 2020, and the ever-expanding business/tourism sector. Qatar should also have strong construction growth in the lead-up to the 2022 Soccer World Cup – although there have recently been concerns over their hosting rights being revoked.
The regional risks identified by BMI relate mostly to Islamic State issues, and the involvement of GCC countries in the current conflict. They note the potential for retaliatory strikes against expatriate workers, GCC nationals or strategic infrastructure.
Tallow exports to Singapore decline
16 October 2014
As Australia continues to slaughter high numbers of cattle – 796,878 head in August – rendered product processing and exports have continued to increase. The Australian Renderers Association estimates typical beef tallow yields of around 45-55kg per head. In the 2013-14 fiscal year, Australia exported 417,286t of cattle, sheep and goat fats, 15pc above the five-year average and a trade worth $395 million.
Since the beginning of 2012, and up until July this year, Singapore had been the primary destination of Australian tallow, predominantly used for producing renewable fuel. Singapore received 82pc (monthly average was 27,924t) of Australian tallow exports for the first half of the year, however this fell to 12pc (4000t) in August, with the withdrawal of one major renewable fuel processor from the market.
Nigeria and Japan have emerged as new markets, from receiving no shipments for over a year to taking 11,416t (34pc) and 960t (3pc) in August, respectively, while Korea (28pc) and China (19pc) continued to take large volumes. However, these markets have not been able to hold up premiums, with tallow prices averaging $631/t ex-works in August – down 30pc year-on-year, 26pc below the five year average and well below the $1008/t ex-works in April 2013.