US postpone the decision on beef imports from Brazil
Chinese pay premiums for environment and food safety
AuctionsPlus listings rise
Economic recovery buoys Japanese household beef expenditure
Thursday daily livestock summary
Korean beef production forecast to decrease over medium term
Cattle market alert
US postpone the decision on beef imports from Brazil
27 February 2014
The US government has postponed the final decision on allowing imports of fresh and frozen Brazilian beef for a further two months, after long-term negotiations dating back to 1999.
The major concern for US senators and producers is the risk of Foot-and-Mouth disease being introduced to the country, while consumers are mainly concerned with the quality of the product.
The final decision by the US government should be released at the end of April, and if approved, 14 Brazilian states will be authorised to export fresh and frozen beef to the US.
Unlike Australia, New Zealand, Argentina and Uruguay, Brazil has no specific quota and in order to avoid the out-of-quota tariff (26.5pc) will share access under the "other countries" quota of 65,000 tonnes. According to the US Animal and Plant Health Inspection Service, it is expected that US total imports of fresh and frozen beef from Brazil will average around 40,000t per year.
Chinese pay premiums for environment and food safety
26 February 2014
In a recent New Zealand study on consumers in emerging markets, Chinese consumers were found to place greater attention to advanced aspects of imported food production such as environmental quality, animal welfare and food safety, compared with traditional export markets in the developed world (China Daily).
Chinese consumers were reportedly willing to pay 74pc more than the market price for dairy products with food safety certification, according to Lincoln University's study.
About 58pc of Chinese respondents rated environmental quality as being important when buying food, compared with just 29pc of responses in Britain. The report also revealed that 42pc of Chinese respondent's rated animal welfare as very important compared with the 34pc in British respondents. An astonishing 75pc of Chinese consumers also indicated food safety certification as being very important in their purchasing decisions.
The results strongly suggest that producers and exporters of imported food should give consideration to certifying their products in order to secure premiums in emerging markets.
AuctionsPlus listings rise
27 February 2014
AuctionsPlus cattle prices continued to improve as last week drew to a close, predominantly due to good rain recorded throughout parts of Queensland and NSW. Cattle numbers lifted by 804 head to total 5210 head with the Jeogla and Wallamumbi production special sale coupled with an increase in WA offerings saw a 100pc clearance rate for western markets.
In NSW, mediumweight Angus vealer steers sold from 165¢ to 203¢/kg to top the market this week, averaging 179¢/kg or $560/head. Euro cross lines averaged 159¢/kg, while a good run of Santa Gertrudis steers averaged 169¢/kg. Mediumweight weaner heifers topped at 181¢/kg, to average 175¢/kg or $434/head. Bos Indicus cross yearling heifers averaged 132¢/kg, while Angus cows and calves sold from $690 to $765/unit.
WA markets saw an increased offering with medium (280kg to 330kg) and heavy (330kg+) weight Angus weaner steers selling from 175¢ to 205¢/kg, or $639 to $751/head. Angus and British cross breeds averaged around the 175¢/kg for medium and heavyweight categories, or $480 to $650/head. Heavy yearling heifers topped at 166¢/kg, averaging 165¢/kg, while the majority of the PTIC cows were Angus, averaging $1061/head. Lightweight Hereford/Angus cross cows averaged $655/head.
Economic recovery buoys Japanese household beef expenditure
27 February 2014
According to recent survey results of family income and expenditure in 2013, released by the Japanese Ministry of Internal Affairs, total household meat consumption was up 4.8pc year-on-year.
In terms of fresh meat, beef accounted for 15pc of household consumption in 2013, at 6.9kg, up 2pc on 2012. However, household beef expenditure increased from 18,200 yen in 2012, to 19,600 yen in 2013, to account for 32pc of total fresh meat spending.
Glimpses of economic recovery have assisted beef purchases and expenditure recently, with growth in food service spending towards the end of 2013 and into 2014.
Thursday daily livestock summary
27 February 2014
Casino cattle supply lifted by 50pc week-on-week, with numbers increasing in both the young and grown cattle classes. There was a considerable rise in the number of mediumweight vealers offered, as well as a few more good quality heavy vealers. Medium C2 vealer steers slipped 8¢ on 147¢, while medium C2 vealer heifers eased 7¢ to average 149¢/kg. Light C2 yearling heifers were back 1¢ on 127¢, while a large consignment of medium D3 beef cows gained 3¢ and averaged 130¢/kg.
Consignments at Dalby yesterday jumped 80pc to yard 5454 head following almost no rainfall across the local areas. Overall quality was generally good despite the recent dry conditions, with medium and heavy weight yearling steers and grown cattle in reasonable condition for slaughter or feed and all major export processors operating. Medium C2 yearling steers to restock gained 4¢ on 179¢, while the heavy C3 equivalents sold to feeders made 190¢ averaging 182¢, up 4¢/kg on the previous week. Light C2 yearling heifers to restock made to 144¢, down 8¢ to average 129¢, while the heavy C3 yearling heifers were up 13¢ and finished on 146¢/kg.
Consignments at Warrnambool yesterday were down slightly this week at 1830 head, with the yarding of mixed quality cattle offered to the regular buyers, with prices for trade cattle generally 4¢ easier and export lines mainly up by 11¢/kg. Medium C2 vealer heifers were back 5¢ on 181¢, while heavy C3 yearling heifers sold from 170¢ to 206¢, averaging 177¢. A substantial supply of medium C3 grown steers were 11¢ dearer on 186¢, while D4 bullocks averaged 173¢, up 11¢.
At the conclusion of Wednesday's markets the EYCI eased 3¢ finishing on 308.25¢/kg.
Korean beef production forecast to decrease over medium term
26 February 2014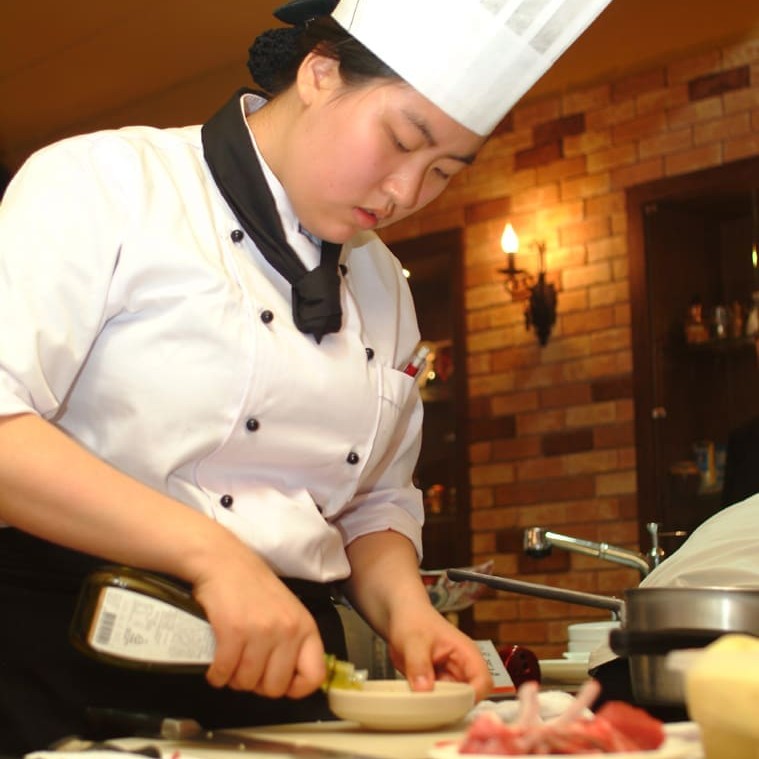 According to the Korea Rural Economic Institute, Korean annul beef consumption (domestic production plus imports) during 2013 is estimated to have set a record volume, at 512,000t – rising 4pc above the 2003 pre-BSE level.
Underpinned by the currently high Korean cattle herd, domestic production during 2013 was 257,000t (a 10pc year-on-year jump), which was the second largest volume after 1998 when Korean cattle slaughter hit the highest level on record, at 1.3 million head.
The proportion of beef consumed in Korea during that was produced domestically has averaged 43pc over the past decade, while an estimated 50pc self-sufficiency rate was achieved in 2013.
An anticipated reduction in the national cattle herd is likely to see lower domestic beef supply over the medium term, with beef production forecast at 238,000t and 221,000t in 2014 and 2015, respectively. Domestic beef supply in 2018 is projected to fall another 8pc from 2015, to 204,000t, however, KREI forecast a 17pc recovery for the following five years to 2023.
Supplementing the anticipated lower domestic beef production is imported beef, and in 2014 is forecast to be up 9pc year-on-year, at 279,000r, with another 5pc year-on-year rise in 2015.
Total beef consumption in Korea is anticipated to rise over the next ten years, assisted by the relatively positive economic outlook and steadily rising population.
Cattle market alert
26 February 2014
Rainfall continues to affect supply
The influence of much needed rainfall across supply areas was further accentuated this week, as numbers at markets reported by MLA's NLRS declined by 8pc. Queensland's throughput was back by 26pc, driven by a large decline at Roma store sale where numbers more than halved to total 1500 head. Throughput at NSW markets was also down week-on-week, back 10pc as CTLX more than halved, totalling close to 2000 head. Gunnedah and Forbes did increase their offering on last week, however was not enough to offset CTLX's decline. Consignments in Victoria defied the general trend lifting 2pc, due to Wodonga yarding more cattle, up 31pc week-on-week. SA's throughput slipped 11pc due to Naracoorte yarding 14pc fewer lines, while WA eased 5pc.
Well-condition vealers and yearlings attracting competition
Prime vealers and yearlings were well supplied at Pakenham this week, attracting solid competition from all buyers, while numbers at Wagga lifted considerably with the majority of quality lines being supplementary fed. A good supply of vealers and yearlings were yarded at Tamworth and Warwick, while the recent rainfall greatly affected numbers at Scone and Roma, but also boosted restocker confidence especially on well-presented trade yearlings. Wodonga's best quality lines were vealers and grainfed yearlings selling to strong demand, while Shepparton offered large lines of unfinished C and D3 muscled steers. Cow and heifer consignments dominated supply in at Muchea, with beef cow prices dearer at Ballarat and the best quality offering's 5¢ to 10¢/kg dearer.