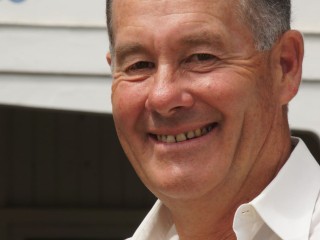 The board of Meat and Livestock Australia has taken the unusual step of electing a deputy chair, triggering speculation it may have identified a replacement for retiring chair Don Heatley.
MLA announced on Friday that its board had elected director and NSW cattle producer Rob Anderson to the position of deputy chair.
An MLA statement said the position was created to assist Mr Heatley with his duties and activities, including attendance at producer and industry events on behalf of MLA.
Earlier this year Mr Heatley announced his intention to retire from the MLA Board at the conclusion of this year's annual general meeting in Longreach, Qld on November 17.
The next chairman will be decided by a vote of the elected board at a meeting the morning after the AGM.
The leading contenders for the MLA chair position are understood to include Mr Anderson, who has experience as a past councillor of Cattle Council of Australia and the National Farmers' Federation and senior vice president of NSW Farmers' Association; southern seedstock producer and former Salinity CRC deputy chair Lucinda Corrigan; southern cattleman and former NAB agribusiness chief Mike Carroll and JBS Australia chief executive and director Iain Mars.
Given that the board will decide on the next chair, Mr Anderson's election as deputy could be viewed as a potential endorsement for his candidacy should he seek to lead the organisaiton after the AGM.
That vote however is still more than three months away and a vote for a deputy does not amount to guaranteed support for the top job.
Beyond the sitting directors, it is also possible that any of the incoming directors who win election to the board at this year's AGM could also immediately nominate for the position of chair.
In May MLA called for nominations for candidates to fill three board positions at the 2011 AGM.
One position is the seat vacated by the retirement of Mr Heatley. The other two positions are seats that have rotated for compulsory re-election following the completion of three year terms by directors Peter Boyden and Grant Burbidge.
Mr Boyden has indicated he will not seek re-election for another term. It has not been publicly confirmed if Mr Burbidge has renominated to stand for a new term.
Nominations closed in June, and MLA said 130 applications were received for the three positions.
Each nomination is considered by a selection panel which will finalise a short list of candidates to go a vote of levy payers at the AGM.
Advertisements for the positions called for candidates with skills and experience in one or more of the following: strong corporate governance and strategy development expertise; extensive commercial experience in northern beef production and an understanding of the related industry issues; extensive commercial experience in sheepmeat production and an understanding of the related industry issues.
Mr Anderson said he was looking forward to getting on the road and helping Mr Heatley "talk to producers about what MLA was created to do on their behalf".
"As the industry's service company, MLA invests in R&D and marketing to help lift producers' profitability and sustainability," Mr Anderson said.
"I am eager to reinforce this with producers across the country and hear their priorities in these areas first hand."
Follow James Nason on twitter – @James_Nason