Mince is the latest target chosen by Coles in its retail price wars with Woolworths, slashing the price of its entry-level three-star mince further yesterday to just $5/kg.
Three-star mince was already being heavily discounted as part of Coles ongoing 'Down, Down' campaign, previously at $6/kg.
It's been at least seven years since supermarket standard 'three-star' quality mince (in Coles case, all-beef, 83CL) has retailed that low, a reliable wholesale/retail source told Beef Central yesterday.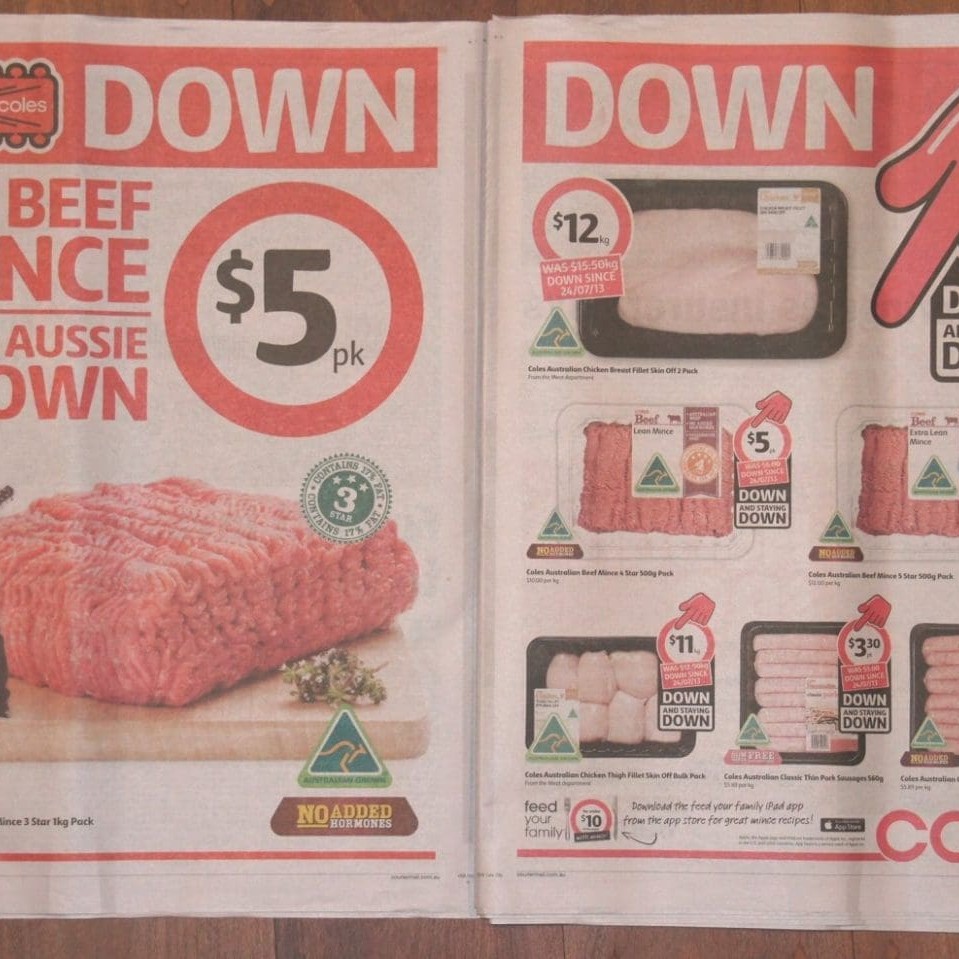 Coles took double-page print ads in metropolitan dailies across Australia yesterday, together with this TV advertisement, to push its new mince campaign. Click here to view video.
While the new price on three-star 83CL Coles mince represents a further 17pc price reduction, the company's leaner mince lines have also been discounted under the "Down, Down" campaign. Four Star mince (90CL) marketed in 500g rather than 1kg packs, is also down 17pc from $12/kg to $10/kg.
The leanest five-star mince (95CL, mostly from cap-off topsides and knuckles) is down 14pc from $14/kg to $12/kg.
As a guide to likely margin, frozen 85CL trim is currently selling on the domestic wholesale market for $3.85-$4.00/kg, perhaps 20c/kg more for fresh, cryovaced. Coles uses fresh trim exclusively for its grind.
"Retailers have to sell to the season, and Coles is doing that with this mince campaign," a retail analyst said. "Mince offers a wide range of options for winter meals, from lasagne to bolognaise to Mexican-inspired chilli."
In background information, Coles claims that beef mince recipe searches have gone up by more than 60 percent compared to this time last year. At least some of that is likely to be linked to consumer attitudes to spending, with a more cautious approach to the household budget.
Coles' business category manager for meat, Chris Nicklin, said part of the strategy reflected the fact that families were telling Coles that financial conditions were a 'bit harder at present', and mince was a big part of the typical consumer's planned weekly purchases.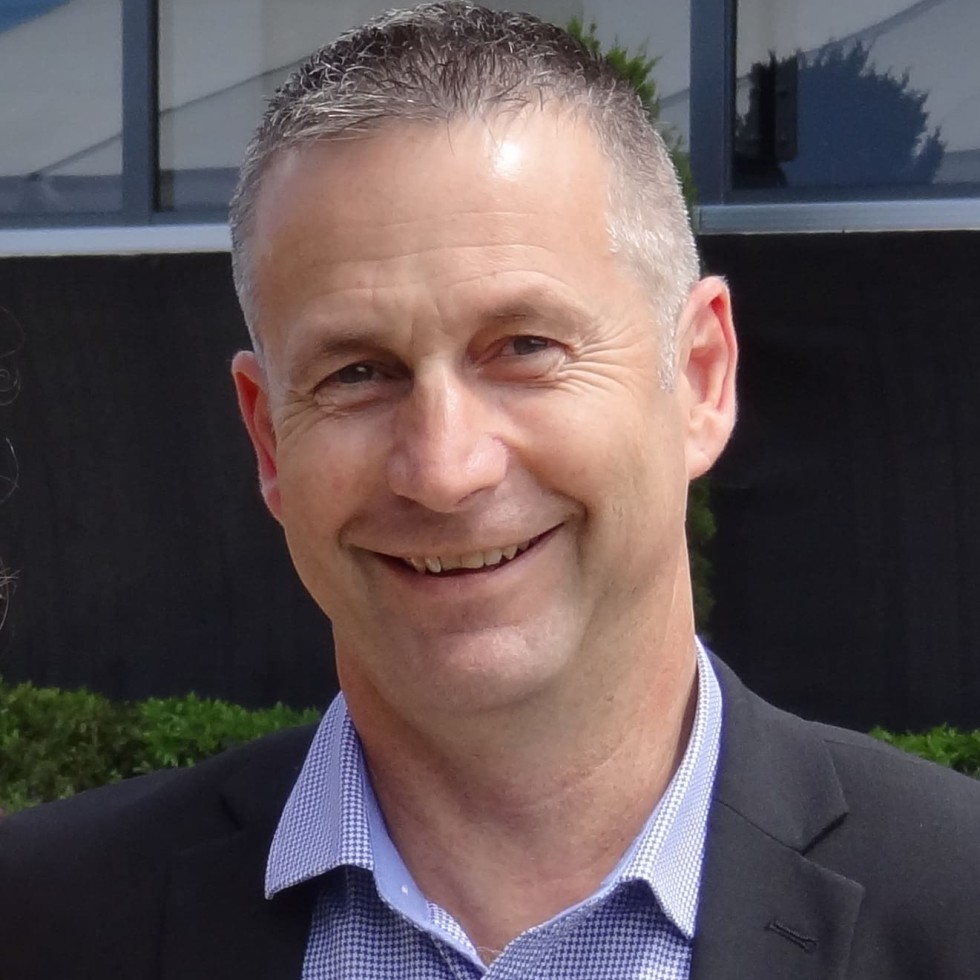 "No matter which type of mince they bought, we wanted to offer customers a good deal on it," Mr Nicklin said. "Mince has come a long way, based largely on its versatility. There are just so many different applications – a fattier mince works best in bolognaise, where a leaner version works better in san choi bo or stir fry."
Mr Nicklin conceded that at these prices, there would inevitably be some migration in shopping patterns away from other areas of the Coles chilled meat cabinet, but equally, the company believed it would also attract new customers.
"Whenever you do something in meat, there's a level of swapping customers in and out of other proteins or other categories, but we also believe that mince at these prices will also drive more customers to Coles," he said.
He suggested the new offer would also tie nicely with Coles' "Feed your family for under $10" campaign, including recipe ideas.
All of Coles' mince offer, with some very minor exceptions for 'butcher's mince' prepared in-store, is now centrally-packaged in Modified Atmosphere Packaged form and distributed nation-wide from one of three sites:
Australian Country Choice, Cannon Hill, Qld
Western Meat Packers in WA
Sommerville Retail Services, Melbourne, Vic.
Mr Nicklin said the new mince campaign would not compromise Coles' HGP or degree of leanness claims, and would continue to use all-fresh, rather than frozen trimmings. Coles is the only major retailer with the CL scan technology available allowing it to make specific fat percent claims on its mince packs.
The supporting TV commercial shows ageing rockers Status Quo again strumming oversized red hand guitars, mobbed by enthusiastic consumers brandishing large letters spelling out "M I N C E".