This month's International Beef Alliance in Paraguay represents a good opportunity for the global beef industry to take a more proactive, collective approach to promoting the benefits of beef production and dispelling some myths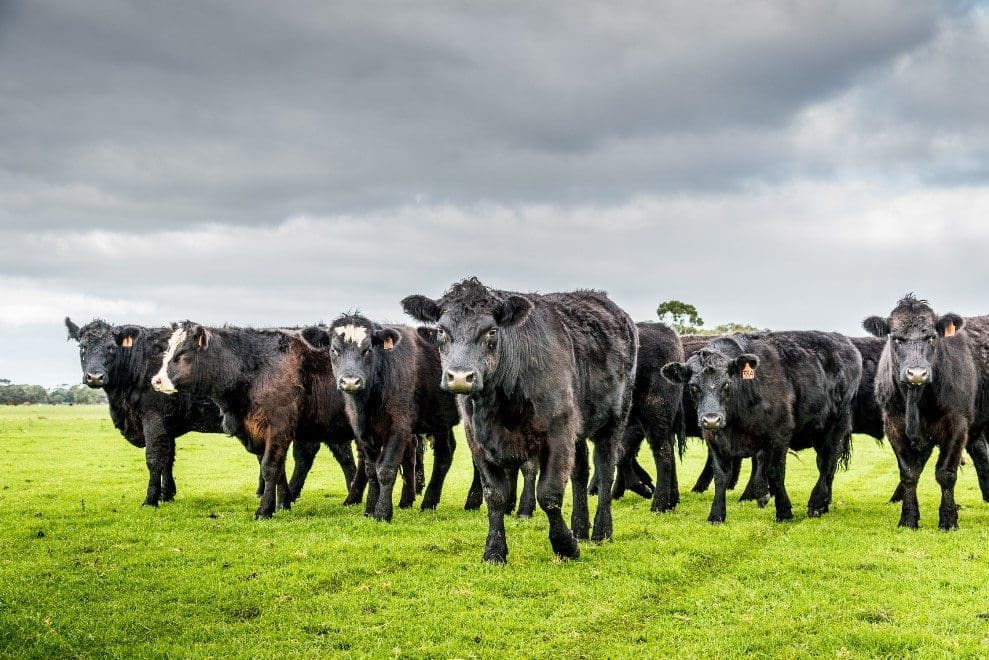 Three reports in recent weeks have produced vastly different conclusions about the impact of livestock production on the environment and global food security.
One, by the United Nations Food and Agriculture Organisation, concluded that 86 percent of feed consumed by farmed livestock is made of materials not currently eaten by humans, indicating that livestock have a much lower burden on the human food supply chain than is often reported.
Another study published in the Carbon Balance and Management journal last week, estimated that global livestock methane emissions for 2011 were 11 percent higher than guidelines provided by the UN's Intergovernmental Panel on Climate Change (IPCC) in 2006.
A third study, titled "Grazed and Confused", released by the Oxford University-based Food Climate Research Network this week, looked at existing research to answer the question: Is grass-fed beef good or bad for the climate?
It concluded that, generally speaking, grassfed cattle production generates much more greenhouse gas than it sequesters, and, given that grassfed beef represents a relatively small percentage of the global protein requirement, it is highly-emissions intensive and its place in a sustainable food system is limited.
The authors also emphasise that this does not mean intensive production systems offer a better alternative: "The shift to intensification changes the nature of the problems, and by some measures, makes things worse."
The contradictory conclusions of the three reports highlight a fundamental problem with all such reports, in that they rely on data that is variable and subject to significant gaps in knowledge, which the reports acknowledge.
Yet, despite the lack of scientific certainty surrounding each conclusion, it is illustrative that the more negative findings have received enthusiastic media coverage, while the more positive UN FAO report appears to have been all but ignored by the popular press.
Is it because the mainstream media does not see the UN FAO as a credible source on this subject?
It's hard to draw that conclusion. When the same organisation produced the "Livestock's Long Shadow" report in 2006, which concluded that the livestock sector was responsible for more greenhouse gas emissions than the entire combined global transport industry, that finding generated thousands of media headlines the world over.
11 years later the same report is still routinely cited in media reports to justify claims of beef's environmental villainy.
This is despite the Livestock Long Shadow report having been largely discredited in 2010 when one of its authors publicly admitted that the methodology made unfair comparisons between livestock and transport and effectively exaggerated the environmental impact of livestock.
In direct contrast, the two more negative studies of recent weeks have generated an abundance of online headlines, such as "Grass-fed beef is bad for the planet and causes climate change"; "Your grassfed burger is making climate change worse"; Cattle methane emissions higher than previously thought".
Comments by UN FAO livestock policy officer and lead researcher Dr Anne Mottet following the release of the recent UN FAO study highlighted the mainstream media's preoccupation with bad news stories when it comes to food production and the environment:
"As a Livestock Policy Officer working for the FAO I have been asked many times by the press to report on the negative environmental impacts of livestock," Dr Mottet said.
"Doing so, I came to realise that people are continually exposed to incorrect information that is repeated without being challenged, in particular about livestock feed.
"There is currently no official and complete international database on what livestock eat. This study contributes to filling this gap and to provide peer-reviewed evidence to better inform policy makers and the public."
In late 2015 the CSIRO released research showing that the volume of methane emissions attributed to Australian cattle had been significantly over-estimated, because calculations at the time were based on studies done of mainly dairy cattle in the 1960s and 1990s. After analysing data from Meat & Livestock Australia's methane abatement research programs, the CSIRO concluded that methane emissions from Australian cattle were actually 24 percent lower than previously estimated
One group in "fundamental disagreement" with Grazed and Confused reports is the UK-based organisation Sustainable Food Trust.
It has published a response which can be read in full here, in which it challenges some of the scientific evidence used and the author's analysis.
Some of its stated concerns with the research included:
The report failed to understand the vital necessity to return degraded cropland to grass in order to rebuild carbon and organic matter levels;
"The only way to produce human-edible food from grassland is to graze it with livestock. With the increasing global population it would be highly irresponsible to stop producing meat, milk and animal fats from grassland, since this would cause even more rainforest to be destroyed to produce soyabean oil and meal, as well as palm oil".
"Continuous crop production is simply not sustainable, organic matter levels decline, soils lose their structure, crops become increasingly prone to weeds, pests and diseases. Apart from fruit and nut trees, grassland is the only crop which rebuilds soil fertility while producing food for human consumption, albeit indirectly."
Nor do the reports that purport to analyse all existing research about livestock greenhouse gas emissions appear to consider the promising research being done to reduce cattle methane production.
Research by the CSIRO and James Cook University has found that small doses of seaweed/red algae collected from Queensland's coastal waters helped to reduce methane production by more than 99 percent in a lab.
Last month Scottish Research that potentially paves the way for breeding of low-emission livestock won an internationally respected research prize. The study identified a genetic link between microbial profiles in a cow's gut and the amount of methane they produce. They believe the research can be ultimately used to help farmers to breed cattle that generate less methane. The study was awarded PLOS Genetics international research journal's 2017 annual prize for outstanding research.
In the meantime, the question must be asked, what is the global beef industry doing collectively to promote the positive role animal agriculture plays to the wider community, in the face of ongoing negative headlines?
In Australia Meat & Livestock Australia has established the Target 100 program to demonstrate the responsible approach livestock producers take to animal welfare, environmental outcomes and sustainability. Australia has recently developed its own beef sustainability framework, while many other beef producing countries around the world are involved in the Global Beef Sustainability Roundtable.
How visible are these initiatives outside the industry itself? Has the global industry considered pooling resources to more proactively promote these initiatives to a broader public, whose opinions about meat production have been undoubtedly influenced by countless negative headlines?
Representatives of seven beef cattle producing countries – Australia, New Zealand, the United States, Canada, New Zealand, Mexico, Brazil and Paraguay – are set to meet in Paraguay for the annual International Beef Alliance Conference this month.
The aim of the annual gathering is to discuss issues of common importance to the global beef cattle sector.
Those seven countries represent a significant share of the global cattle herd, and collectively generate millions of dollars in industry funding for research, development and beef marketing.
The opportunity exists for the representatives at this meeting to discuss the creation of a joint global fund to promote the environmental and human health benefits of beef production.