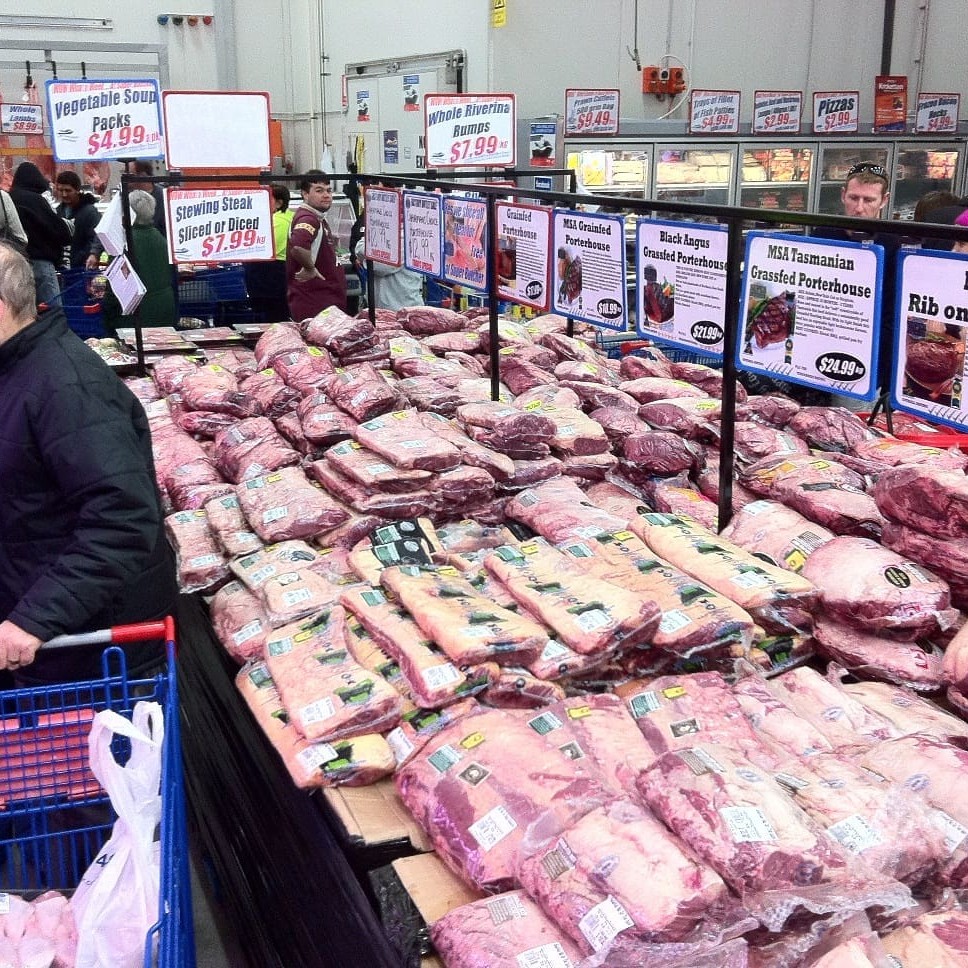 A partnership including prominent Sydney-based meat wholesaler Gary Stone and large-scale northern beef producer, MDH Pty Ltd, has come to terms with the liquidator of the Super Butcher business, settling on the purchase of the assets yesterday.
As reported earlier on Beef Central, Super Butcher, regarded as one of Australia's largest independent meat retailers, collapsed in April owing a long list of creditors more than $10 million. Many of those were meat wholesalers.
See Beef Central's previous article on the developments here.
Beef Central can now reveal that the Stone Reconstructions entity set up by Gary Stone (one of the largest creditors owed about $1.2 million) to seek to acquire the Super Butcher assets, firstly from the administrator, and then the liquidator, also includes MDH Pty Ltd. MDH is a company controlled by the McDonald family, prominent northern Queensland cattle producers who run a herd of about 160,000 head from their base at Devoncourt, near Cloncurry.
The 'MDH' McDonalds are not related to former Super Butcher operator, Andrew McDonald, but did hold investment discussions with him during the later stages of the former business's financial stress.
MDH has in recent years developed a suite of commercial beef brands, including Alexander's, and the company's decision to move into large-scale commercial warehouse retailing in this way is seen to be linked to a desire to take its beef product further through the domestic beef supply chain.
MDH's Zander McDonald will act as chairman of the new company, which will undergo a name change from Stone Reconstructions to Super Butcher Pty Ltd.
The Super Butcher business will continue to trade as normal, Beef Central was advised this morning, and would welcome trade with former suppliers.
Zander McDonald was this morning spending time in the five Super Butcher retail sites, explaining the developments to staff. He suggested that 98 percent of existing staff would be retained under the new ownership structure, and would receive full entitlements.
While Stone Reconstructions had already secured lease agreements with landlords involved in five of the six former Super Butcher sites across Brisbane and the Gold Coast, the flagship Yatala store, owned by a company headed by Elise McDonald, Andrew's wife, remains in limbo. It is understood that business has now gone into receivership, and Stone Reconstructions is negotiating with the receiver about outright purchase.
A Stone Reconstructions spokesman said the business was confident of securing the Yatala real estate, restoring the original Super Butcher enterprise to its former six-store format.
Already casualties are emerging among the long list of creditors owed money from the former owners of Super Butcher, however.
Two prominent carton traders and wholesalers, Ambrosia Meats and Harris Meats have now gone into liquidation or receivership, having each been owed about $350,000 in unpaid debts from the Super Butcher collapse. Both were long-standing and highly respected businesses within the red meat trade, a wholesaler contact said this morning.
In the case of Harris Meats, the business has also been forced to place its Inglewood abattoir on the market.