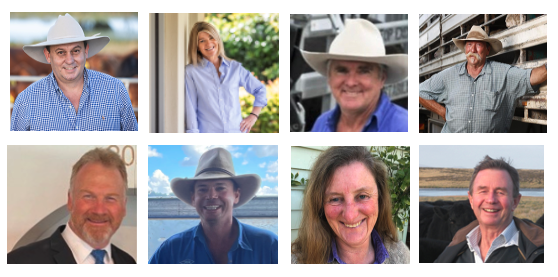 Voting for the inaugural Cattle Australia Board elections opened on Tuesday, November 15 and will remain open until 9am AEDT Monday December 5.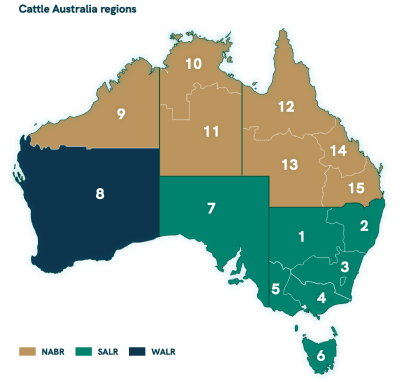 Below, listed in alphabetical order, are short bios and candidate statements from the eight nominees who are standing for the three vacant southern region positions on the inaugural Cattle Australia Board. The seven northern candidates were featured in this article yesterday
For more information on the voting process visit the Cattle Australia website here.
This article is published solely for the purpose of disseminating candidate information to cattle producers voting in the Cattle Australia board election process. Reader comments will not be published on this article.
OWNER AND DIRECTOR, CLEVERDON AGRICULTURE – GRASS FED BLACK ANGUS
Elke is an experienced non-executive director in the agribusiness and customer-owned banking sector with a passion for member-centric organisations. She brings a grower perspective coupled with her genuine drive to elevate the industry through innovation. She was selected to the National Farmers Federation 'Diversity in Ag Leadership' 2022, among 12 women nationally. 
Elke has a broad background in the agricultural industry as a producer and rural financial coach across regional NSW challenging business models & production systems for growers across a wide range of commodities. Elke is a joint owner & director of a broad acre family cattle farm at Harden NSW since 1993. Cleverdon Ag raises & trades Angus cattle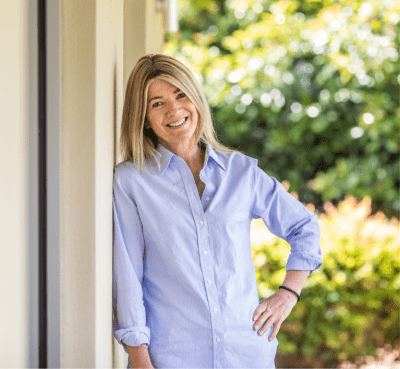 Elke brings a wealth of financial, risk management and governance experience. Her current non-executive director roles include Local Land Services (NSW), Murrumbidgee Health (NSW Health) and SWS Credit Union. Some of her many strengths is a strong focus on strategy, risk and a triple bottom line while chairing large scale audit & risk committees  
Elke is a graduate of the Australian Institute of Company Directors, a Fellow CPA, and holds a Master of Business Administration focused in marketing, finance, business strategy and leadership. Her critical thinking and business acumen after 16 years' experience as an executive in customer-owned banking and the last 6 years as a Rural Financial Coach, makes her an ideal candidate seeking to advance producers' long-term best interests in a fair & strong supply chain.  
Why are you seeking a position on the Board? 
Curious about the new industry body developing a strategic plan for Cattle Australia – I believe I bring the skills, drive and capability to help deliver value to industry into the future.
How will you represent the interests of the grass-fed cattle industry as a Director?
I am passionate about member centric organisations in the ag space. I am a strategic, independent thinker with 30 years' experience in the cattle industry and living in rural areas. 
My understanding is that the board will provide leadership and direction by developing and driving:
contemporary policy, 

 

guiding research

 

development, and adoption (RD&A) 

 

marketing investment for the sector, and 

 

advocating on all matters important to the Australian cattle industry.

 
FARMER, KNEWLEAVE PARTNERSHIP
I am a partner and day-to day manager of Knewleave Partnership, a 410ha grazing operation on the outskirts of Geelong running a performance recorded commercial Angus herd and a Merino flock, and a partner in Nicon Rural Services, a rural consultancy business run with my husband Cam Nicholson.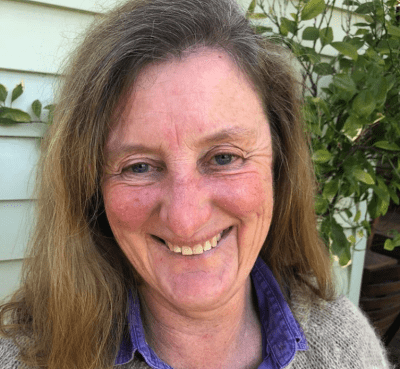 I hold a Bachelor of Agricultural Science and have previously worked with the Victorian Department of Agriculture and as a journalist at The Weekly Times. 
I am enthusiastic about agriculture and optimising production while constantly improving animal welfare and environmental sustainability by adopting evidence-based best practice. 
Our family farm business sets out to run a profitable, efficient livestock operation, which minimises net carbon emissions, while maximising pasture performance, utilising leading genetics, managing soils and water quality, planting trees and improving biodiversity. 
I have been involved in a number of industry organisations and committees. 
I am currently a branch secretary with the Victorian Farmers Federation, and a member of the Victorian Agriculture and Climate Change Council which is a ministerial advisory council that provides independent advice to the Victorian Minister for Agriculture on how the agricultural sector can prepare for, and respond to, the impacts of climate change. 
I've recently stood down from the Western Victorian Southern Australian Livestock Research Council (SALRC) after being a producer representative for more than 6 years. This position involved providing grass roots regional input into research and extension priorities for Meat and Livestock Australia. 
I was also recently part of a working group developing environmental credentials for the red meat industry – an MLA project involving the WWF-Australia and the University of Queensland. 
Why are you seeking a position on the Board?
It is essential Australian grass-fed cattle producers are well represented and valued when it comes to decisions affecting their production systems, profitability and market access. 
As the new national body, Cattle Australia's role is to be a strong, clear industry voice representing all producers in discussions with government and industry stakeholders. 
By nominating for a position on the Board, I hope to be able to be one of three directors representing producers from the South Australian Livestock Research Council catchment area. 
I am passionate about the beef industry, and I hope to make a contribution to the industry by utilising my experience, skills and networks as a member of the Board. 
There are numerous issues facing the industry related to sustainability and climate change which need to be addressed in a proactive way to ensure ongoing consumer confidence and international market access.  I have a strong interest in these issues and in ensuring Australian beef producers are recognised for their work in these areas and supported by industry organisations and government into the future. 
How will you represent the interests of the grass-fed cattle industry as a Director? 
I hope to provide a balanced, informed position on issues and the challenges facing grass fed beef producers. 
If elected to board, I intend working in the best interests of the Cattle Australia members and the beef industry in general. 
This will involve utilising my existing industry networks to stay informed of industry issues at a grass roots level. 
I also plan on being accessible to industry networks to provide information back from Cattle Australia to grass fed cattle producers and industry stakeholders where appropriate. 
I believe this would add value and relevance to Cattle Australia policy development. 
MANAGING DIRECTOR AND CEO, MAUREEN PASTORAL COMPANY
I was born and raised on a commercial beef cattle property south of Gloucester in New South Wales. I have personal cattle production interests in this region today as well as my corporate role as the Managing Director and CEO of AAM, a business that has a significant focus in continuing to expand beyond our cattle production interests in Central West NSW, near Forbes and Bective Station near Tamworth, NSW.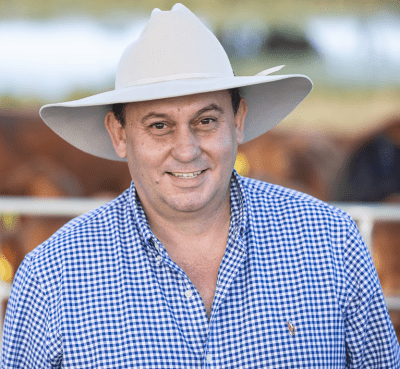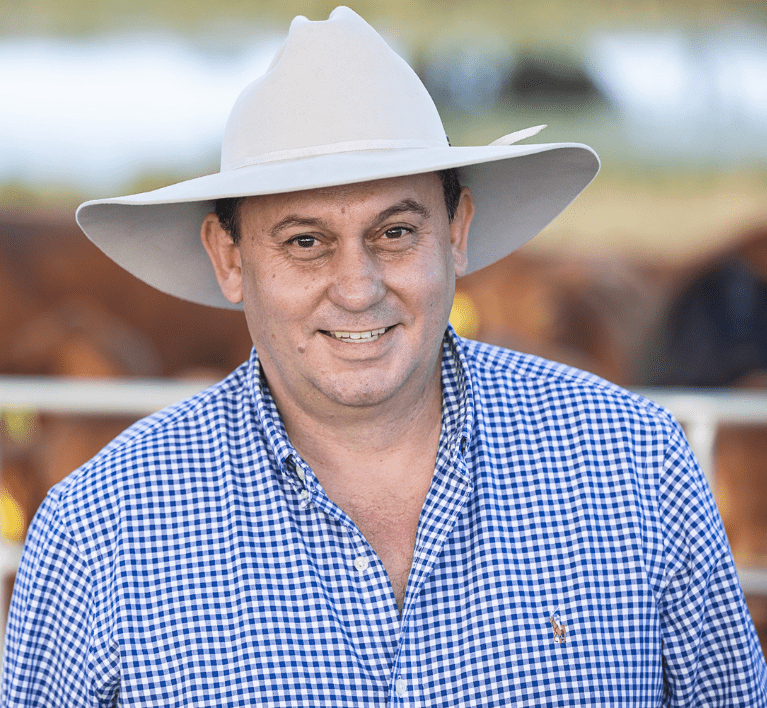 I have over 25 years' experience in large scale livestock production management within the Australian agribusiness sector. My experience spans across vast array of areas of the agricultural supply chain and includes managing businesses involved in livestock breeding, growing and finishing, financing of agricultural projects, implementation of precision agriculture practices, investigation and implementation of sustainability and innovation initiatives and developing and operating integrated agricultural businesses.
In 2007, I founded the company that today is AAM commencing the development, operation and management of a portfolio of agricultural assets valued at $887 million and I remain the major shareholder of AAM.
Why are you seeking a position on the Board?
I believe I offer the Board of Cattle Australia a unique skill set across multiple facets of the grass-fed cattle production supply chain, from production through to finishing and a unique perspective of the challenges facing all grass-fed producers within Australia through my involvement in the modernisation and development of livestock marketing facilities throughout Victoria, NSW and Queensland.
My professional career has provided the opportunity for me to understand the challenges and opportunities in both family and corporately operated grass-fed production enterprises throughout Australia.
How will you represent the interests of the grass-fed cattle industry as a Director?
I am a strong advocate for the Australian cattle industry and Australian agricultural as a whole with a unique and deep understanding of the challenges faced by both family and corporate enterprises.
CATTLE PRODUCER – LIVESTOCK CARRIER, JINGLEMONEY PASTORAL PARTNERSHIP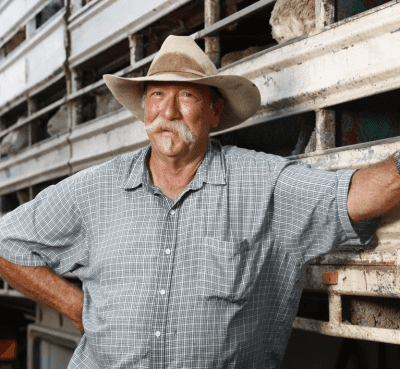 Owner Jinglemoney Partnership Farms @ Braidwood and Yass. Hereford cattle.
6 years Senior Vice President NSW Farmers.
3 years National Farmers Federation Board.
8 years NSW Farmers Association Board.
Why are you seeking a position on the Board?
I have thorough understanding of cattle industry – am very keen to participate in the evolution of the peak body and have experience to help in that process.
How will you represent the interests of the grass-fed cattle industry as a Director? 
Contribute to governance and direction to new organisational Board. Facilitate Policy Advisory Council and prosecute policy that represents views of all industry.
MANAGING DIRECTOR, THE WHITNEY PASTORAL CO AND MANAGER, "COOMBING PARK"
I am a 7th generation Australian farmer. I currently manage our family property which we have held since 1880. We operate an Angus breeding and finishing operation joining 1,500 cows per year. We operate a low-cost model turning off steers at feeder weights and direct sales of females.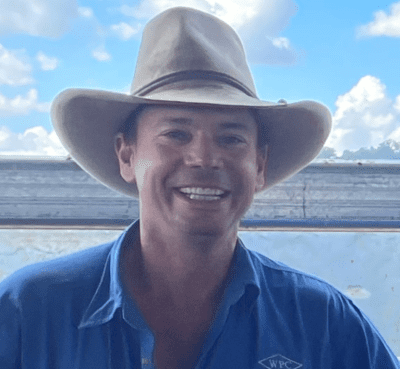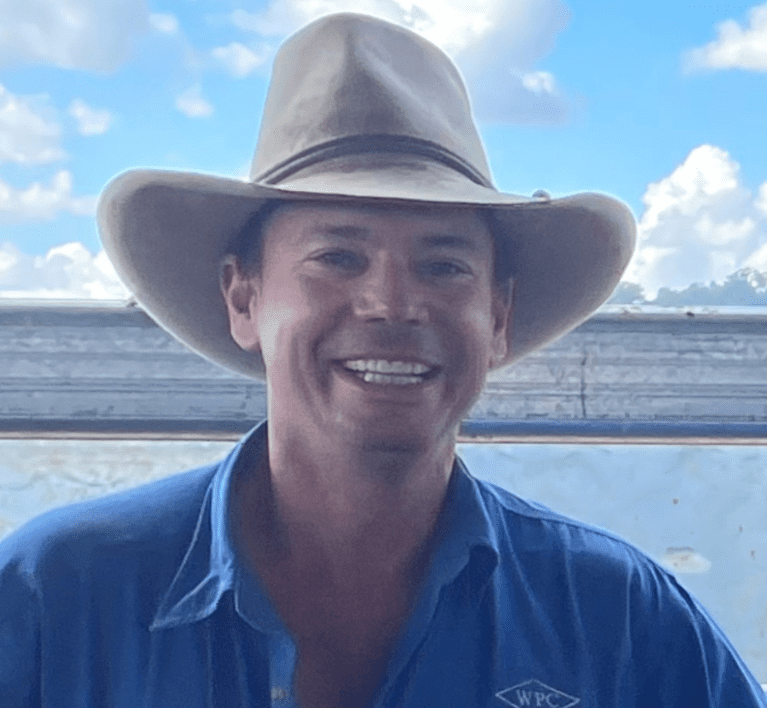 I have long been on a regenerative agriculture path as it was the only way I could see to renovate our property 25 years ago without employed equity or working capital, which at the time we didn't have. We continue with this model as it provides outstanding cost containments, continued production and profitability.
I am married with four (4) children, Harry 24, Emma 22, Dave 15 and Tom 13. I also enjoy flying and have my pilot's license.
I am also a Founding Director of The Wellness House and a Founding Director of ONFARM CO.
I have a strong voluntary involvement with my community including as the NSW Rural Fire Services Senior Dept Capt. and Chairman of St Paul's Carcoar.
Why are you seeking a position on the Board?
Approaching 50 I feel it is time to contribute to the industry in an effective way. The disengagement, disunity and culture of 'no' is something I would like to tackle. The grass-fed cattle industry will need leadership and direction as this current boom cycles back down and price pressures of farmgate prices and input costs comes to bear. I would be privileged to be involved at an agri-political level as I hope to be able to work in uniting cattle producers to work towards a shared goal of better industry and consumer engagement, which will eventually translate into higher farmgate prices and social understanding of beef production.
How will you represent the interests of the grass-fed cattle industry as a Director?
I will listen to producers regardless of the number of cattle they run in order to understand the issues they face. Producers need to be part of the change or it is ineffective. I would like to use what we learn from beef producers to work as part of the board to formulate the best way forward for our industry.
The industry is far too complex to be directed by one person's opinion, the CA board has an opportunity to improve the industry as a whole, working together to proactively tackle the issues facing the industry, now and into the future.
As a career farmer I have a vested interest to make the grassfed cattle industry as best as it can be. I can't do this without making the whole industry the best it can be for everyone in it, that is from the smallest producers in the south to the largest in the north, from private family concerns to corporates.
I would like to work with the farming community providing an avenue for farmers to be heard. I appreciate how rusted on some of the agitators in the industry are and it would be a big challenge to get them to step to align for a shared goal. It would be a great challenge to unite people, but so rewarding for the industry. Often when the debate is simplified enough many of the opposing parties want much the same thing.
Any new board needs to deeply understand its constitution, from there they need to develop a code by which they are going to operate and from that point develop a strategy by which they are going to achieve their agreed goals.
BEEF PRODUCER, MACKAS AUSTRALIAN BLACK ANGUS BEEF
Director in multiple businesses under the Mackas Group, currently focused on our beef operation, running 3500 Commercial Angus Cows and 300 stud Angus Cows.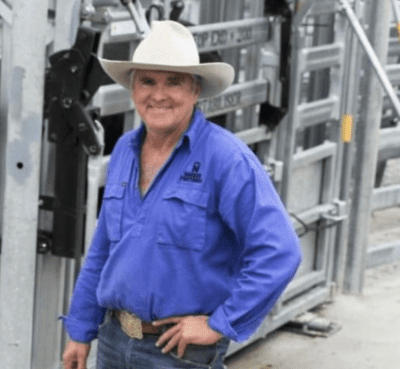 Mackas is focused on producing a quality product from Paddock to Plate.
Why are you seeking a position on the Board?
I am passionate about the industry and committed to seeing it grow to its fullest potential. Holding a position on the board would allow me help advocate and facilitate change to best support the farmers. I'd like to offer my skills and support to assist get this off and running.
I believe we need to streamline and simplify some of the peak industry bodies and I am committed to helping do this.
How will you represent the interests of the grass-fed cattle industry as a Director?
As a strong voice, for the cause.
I want to offer a voice for the producer.
AGRIBUSINESS CONSULTANT/FARMER, MCARTHUR CONSULTING
I have been involved with the grass-fed cattle industry in Australia, New Zealand and the Falkland Islands throughout my lifetime.

Raised on a cattle/sheep farm in New Zealand

Graduated B.Agr.Sc. Lincoln University, M.Agr.Sc. University of Melbourne 

Stockman on cattle enterprises in NSW, WA, Qld and Vic

Livestock Technical Officer on 22,000 head beef enterprise -Werribee (5 years) 

Beef Extension Officer Ballarat (8 years)

GM QDPI Cattle/Extensive Livestock-beef, sheep, goats (8 years) 

Senior Project Manager Nolan Meats Gympie (2 years)

Head Department of Agriculture, Falkland Islands (4 years)

Family Angus x Charolais enterprise, Womboota Pastoral Company. Womboota NSW. (10 years).

I have been a Non Executive Director, Chair, Committee Member, CEO and Director with over 30 years board level experience often working closely with Peak Industry Councils in the grass fed, beef production, processing and retailing sectors.

I have served as a Board Member of the CRC for the Cattle and Beef Industry, also been the ARMCANZ

 representative on the AUS-MEAT Advisory Committee. 

I had considerable input into NABRC and the Northern Livestock Research Council, and am a foundation member of the Beef Improvement Association.

I convened the Beef Industry Development Advisory Council and as Head of Service for the Falkland Islands DoA I was a Board Member of the Falkland Islands Meat Company, Land Holdings Company and the Agriculture Advisory Committee.

While working as Livestock Technical Officer at the Metropolitan Farm, Werribee I instigated a 500 head/annual performance testing program for commercial Angus and Hereford bulls and completed a University of Melbourne M.Agr.Sc. thesis entitled 'Some Aspects of Production Recording Beef Cattle in Victoria'

In 1977 I was awarded an Australian Churchill Fellowship to study Beef Cattle Performance Recording, Progeny Testing, Breeding Programs and Extension Methods in Canada, America, the United Kingdom, France and Germany  

Family man involved with coordinating programs encouraging young people to train for careers in farming, agribusiness     
Why are you seeking a position on the Board?
I am passionate about the grass fed cattle industry and am very keen to be involved with decisions ensuring the industry continues to strongly develop its uptake of innovative science based technologies, including genetic improvement, achieving  carbon neutrality, and minimisation of methane and other greenhouse gas emissions in the future. 
I also I am keen to be involved with decisions relating to the  achievement of fully funded bio-security plan strategies, whilst ensuring the production, processing, export and retail sectors of the grass fed cattle are economically strong and profitable.
How will you represent the interests of the grass-fed cattle industry as a Director?
Ensure two way communication of all issues that are of importance to all sectors of the grass fed cattle industry is a high priority.
Be readily available to listen to members and convey their views to the Board.
Regularly liase with Cattle Australia members in my region through newsletters, social media and face to face meetings etc.
Liaise and work closely with my Cattle Australia Board members and their colleagues and networks.
MANAGING DIRECTOR – PASADENA PARTNERS LTD
I am 58 years old and have worked in the meat industry all my life. Brought up in New Zealand, I entered the meat industry via a management cadet scheme with the largest meat production company. I took on various roles in production, QA, accounting and marketing and also completed a Meat Technology diploma at Massey University.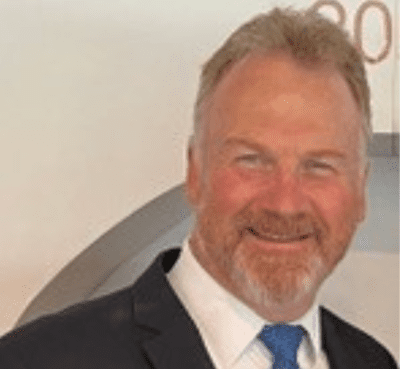 I moved on to a smaller company as Operations Manager running their integrated business including a cattle and sheep farm, abattoir, value added facility, and sales team.
I joined Woolworths NZ Ltd (later Countdown) and was responsible for the South Island meat operation end to end, then the National meat production business including livestock purchase, and then was General manager of Meat and Seafood from 2003-2009 incorporating full P&L accountability and end to end responsibility.
I was approached by Coles in 2009 and moved to Australia to run firstly their Meat business, then added seafood and Deli, and then added the Dairy(chilled products) business making it a $6Billion portfolio with full P&L responsibility.
I was responsible for transforming the meat business by introducing meat quality standards, animal welfare programs, production management systems and better awareness of meat as the centre of plate. We took full responsibility for the end to end supply chain and engagement with producers, and, developed products that better utilised the animals we processed. When I left at the end of 2015 the Coles meat team were purchasing and processing 11,000 cattle, 45,000 lambs, and 10,000 pigs per week and exporting over 200 tons of meat per week that Australian consumers didn't want.
From 2016 to present day I have run my own consultancy business that advises and assists companies in the meat and retail industries with their strategy, structure, supply chain and implementation of their business plans. Some of my clients include Murray Valley Meat Company, Harvey Beef, Australian Meat Group, Dairy Farm International, Bertocchi smallgoods and Westpork.
I was on the board of MLA from 2016-2018 and was on the Harvest Road advisory board from 2017 – 2018.
I have a Business degree from Massey University in NZ.
Why are you seeking a position on the Board?
I have been involved in the cattle industry all my working career and want it to grow and be more successful than it is today. I think the skill set that I can bring to the board will be an asset and help understand better the end to end beef production systems and what opportunities there are for marketing and awareness of an industry that seems to be under constant fire.
I bring experience in the industry from many different perspectives.
How will you represent the interests of the grass-fed cattle industry as a Director?
As a Director my focus will be that everything we do has to be for the benefit of the cattle producers. I will listen to the needs of the industry and always act on meeting these needs in the best way possible.