Cattle Council of Australia has announced the seven state and territory finalists for the 2019 NAB Agribusiness Rising Beef Industry Champions initiative, which aims to empower and support young, passionate members of the beef industry.
The 2019 finalists are:
Lucy Morris, Capel, Western Australia
Emily Pullen, Charlton, Queensland
Tracey Gowen, Uralla, New South Wales
Ella Anderson, Mole Creek, Tasmania
James Campkin-Smith, Pound Creek, Victoria
Roley James, Katherine, Northern Territory
Kate Fairlie, Mount Gambier, South Australia
The Cattle Council Rising Champions program aims to develop the skills of the next generation of beef industry leaders, and CCA chief executive Margo Andrae said it was important that industry played a part in fostering their development.
"It's critical that we provide young people who have a passion for the beef industry with an opportunity to be directly involved in the decision-making that will affect their futures and the future of their industry," Ms Andrae said.
"Many of last year's Rising Champions finalists have gone on to be involved in industry organisations, and it's pleasing to see them growing and developing as leaders in the beef industry," she said
Customer executive NAB Agribusiness, Neil Findlay, said the bank was a firm believer in the importance of providing opportunities for young people in agribusiness. NAB is sponsoring the program for the ninth year.
"Congratulations to the 2019 state finalists. The quality of the candidates this program attracts is high, and it's encouraging to see that the future of our beef industry is in the hands of such motivated and passionate young people," Mr Findlay said.
The state and territory finalists will attend a four-day program in Canberra from 12-15 August, where they will network with staff from the Department of Agriculture and Water Resources, tour and meet politicians at Parliament House, learn effective communication techniques, develop their leadership skills, and participate in Cattle Council consultative committee meetings.
The 2019 winner will be announced at the Cattle Council NAB Agribusiness Gala Dinner in Canberra on 15 August, and will be sponsored to attend the 2019 International Beef Alliance Conference.
Here's a brief biography on the seven finalists:
Tracey Gowen, New South Wales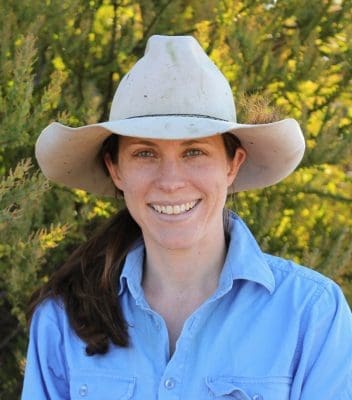 Tracey manages her family's cattle operation near Uralla, in the New England region of NSW. As both a cattle producer and a trained veterinarian, Tracey's passion for the beef industry sees her continue to carry out locum vet work to help producers in the region to maximise fertility in their herds and promote good animal health and husbandry. Tracey is a proud member of the Future Farmers Network, Young Graziers Network and Ladies in Livestock initiative.
Emily Pullen, Queensland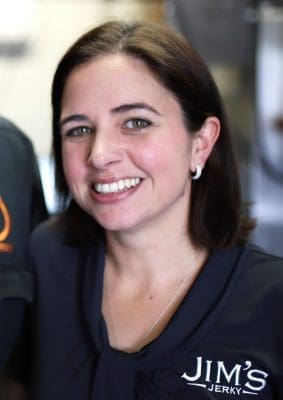 Emily is the CEO of her family's business, Jim's Jerky, based outside Toowoomba in QLD. Growing up on her family's mixed cropping and grazing enterprises on the Northern Downs and Central Queensland, Emily has been involved in the beef industry for most of her life. A trained agronomist, Emily worked primarily in pasture agronomy in the Miles district before winning the Beef Australia Young Ambassadorship which gave her the opportunity to travel to the UK, where she furthered her education in food production and certification.
Emily is passionate about the potential of the Australian beef industry to take a commanding stake in the national and international snacking market, and the role producers play in telling their own story. Emily is looking forward to meeting with and learning from dynamic industry leaders.
Lucy Morris, Western Australia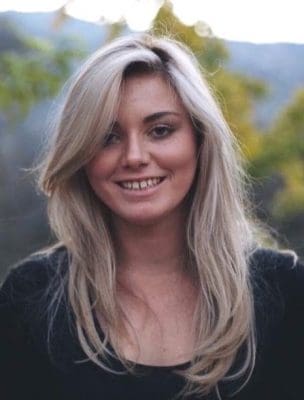 Lucy is the Livestock Marketing, Export and Production Officer for TW Pearson and Son, a cattle company located in Australind, WA. She is the fourth generation of her family to be actively involved in beef production and has experience across nearly every aspect of the industry, from pastoral property management, to breeding and live export. Lucy grew up on her family's pastoral station in the Kimberley region of WA and is committed to a career in the beef industry. She is passionate about bridging the gap between consumers and farmers, and promoting research into improving animal welfare outcomes.
James Campkin-Smith, Victoria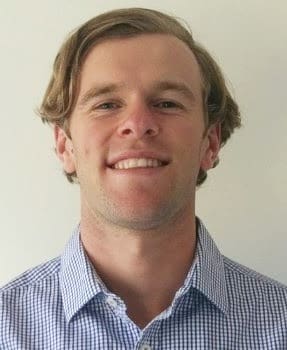 James Campkin-Smith has established his own self-replacing herd of Black Angus cattle in South Gippsland, VIC. Additionally, he manages the family farm, which focuses on trading beef steers. Holding a Bachelor of Business (Management) and Bachelor of Agricultural Science, James intends to channel his passion for selective breeding and performance recording toward producing beef that is more favourable to the end consumer. He views the 2018 Rising Champions Initiative as an excellent opportunity to further develop his career by learning from likeminded people and is thrilled to be representing Victoria.
Roley James, Northern Territory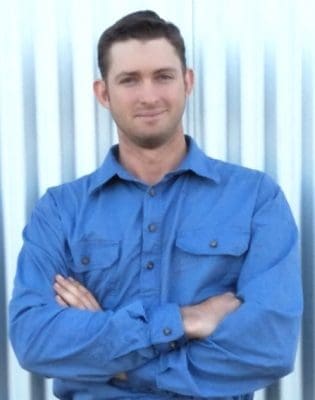 Roley James is an entrepreneur, pilot and passionate cattleman with a keen desire to improve the beef industry and develop his family's cattle business. He left school early to study the beef industry, specifically the effect of phosphorus on breeder herds and the benefits of aviation in the beef industry. Roley spent time in QLD exploring breeding and backgrounding operations. Returning home, he started his own business supplying phosphorous to Northern breeder herds. Roley is a graduate of the RCS Grazing for Profit school, Marcus Oldham's Rural Leadership Program and has a Diploma of Agribusiness Management. He holds a private pilot licence for his helicopter and plane, which he uses to assist with the running of his family's cattle business.
Kate Fairlie, South Australia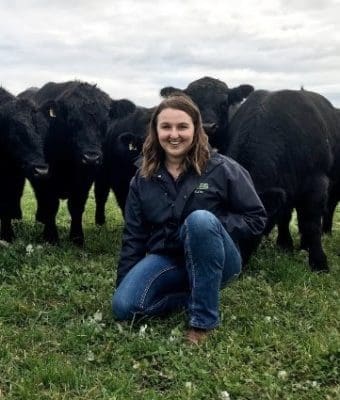 Kate is a fifth-generation livestock producer, based in the lower South East of SA. Heavily involved in her family's Angus stud, Kate also works as a Regional Manager for Beachport Liquid Minerals. She developed a passion for the beef industry at a young age, which saw her compete at many cattle events across Australia. By the time she was 21, Kate had been on the former Angus Youth Management Committee and held multiple executive positions. Kate holds a Bachelor of Agricultural Science and has a keen interest in consumer education, biosecurity, animal welfare, and trying to break the stigma around rural mental health. She is excited to be a part of this initiative to meet likeminded people within the industry and to learn more about the policies and technical side to the Australian beef industry.
Ella Anderson, Tasmania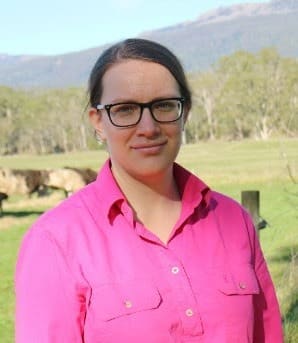 Ella manages the breeding program for her family's beef herd in Mayberry, TAS. The herd produces weaners for the Cape Grim branded beef product, and Ella balances her farm work and cattle management with a full-time position as a Clinical Psychologist. Ella established Cir-Ponds Gelbvieh and Murray Grey Stud with her brother, and is currently the Vice-President of the Australian Gelbvieh Association and a coordinator for Gelbvieh Youth. She is passionate about the need for farmers to tell their stories and educate consumers about food provenance and production, and sees technology and research as playing a major role in this.
Source: CCA