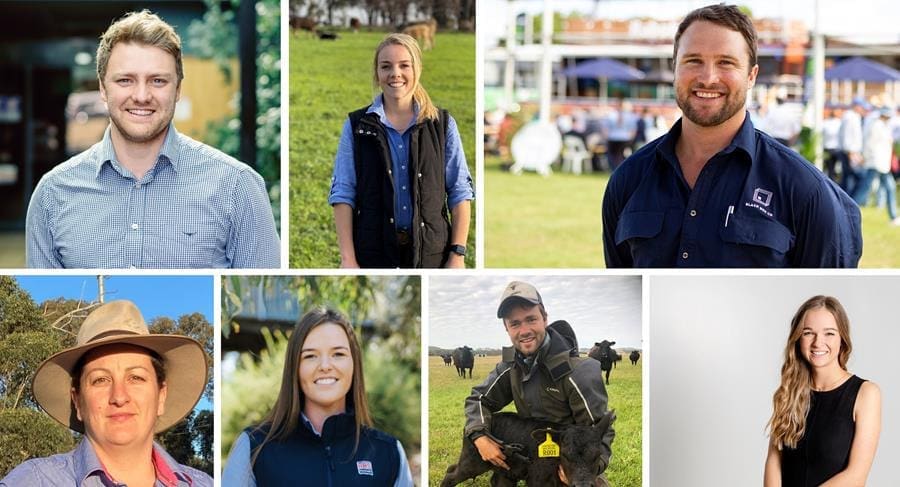 The NAB Agribusiness Cattle Council of Australia Rising Champions Initiative has seen another seven future industry leaders successfully complete intensive training and mentoring in Canberra.
One winner from each state celebrated the completion of their leadership training at a gala dinner in Canberra last night.
This year the awards format has changed, moving from one national winner to seven state-based.
The 2022 state winners (see details below) include Annie Pumpa from Table Top in NSW, Sam Fryer from Hughenden in Queensland, Tom Cosentino from Port Elliot in SA, Kari-Melise Moffat from Darwin, Stafford Ives-Heres from Marrawah in Tasmania, Jen Smith from East Gippsland in Victoria and Tamara Pfitzner from Gidgegannup in WA.
Cattle Council president Markus Rathsmann said he was pleased to see the next generation of industry leaders so engaged and passionate about the grassfed beef industry.
"With young people like this getting ready to lead, we know our industry is in good hands," Mr Rathsmann said.
"This year's new format will let us invest our time and resources into all the rising champions. It makes sense for our industry because if more talented people contribute to our industry the more successful, we will all be."
This year there are another three awards to recognise specific areas where rising champions have excelled.
The CEO's prize for Advocacy and the Department of Agriculture, Water and the Environment Secretary's Prize went to Jen Smith from Victoria, in recognition of her leadership, passion and drive to get under the bonnet of complex issues.
Tom Cosentino from South Australia was also selected for the Professional Development Award by Julia Spicer for taking aboard professional development lessons and applying them immediately, using his experience to add value to the conversation and working with fellow champions to explore ideas.
Mr Rathsmann said the prizes reflected the importance of a collaborative approach in beef industry advocacy.
"The beef industry brings together people with a range of skills to produce the best outcomes. Some people in our industry excel in a particular field, and it's through collaboration that we bring everyone's talents together for the better of our industry.
"I want to congratulate all seven Rising Champions winners and thank them for their dedication. There is a great future for them in this Industry and they are up to the challenge.
"If you have decided agriculture is your career and future, then being engaged in industry policy and advocacy is the best way to shape and protect your future.
"Being engaged with an organisation like Cattle Council is also a pathway to give something back.
This year's state winners are: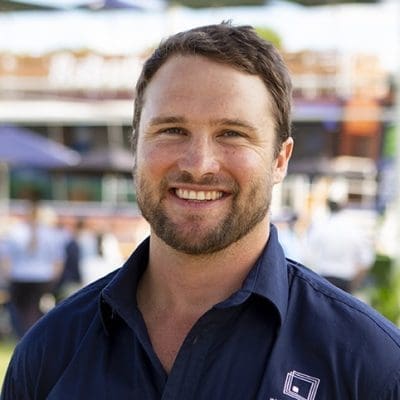 Sam Fryer, Prairie, Queensland
Sam is a grassfed beef producer, based near Hughenden, Queensland. He also works as Northern Accounts Manager for beef data analysis business, Black Box Co, which uses data collected by beef producers to develop insights into beef herds and businesses.
He and his wife Emily have three children, and he is an advocate for creating supported pathways into the industry for young people and supporting mental health awareness in rural communities.
He is also studying a Bachelor of Agribusiness through the University of New England, majoring in finance, marketing and management.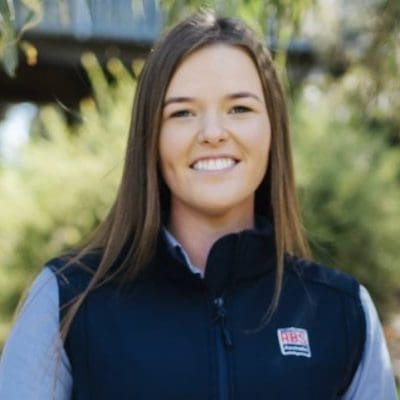 Annie Pumpa, Table Top, New South Wales
Based at Table Top in southern NSW, Annie is a Beef Sales and Beef InFocus Supply Chain Manager with ABS Global Australia, working with beef producers to improve their productivity and profitability through genetic progress.
A passionate advocate for youth in agriculture, she is currently Chair of the Angus Australia Round Up Committee, President of the National Hereford Youth Committee, and an active participant in cattle showing at agricultural shows.
Annie holds a Certificate II in Agriculture and is passionate about supporting capacity building programs for young people in the industry.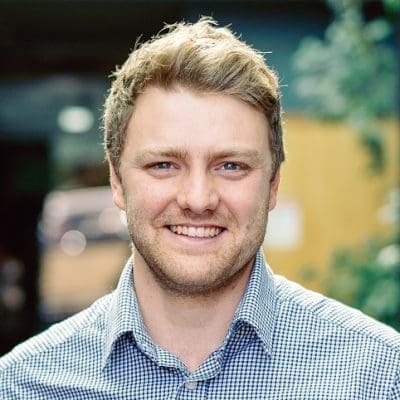 Tom Cosentino, Port Elliot, South Australia
Tom works as an Executive Officer for both Livestock SA and the SA Dairy Industry Fund and runs a small farm in the Hindmarsh Valley with his wife, Aimee, producing Murray Grey cattle.
Having been born and raised in the city, but with a lifelong fascination for agriculture, Tom hopes to use the experience he gains through the Rising Champions Initiative to positively contribute to building the pipeline of talent in agriculture, and specifically the cattle sector.
Tom holds both a Bachelor of Commerce and a Bachelor of Laws from University of Adelaide.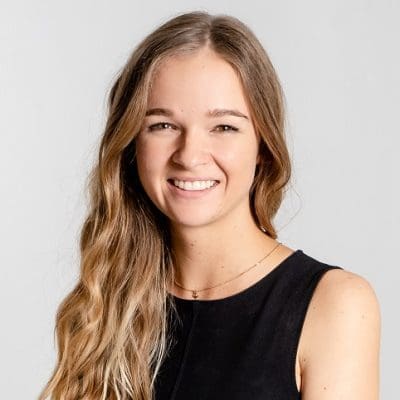 Kari-Melise Moffat, Darwin, Northern Territory
Having worked in the livestock export industry for the past seven years, Kari is currently the Animal Welfare Assurance Manager with AUSTREX, based in Darwin.
She is also Chair and Co-Founder of the Young Livestock Exporters Network (YLEN) and is passionate about developing the next generation of leaders in the live export supply chain.
Kari holds both a Bachelor of Business (Agriculture) from Marcus Oldham College and a Foundations of Directorship Certificate from the Australian Institute of Company Directors.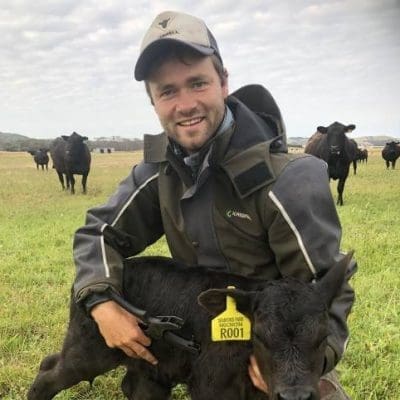 Stafford Ives-Heres, Marrawah, Tasmania
Stafford is a fourth-generation beef producer from far north-west Tasmania, running 400 Angus breeders and share-farming and managing a neighbouring cattle property.
He is also a Councillor on the Circular Head Council, having been elected when he was just 23 years old.
Stafford is passionate about representing young people in his region and developing pathways for young farmers to enter and grow their careers in agriculture.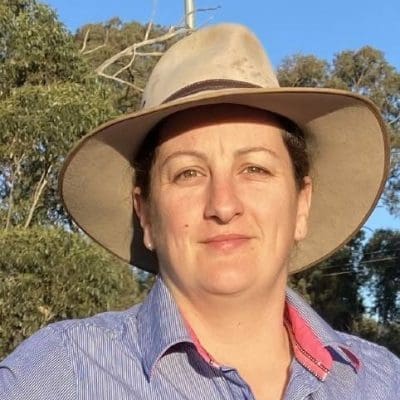 Jen Smith, East Gippsland, Victoria
Jen owns and operates a beef production enterprise near Bairnsdale, in East Gippsland and is the General Manager of Gippsland Agricultural Group, a producer-led group which operates the Gippsland Research Farm, trialling and demonstrating projects to assist the region's producers to unlock their production potential.
Jen's region and farm was devastated by the 2020 Black Summer bushfires, and she has played a major role in helping the region recover and rebuild.
She holds a Cert IV in Youth Development, a Diploma in Conservation and Land Management and an Associate Degree in Environmental Science. She is currently completing her MBA through Federation University.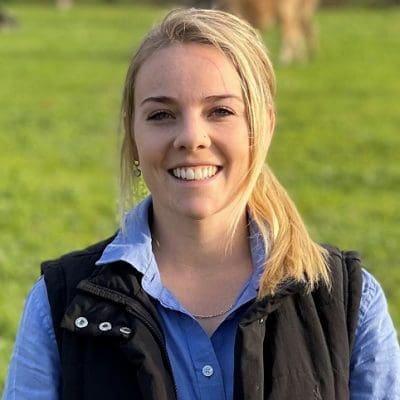 Tamara Pfitzner, Gidgegannup, Western Australia
Tamara grew up on small black Angus farm in Naracoorte, South Australia, before moving to Gidgegannup in Western Australia, where she now runs her own beef herd with her partner.
After working in a range of key industry roles in the livestock export sector, including as a live export compliance manager in Australia and in export markets, Tamara is continuing her passion for animal welfare through her own rural contracting and consulting business, specialising in the livestock export sector.
She is currently working in conjunction with technology development companies to trial and implement new remote auditing systems and automated track and traceability systems within Australia for livestock.