SIX young beef industry stakeholders from across the length and breadth of Australia have been chosen as their state/territory finalists in Cattle Council of Australia's 2016 NAB Agribusiness Rising Champions Initiative.
Now in its sixth year, the Rising Champions initiative caters for 18-35 year olds engaged in the red meat supply chain and aims to inspire, empower and support young people who are passionate about the Australian beef industry.
Cattle Council of Australia president Howard Smith said the program played an important role in supporting the next generation.
"This initiative was created because we want the cattle producers and stakeholders of tomorrow involved in the planning that occurs today," he said.
"We're identifying future leaders and providing them with an opportunity to network with policy makers and develop the knowledge, political acumen and leadership skills to be a young champion in the beef industry," Mr Smith said.
Here's a quick profile on this year's state and territory finalists:
Rob Ewing – Victoria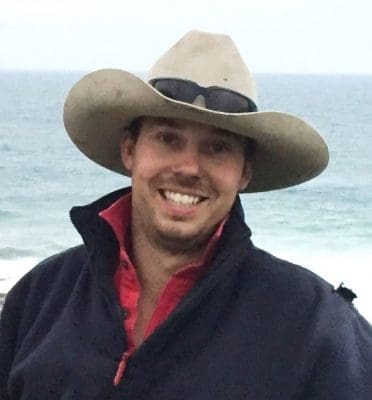 Farm manager Rob Ewing has been named Victoria's finalist in the 2016 Rising Champions initiative
Mr Ewing, who currently manages a 350-head Angus stud, is interested in retaining and attracting young people in the beef industry and agricultural sector more broadly.
As a stud manager, he is passionate about genetics and he sees animal health, welfare and biosecurity as important policy issues.
 Weldon Percy – Western Australia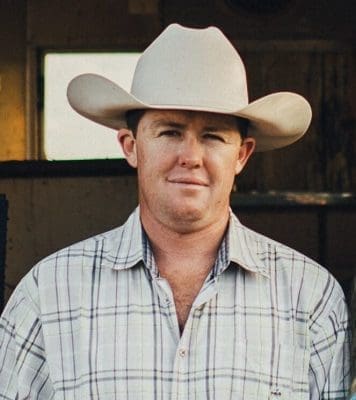 Pilot Weldon Percy has been named Western Australia's finalist.
Mr Percy is chief pilot and managing director of Fortescue Helicopters, an aerial mustering company. He says that professional animal handling comes first and foremost to his work every day.
The New Zealand-born pilot says good communication skills, attention to detail and professionalism are key to gaining trust with clients as well as representing the beef and aerial mustering industries.
Kristy-Lee Fogarty – Northern Territory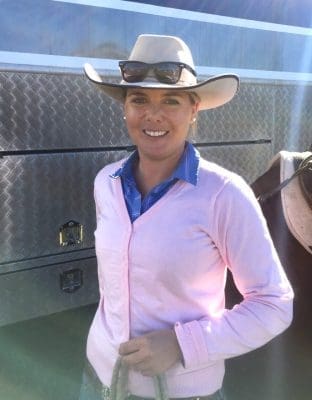 Property manager Kristy-Lee Fogarty has been named the Northern Territory's finalist in this year's Rising Champions initiative.
Ms Fogarty is currently manager of her family's certified organic Angus beef operation and is passionate about technology, market access, trade and marketing of organic beef.
Growing up on a cattle station 150km south of Alice Springs, cattle production has always been part of her life. She says that education is key to encouraging people to seek out a career in the beef industry.
Hannah Marshall – South Australia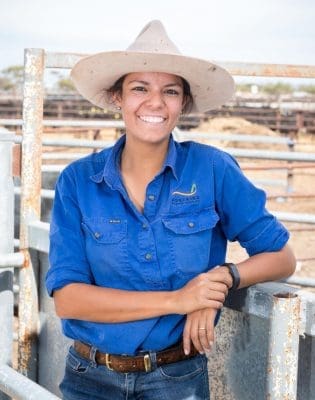 Livestock supervisor Hannah Marshall has been named South Australia's finalist in the 2016 Rising Champions initiative.
Ms Marshall, who currently works in livestock handling at the Adelaide Plains feedlot, has travelled to the US, Indonesia, and within Australia, touring feedlots and processing plants to better understand the live cattle export market.
A university graduate, Ms Marshall says her passion for the live export industry is based on the welfare and traceability of Australian produce and she would like to be involved in the development of new protocols in this area.
Jeremy Cummins – New South Wales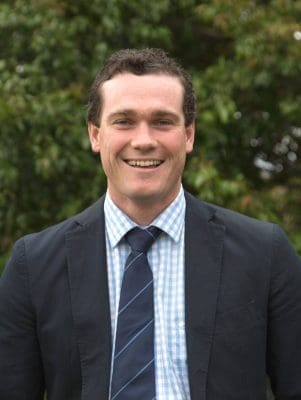 Livestock manager Jeremy Cummins is this year's New South Wales finalist.
Mr Cummins, who currently works for beef processor Teys Australia, also owns a small cattle grazing business with his wife, running 350 head per annum.
A Bachelor of Business and Master of Agribusiness Management graduate, Mr Cummins says he's driven by a desire to see better relationships developed between producers and other businesses along the red meat supply chain.
Laura Shepherd – Tasmania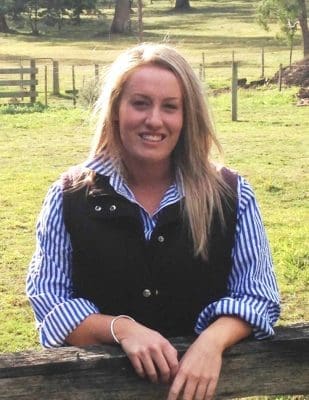 Tasmania's finalist in the CCA Rising Champions initiative is Logistics graduate Laura Shepherd.
Ms Shepherd, who currently works in administration at Tasmanian Quality Meats, explored integration along the beef supply chain during her degree and believes there's potential for better integration and collaboration along the chain.
Inspired by her grandmother who also worked in the beef industry, Ms Shepherd says she's interested in undertaking further research to identify where efficiency improvements can be made in beef markets.
Kirsty McCormack – Queensland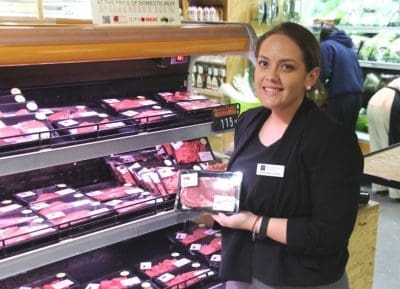 Rural science graduate Kirsty McCormack has been named Queensland's finalist in this year's Rising Champions initiative.
Ms McCormack, who works for OBE Organic, is an active youth ambassador in the agricultural sector and supports Young Farming Champions and Rural Women's initiatives.
Having grown up on a cattle property in Northern NSW, she says her professional ambition lies in developing new livestock management technologies, such as the Aglive application.
National Australia Bank's head of Agribusiness for Queensland, John Avent, said NAB was delighted to continue its support for this year's CCA Rising Champions initiative.
"Every year this initiative gets bigger and bigger and the standard of applicants seems to keep rising as well," he said.
Each of the candidates are interested in exploring new technologies and initiatives in the beef industry and all display a high level of professionalism in everything they do. We're confident they all have bright futures in the agricultural sector."
All six state/territory  finalists will attend a three-day program in Canberra on 22-24 August, networking with staff from the Department of Agriculture and Water Resources, learning effective communication techniques, developing their leadership skills, and participating in Cattle Council committee meetings.
The 2016 Rising Champions winner will be announced at a gala dinner on 24 August.