CREDIBLE reports have emerged over the past week of Queensland red meat processors offering significant financial inducements for meatworker staff employed elsewhere to leave their current place of work.
In further signs of the desperate state labour resourcing has reached in the Australian processing industry, one claim put to Beef Central last week suggested targets were being offered up to $3500 to 'jump ship' to work at a competitor's nearby plant. That would be followed by a further $3500 if the employee was still working at the new plant after six months.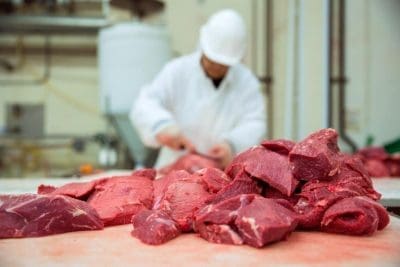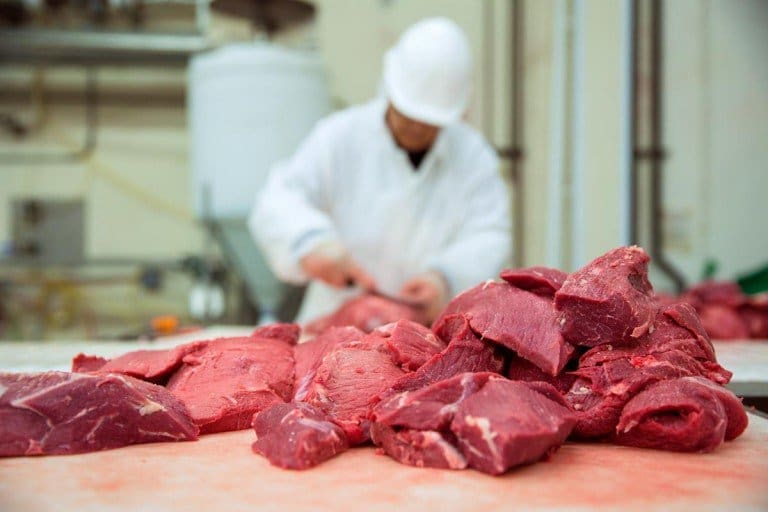 Beef Central has asked around the industry, but found it difficult to find clear evidence. However similar reports have circulated out of the Australian food service industry recently – equally hard-hit at present by labour starvation. Restaurateurs and hoteliers have apparently been sending 'plants' into rival establishments, checking-out the good performers, and having a 'quiet word in their ear' about jumping ship to work at other nearby outlets, for a financial inducement.
How sustainable such practises are in a highly competitive meat processing landscape is open to question. As recently as Friday, Beef Central published new data suggesting labour costs and processing/packaging costs in Australian red meat processing are already far above competitors in North and South America.
One southeast Queensland processor, located within the most intensive processing operations region in the nation, said his company did incentivise new recruits from existing processors, but in his company's case, 'nothing like' the figures mentioned.
"We've always had an internal program where any existing staffmember who introduces a new meatworker to the business, who in turn lasts for six months, is given an incentive," he said.
"That has not changed, and it has been in place a long time," he said.
But what tended to happen was that the overseas labour groups – Pacific Islanders, Brazilians, Chinese and others – all tended to 'know each other', and naturally wanted to work together.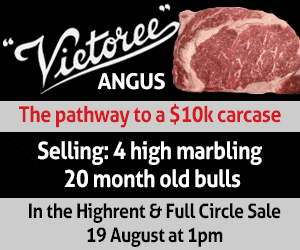 "But we lose people to other processors in this way, in the same way that we gain people," he said. "They all talk, their mates are working up the road, and they naturally want to get together."
"That has happened since 457 skilled worker visas (or 482 visas, as they now are) have been in place."
He said in other roles, his company had simply advertised recently for middle management and supervisory staff, and a number of staff from other nearby processors had responded.
"That's just business," he said. "It's a small industry."
One larger meat processor contact said if staff predation like this was occurring, it was probably happening at the 'semi-skilled' level, rather than among the skilled meatworks staff like boners and slicers, or the unskilled component.
Labour challenge has worsened, but has been here for a decade
The Australian Meat Industry Employees Union Queensland secretary Matt Journeaux said he had no first-hand knowledge of financial inducements like those described, but he said it was "certainly a possibility."
"But it has not been raised with the AMIEU to this point as a concern or an issue," Mr Journeaux said.
He said while the industry's labour challenge had worsened over the past two or three years, the meat processing industry had in fact struggled for staff for the past decade.
"In our opinion, it should have been embarking on an intensive training process long ago, in getting people up to speed so far as the skilled workforce goes," he said.
"Unfortunately it has relied very heavily on 417 and 482 visa-holders to fill the skilled positions."
"It's not the only reason, but the lack of training of domestic workers is a component of the current issue."
"All Australian industries are struggling for workers at the moment. If we need another two million workers in Australian industry, why don't we just allow another two million people to emigrate here?" Mr Journeaux asked.
"Then, all industries could complete for those workers on a level playing field."
Asked whether the AMIEU was concerned about how Australian meat processing addresses the labour challenge as slaughter numbers again start to rise, as the impact of drought and herd recovery starts to take effect, Mr Journeaux said it could certainly be more difficult in 12 months' time.
"It is a concern, going forward. Obviously low kills this year due to supply are masking the problem to some extent. But some big processors are already responding. JBS, for example, is building a big training facility at the front of its (Dinmore) beef plant.
"That's largely because it recognises that there are going to be more difficulties ahead in getting skilled workers."
The industry approach to training had been somewhat ad hoc in the past, without any real planned progression. Most training historically occurred 'on the chain', Mr Journeaux said.
"A little more discipline and structure in training, and perhaps have the chain run at a slower pace to allow people to pick up those skills might be required, instead of throwing people in the deep end."
Casting the employment net wider
Speaking ahead of the Australian Cotton Conference on the Gold Coast this week, Nutrien managing director Rob Clayton said there was a shortage of workers across all levels of the ag sector presently.
"Across the board, Australia's unemployment rate is the lowest it's been in 20 years. We're seeing high levels of competition from not just the ag sector, but competing industries such as mining, manufacturing and banking. It means that agriculture is racing every other industry for the limited pool of talent."
He said Nutrien's own recruitment efforts were focused on addressing the changing skillsets required by the Australian agriculture industry.
"We need a diversified workforce that includes people from outside the traditional ag sector. We should challenge ourselves to think broadly, looking at talent from other sectors with transferable skills, such as manufacturing, retail, chemistry and engineering," Mr Clayton said.
In addition to recruiting new talent, Nutrien was focused on retaining and engaging its existing workforce and creating opportunities for career development and progression.
"It makes sense to invest in our biggest asset, our people, and empower them to take on new challenges and grow in their field," Mr Clayton said.
"At Nutrien, we've taken a fresh approach with our Graduate Program. The traditional intake of agronomy graduates and livestock trainees remains core for us, but we are also looking at graduates for the myriad of other skills needed in agribusiness – IT, marketing, finance, data analysts and so on."