Alternative meat products seeking to leverage off the strong customer reputation of meat while deriding livestock production as unsustainable and unhealthy were central to concerns expressed by northern cattle industry representatives at the first public hearing of the senate inquiry into meat category branding, which kicked off this afternoon.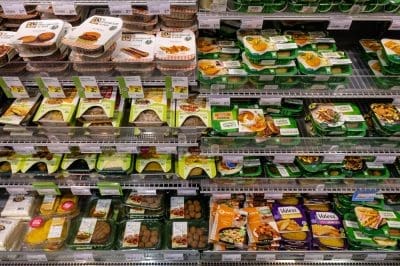 Today's session saw Katherine cattle producer Dr Rebecca Mohr Bell, Northern Territory Cattlemen's Association president David Connolly and CEO Will Evans and NT Department of Industry, Tourism and Trade, Agriculture, Fisheries and Defence Deputy CEO Luke Bowen appear before senators via telephone and video links.
Dr Rebecca Mohr Bell spoke about how family has invested more than $1 million to increase the sustainability of their Katherine cattle operation, including a focus on improving herd fertility to ensure every animal is productive which reduces emissions per kilogram of beef produced.
Dr Mohr Bell, whose PhD studies was completed in the field of carbon trading for the beef industry, said she is frustrated by non-meat products seeking to leverage off the investments the beef industry has made to create a product that is nutritious, safe and sustainable.
"They are leveraging off those qualities we have created and in the next breath they are denigrating our industry," she said.
"I think that our industry should be rewarded and valued for the investments we have made and that our products should stand alone and be clearly identifiable as being beef or lamb or whatever meat products they are.
"I have no problem with people wishing to eat other products or be vegetarian or vegan, but I think that if they're products are as good as they say they are, then they should be able to brand them and identify them clearly so consumers can make an easy choice."
A common criticism levelled by plant-based protein sector proponents is that cattle production takes up very large area of land, implying that removing cattle production would create room for more crops to be grown.
However Dr Mohr Bell was quick to dispel that myth, pointing out that just 3 percent of their Katherine property has soil that could be suitable for crop production, while water availability and rainfall reliability is not sufficient to ensure it could be turned into a viable plant-based cropping area.
Plant based proteins being sold as alternatives to meat needed to be very clear with their labels, she said.
"Plant based beef? That doesn't make any sense at all. It is either beef or it is not beef."
Labelling should not include pictures of what they are trying to replicate, and products should be required to be sold with a very clear ingredients list that "consumers can actually understand and interpret".
"At least I know if I go to a supermarket and I pick up a packet of mince, that is beef mince or lamb mince I know exactly what is in it," she said.
"I know that it has been produced under very strict environmental standards, it has been produced under very strict safety standards, in terms of our meatworks and the way they operate, and how our meat is tested for chemical residues and we as producers have to ensure there is no potential for contamination of our animals, I think we just have to make sure that is clearly differentiated from other products."
Nor should products be able to denigrate other products she said.
'MLA doesn't go out and say how great beef is by saying how bad potatoes are'
"MLA doesn't go out and say how great beef is by saying how bad potatoes are," she said.
"You shouldn't be able to advertise a product by saying it is better than another one and the other product is bad, you should just be talking up the qualities of your product and consumers can make a choice."
Claims that it takes 20,000 litres of water to produce one kilogram of beef had been disproven so many times, "it is false advertising as far as I am concerned".