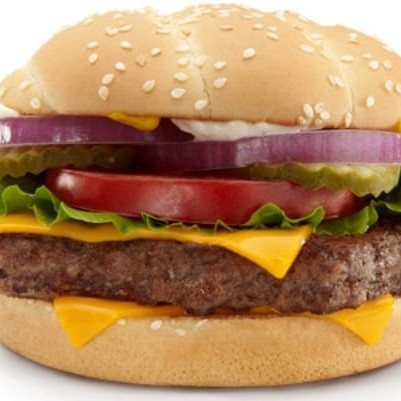 Hamburger giant McDonald's recorded February sales across its global operations up a surprising 1.7 percent compared with last year, when the figures are adjusted for the 2012 leap year's additional day of sales.
Results excluding new stores opened within the past 12 months ('same store' sales) showed a decline of 1.5pc in sales compared with February 2012, but when the extra day due to the leap year last year is excluded, results were up, despite the flat tone to the global economy.
While the company's US region operations were line-ball compared with 12 months ago, this was considered to be a good result against 'robust' prior year performance.
Elsewhere, McDonald's European operations increased sales 2.7pc compared with February last year, led by strong performance in the UK and Russia.
In the Asia/Pacific, Middle East and Africa region (APMEA), including Australia, sales were up 1.5pc on a year earlier, when the 'February 29' factor was removed. Ongoing weakness in the Japanese market was more than offset by positive results in China and Australia (see local market snapshot below). The APMEA region's February results also benefited from the shift in timing of Chinese New Year.
McDonald's chief executive Don Thompson said the current trading environment remained challenging, with consumers continuing to take a cautious approach to spending.
Top dog in Australian food service trends
Meanwhile, McDonald's has performed well in comparisons between fast food outlets in the Australian domestic market, based on a recent survey by Roy Morgan Research.
Overall, fast food's popularity is slowly waning with consumers, according to the report. It found that 56 percent of Australians aged 14+ visited a Quick Service Restaurant in an average four-week period in the year ending December 2012. That was down from 60pc in the year to December 2008.
In contrast McDonald's has maintained a comfortable lead as the most visited Quick Service Restaurant over this five-year period, with visitation unchanged at 31pc.
The 'beef-biased' fast food chains generally fared best, with McDonald's burger rival, Hungry Jack's, easing only slightly from 14pc in 2008 to 13pc last year.
Most other Quick Service Restaurants did not fare so well. Over an average four-week period, visitation has generally declined, with KFC's performance of particular note, falling to 20pc (from 24pc five years earlier).
Subway, seen as a 'healthier' option, remained steady at 17pc; while Red Rooster also remained unchanged at 9pc visitation.
While visits to Domino's Pizza (10pc) in the year to December 2012 was the same as in 2008, this actually represents quite a comeback, as the pizza chain's visitation rate hit a low of 8pc in 2010.
"Despite a declining fast food market over the last five years, McDonald's has beaten the trend and maintained a solid market presence," said Norman Morris, Roy Morgan Research's industry communications director.
"Of course, different Quick Service Restaurants attract very different kinds of customers, and a pen-portrait of a Subway customer would show a very different picture than that of a McDonald's customer," he said.