The world's single largest customer for beef has defied the global economic environment to post strong trading and financial results for its fourth quarter and full trading year ended December 31.
Burger giant McDonald's delivered higher revenues, operating income and earnings per share compared with the prior year, fuelled by broad-based growth across almost all regions.
The company now serves almost 68 million customers worldwide every day.
The result reflected the more defensive spending patterns of consumers around the world during tough economic times, trading down from more expensive restaurant and food service options to a more price-competitive meal option.
Australia is a dominant supplier of beef burger patties and grinding beef for McDonald's restaurants, exporting patties to more than 25 countries where the company has a presence.
During financial reporting yesterday, the company announced plans to open 1300 new restaurants worldwide this year, dominated by Asia and China in particular.
"During 2011, McDonald's continued momentum drove higher profitability and market share gains as we fortified our leadership position around the world," said chief executive officer Jim Skinner.
"The strength of McDonald's results is rooted in our relentless focus on what matters most to our customers. We're enhancing the customer experience – from our menu and service to our value and convenience – while giving more people more reasons to visit McDonald's more often," he said.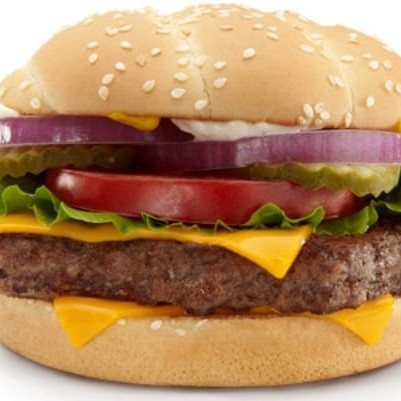 Full year 2011 highlights included:
Global comparable sales increased 5.6pc, with positive comparable sales across all geographic segments for every quarter
Consolidated revenues up 12pc to a record-high of US$27 billion (A$25.7b)
Consolidated operating income increase of 14pc, with the US up 6pc, Europe up 15pc and Asia/Pacific/Middle East/Africa up 27pc.
The Asia/Pacific, Middle East and Africa region (including Australia) posted strong comparable sales for the fourth quarter and year and delivered double-digit operating income growth for both periods, led by stronger results in many markets. Results across the segment were driven by robust value platforms, brand differentiating conveniences and locally-relevant menu options.
As it entered 2012, McDonalds said it was intensifying efforts toward the global priorities that represented its greatest opportunities – optimising and evolving its menu, modernising the customer experience and broadening accessibility to the brand.