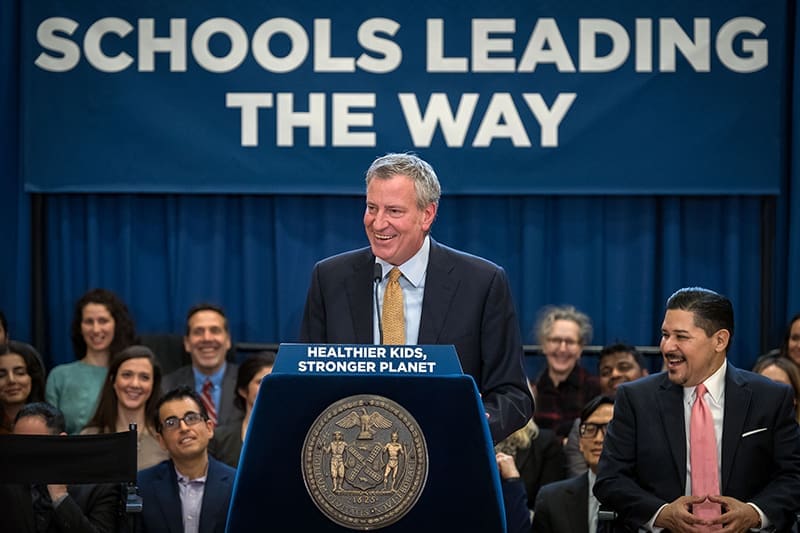 A similar policy was adopted by the public school system in Los Angeles in 2013, but New York has now become the largest school system in the US to embrace the anti-meat campaign.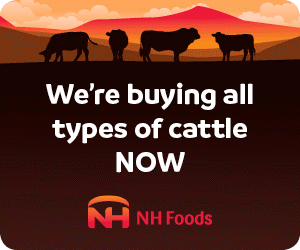 "Cutting back on meat a little will improve New Yorkers' health and reduce greenhouse gas emissionsm," the Mayor said in announcing the move earlier this week.
The program was quietly piloted in 15 schools in Brooklyn last year. The city has now decided to expand it to all public schools in New York from the start of the 2019-2020 school year.
Students would receive "healthy, all-vegetarian breakfast and lunch menus every Monday" the Mayor said.
"Reducing our appetite for meat is one of the single biggest ways individuals can reduce their environmental impact on our planet," said Mark Chambers, Director of the NYC Mayor's Office of Sustainability. "Meatless Mondays will introduce hundreds of thousands of young New Yorkers to the idea that small changes in their diet can create larger changes for their health and the health of our planet."
'Misguided decision base on half-truths'
In response the North American Meat Institute has sent a letter to Mayor de Blasio urging him to reverse the decision, describing it as misguided and based on "a collection of half truths".
In the letter, Meat Institute President and CEO Julie Anna Potts expressed concern over the nutritional consequences the decision will have on New York City students, the misguided fear over meat's impact on the environment and the troubling denial of choice for families that prefer to include meat in their children's diets.
"The science is indisputable: meat is exceptionally nutrient-dense, with essential vitamins and minerals, and it is a source of complete proteins that cannot be matched by plant-based diets," she wrote.
Justifying the Meatless Monday policy by citing environmental concerns was also misplaced, she said.
According to the US Environmental Protection Agency livestock production accounted for 4.2 percent of greenhouse gas emissions (GHG).
"Ironically, the announcement comes out the same day the United States Department of Agriculture's Agricultural Research Service (ARS) published a new report attributing only 3.3 percent of GHGs to cattle production.
"In contrast, that ARS report attributes 56 percent of GHGs to transportation and energy production, prompting the conclusion the city's education system should focus on improving its utilization in those sectors."
Read the full letter here.