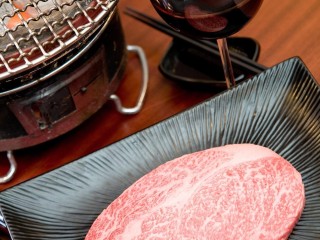 Innovative web-based marketing and communication applications are spreading like wildfire across all sectors of the Australian beef industry, from seedstock to export.
One only has to surf the net for a few minutes to unearth the evidence. An interesting example is a new site launched recently by prominent Brisbane-based Wagyu beef exporter, Peter Cabassi.
His attractively-presented site, www.bestwagyu.com attempts to address a constant challenge faced by Australian consumers looking to purchase a piece of Wagyu beef for home consumption or to enjoy in a restaurant: "Where can I get it?"
BestWagyu.com has significantly strengthened that bridge between buyer and seller, delivering an industry-wide website devoted to sourcing and selecting quality Wagyu beef throughout Australia.
The site acts as a portal, directing consumers to a large number of reputable retailers, restaurants and other food service outlets stocking Wagyu products, as well as providing detailed information about what's on offer.
Commercial customers will use the site to identify and select wholesalers and commercial brands working in the Wagyu segment of the beef industry.
More than 420 industry stakeholders are currently listed on the site, including 120 retail butchers Australia-wide, a dozen prominent Australian Wagyu commercial brands, and a 300 restaurants, steakhouses, hotels, resorts and other food service outlets featuring Wagyu on their menu.
Retail butcher listings are designed not only to identify the brands available at the outlet, but also cuts and marbling range in stock and other information. Similarly, restaurant listings privide descriptions of Wagyu offerings on menus are provided, including brands, marbling score and menu price. Profiles and reviews of restaurants promoting Wagyu on their menus will also feature as the site develops.
Listings for contacts in each State are broken into user-friendly regions, with retail or food service outlets listed alphabetically.
An on-line purchasing facility through Cabassi & Rea is also available, offering Australia-wide door-to-door delivery.
Potential for Asia
While bestwagyu.com is currently focussed on the Australian domestic market, the scope exists to take the concept overseas, into other key Wagyu consuming countries in Asia, North America and elsewhere, Mr Cabassi believes.
"How and where to source Wagyu beef, either for home consumption or in food service has often been an ongoing challenge for Australian consumers," he said.
Consumers could also use the site as an information and education resource to learn more about the product they have just eaten, or plan to purchase.
"I see bestwagyu.com as a valuable tool to communicate the Wagyu message to the consuming public, what we do and why we do it, to help grow the overall size of the Wagyu industry pie," Mr Cabassi said.
The site is also about ensuring that consumers get a consistent and reliable message about Wagyu beef.
"Many consumers today want to know more about the food products they consume. In our case that includes issues like why Wagyu is grainfed for long periods, why it costs more than conventional beef, and its nutritional claims. The site will provide that information, explaining why Wagyu is such a complex business, not unlike the production of a fine wine."
"It takes at least four years to produce the best Wagyu steaks, and fully appreciating the quality of a Wagyu beef brand requires an understanding of the production requirements behind it," Mr Cabassi said.
Cooking methods best suited to different cuts of Wagyu beef will feature on the site, for those consumers preparing it at home.
Wagyu breeders and others involved on the production side of the industry will also find the site of value, offering feedback about how and where their product is being used throughout the food service or retail sectors.
Mr Cabassi is a Wagyu industry pioneer in Australia, having been closely engaged in the global industry for the past 15 years. He founded Kobe Cuisine with prominent lotfeeder Dugald Cameron in 1996. He later managed International Brands for the Australian Agricultural Co for some years before launching his own export and domestic marketing partnership venture, Cabassi & Rea Wagyu.
He also owns Kobe's Gourmet Butchery, a specialist Wagyu retailer in Brisbane's inner East.