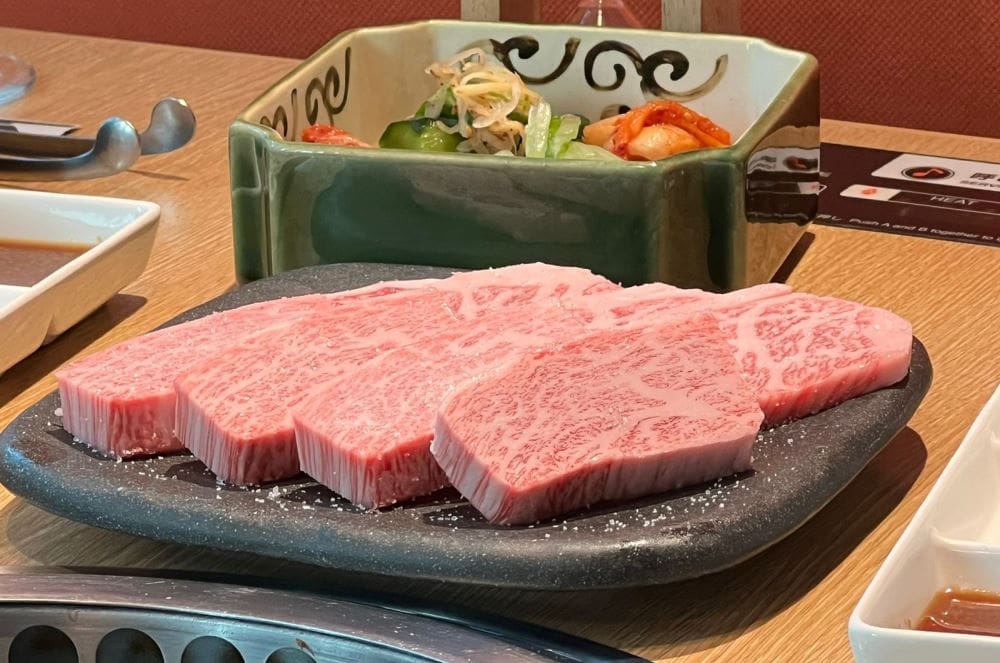 UP to A$600 value differences are being seen in the Japanese wholesale meat market between Wagyu carcases of the same weight and marbling score, but differing only in the fineness or coarseness of marbling they display.
This large price distinction presents another future potential area of genetic selection – and profit – for Australian Wagyu breeders.
The fineness of marbling, as distinct from the sheer quantity of marbling evident in a carcase, is a feature of significant importance in the Japanese Wagyu industry, members of the AWA Japan Wagyu tour heard this week near Obihiro.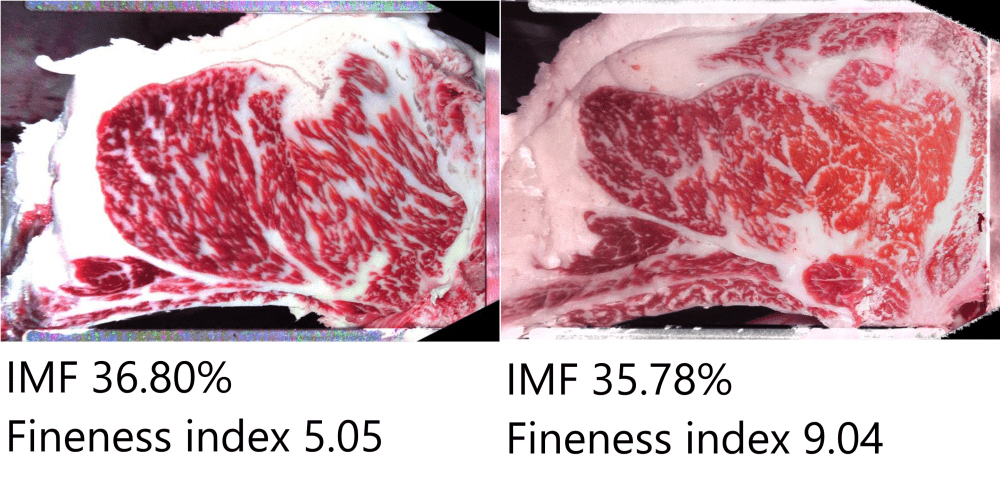 As seen in these images, fine marbling has a web-like appearance, while coarser marbling displays in intra-muscular fat in larger clumps or streaks. The two images here display carcases graded for exactly the same overall marbling score, but expressed in two different fine and coarse forms.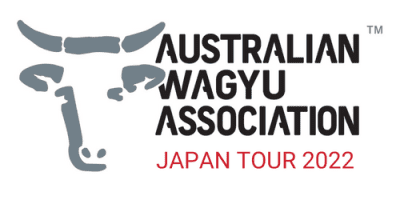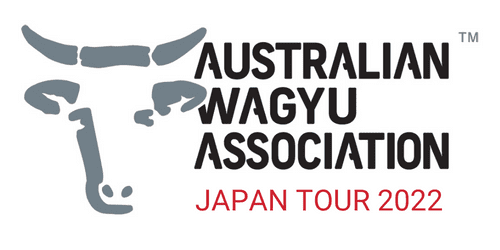 While Japanese manual carcase grading assessment is based on marbling quantity (or abundance) only, the Japanese MIJ vision camera (see today's separate report) can analyse for both marbling quality and quantity.
As part of this work, Professor Keigo Kuchida from Obihiro Veterinary University in Hokkaido this week outlined progress in his development of a New Fineness Index (NFI) to better distinguish marbling fineness in Wagyu carcases.
"For Wagyu breeders – not only those in Japan, but all over the world – marbling fineness is an important trend," he told the Australian tour group.
While marbling fineness is not recognised under Japan Meat Grading Association grading scores, the Japanese meat trade clearly paid more for Wagyu carcases expressing finely-textured marbling.
Prof Kuchida used an example of two carcases, both BMS 8 marbling score and 500kg carcase weight, but one expressing coarser marbling, and the other finer. The market price difference in a Japan carcase auction held in August was between 5-10pc, or in this particular example, worth about A$600.
He warned, however, that while genetic improvement in marbling abundance in Japan since the late 1990s had continued to rise, improvement in fineness of marbling had slowed. He suggested that if BMS marbling continued to advance as it has, average marbling fineness in Japanese Wagyu carcases might decline.
Without the use of the MIJ camera, carcases could not be calculated for the New Fineness Index, Prof Kuchida said.
He suggested that the NFI could become a very important selection criterion for Australian Wagyu breeding programs.
"One day, Australian Wagyu quality may in fact be higher than Japan, because of the interest being shown in marbling fineness in your country. The Australian Wagyu Association is very advanced in this area," he said.
There was more variation in marbling fineness in Wagyu cattle than there was marbling abundance, presenting great opportunity for genetic selection.
"The heritability for fineness is very high," Prof Kuchida said.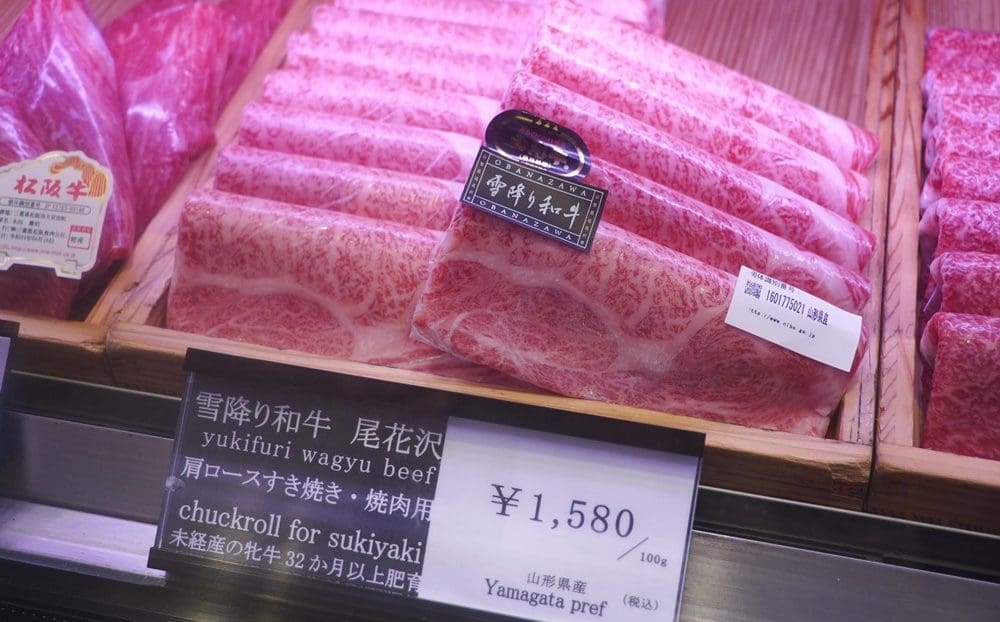 Data collection
The Australian Wagyu Association has had access to the New Fineness Index information for the past 18 months, and now routinely collects data on the trait as part of MIJ imaging work.
"We are rapidly accumulating data and will be evaluating that in our next BreedPlan work," AWA's Matt McDonagh said.
"We're very aware it's a significant contributing trait to Wagyu meat quality and routinely report on marbling fineness in our branded beef competitions," he said.
The widespread uptake of the MIJ objective technology in Australia meant Australia could potentially make significant gains when tools like the New Fineness Index were available.
At this point, there is no clear evidence that Australian Wagyu beef is being exposed to pricing differences recognising fineness of marbling, as is already being seen in Japan.
"But a few years from now, it could become part of pricing structures, rewarding those more finely textured marbled carcases. It's why we need the performance data for selection purposes now," Dr McDonagh said.
Analysis in fatty acid composition
Further discussion during this week's visit to Obihiro University focussed on new research work looking at the prospect of on-rail analysis of fatty acid profiles in Wagyu carcases.
Published scientific data suggests fatty acid composition in Wagyu varies quite widely, and is heavily influenced by genetics, making it reasonably easy to select for animals with higher desirable unsaturated fats like omega 3s.
The Australian Wagyu industry has three near-infra-red spectrometer (NIRS) devices on order. NIR technology is used widely in a range of agricultural commodities, measuring the reflectance pattern spectrum – one of which relates to the bonding in fatty acids found in beef.
A single-bonded or saturated fatty acid has a different NIR signature than an unsaturated sample.
The Japanese Wagyu industry is already moving towards fatty acid assessment, measuring the ratio of saturated to unsaturated fats in the carcase at a location near the rib-eye. The technology is already in use in 20 Japanese Wagyu beef processing facilities – primarily for genetic improvement (the softer the Wagyu fat, the more valuable it is).
It appears there are not yet any Wagyu product claims being made along the lines of "This sample of Wagyu has particularly high unsaturated fat content," but the possibility is there at some time in the future.
Fatty acid composition at some time is also likely to become a trait that the Australian Wagyu industry includes in genetic analysis.
"Along with carcase yield, it will be one of the next big targets for genetic analysis in our Wagyu," AWA's Matt McDonagh said during yesterday's tour.
"Yield has been a consistent driver in Japanese Wagyu genetic improvement for decades, and we haven't focussed on it yet. But the Australian industry now has the critical mass to obtain enormous volumes of data that will allow us to improve our genetics in areas like yield and fatty acid profiles very quickly," he said.
See today's second tour item on the uptake of the Meat Image Japan objective carcase assessment camera