Next Tuesday, October 4, 2022, is shaping as the make or break day for Cattle Australia.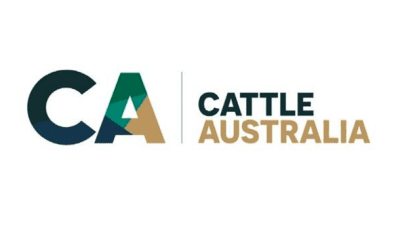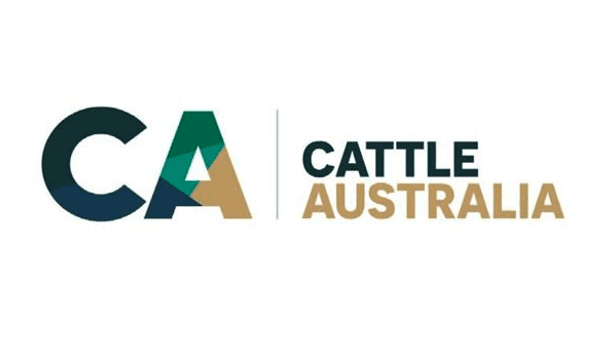 At 11am, two groups of Cattle Council of Australia members will vote in a special general meeting on the recently released constitution of Cattle Australia.
One group comprises the eight State Farming Organisations, which are the founding members of Cattle Council of Australia.
The second group is the approximately 1400 grassfed cattle producers who have signed up to be independent direct members of Cattle Council of Australia.
A minimum of 75 percent support will be needed in both votes for the Cattle Australia proposal to proceed.
If that threshold is reached, Cattle Council of Australia will be wound up as the peak industry council for grassfed cattle producers at its 2022 annual general meeting in November.
If the vote passes, a nomination and an election process for candidates to form the inaugural board of Cattle Australia, which will replace Cattle Council of Australia at its AGM in November, would immediately commence.
Those eligible to stand for Cattle Australia board seats, and to vote on candidates for the board, will be cattle producers who have paid the grassfed cattle transaction levy within the previous 24 months, and who have signed up to be members of Cattle Australia.
Membership is currently free for grassfed levy payers in the first year. It is a likely a membership fee will be introduced in future years, according to details on the Cattle Australia website.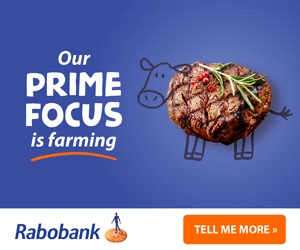 75 percent is a high bar for the proposed restructure to clear.
In effect it would take just three of the eight State Farm Organisations to vote against it for the Cattle Australia proposal to fail.
That in itself seems unlikely because six of the eight SFOs have just released a statement this afternoon saying they will support the proposal – see full media statement at bottom of this article.
The proposal would still require the support of 75pc of the independent direct members of Cattle Council who register to vote to succeed.
And what will happen if the required 75pc support is not achieved?
There is no clearly defined "Plan B" for the restructure process as it currently stands, it seems.
The immediate outcome would be a continuation of the status quo – Cattle Council would continue in its current form as the Peak Industry Council, with State Farm Organisations continuing to appoint one representative each to the board, and individual direct members voting to elect a northern and southern independent board director.
Cattle producer groups that have been involved in the restructure process for the past year – and some for more than a decade prior to that – would likely continue to push for their preferred plans for the grassfed cattle industry restructure.
They would need to be able to secure the political will and resourcing to continue that process.
Whether the political will that drove the process to this point still exists, should next week's Cattle Australia vote fail, remains a key unknown.
Much of the momentum that drove the latest restructure process came from Nationals Leader David Littleproud, in his final year as Federal Agriculture Minister.
That included resourcing the restructure process with $500,000 in Government funding.
In contrast the grassfed restructure process has not attracted much in the way of comment or obvious interest from the Albanese Labor Government since it came to power earlier this year.
That is not to say an ongoing restructure proposal would not be considered by Federal Agriculture Minister Murray Watt, but there has not been the same level of interest shown in this restructure process by the new Government to date compared to the previous government.
At this point, as far as Beef Central is aware, there are no further funding commitments from any party to rework the current constitution or develop an alternative, should next Tuesday's vote not pass.
Where to next for the long running restructure process may be clearer – or possibly even less so – after Tuesday.
The Cattle Australia draft constitution can be viewed at: https://bit.ly/3DfYWSS
MEDIA RELASE – 29 Sep 2022:
Time for change: Founding Members encourage vote 'for' the transition to Cattle Australia
Cattle Council of Australia (CCA) Founding Members, Livestock SA, Northern Territory Cattlemen's Association, Victorian Farmers Federation, AgForce, Tasmanian Farmers and Graziers Association and WA Farmers Federation stand side-by-side with CCA in their endeavour to revitalise the peak industry body representing the interests of grass-fed cattle producers and encourage members of CCA to vote in favour of Cattle Australia at Tuesday's Special General Meeting.
After years of debate, now is the time for action to ensure that Australia's largest agricultural sector is given the powerful voice it deserves. The democratic governance structure within the Cattle Australia Constitution will deliver this voice.
"Cattle Australia will take the good from Cattle Council and build on those strengths. We will get this right, for the good of our industry today and into the future," said Livestock SA President, Joe Keynes.
"This is the best opportunity for meaningful reform that I've seen in my working life. Cattle Australia provides a unified, visible, and influential voice focused on delivering clear leadership and direction for the industry," said AgForce Cattle Board President, Will Wilson.
"The key difference with the new governance structure, is that Cattle Australia will be driven by a Board chosen by the very people it represents – grass-fed cattle producers," said Victorian Farmers Federation Livestock President, Steven Harrison.
"All the pieces are in place to create a significantly more powerful representative body, with the interests of beef producers at its core," said Northern Territory Cattlemen's Association President, David Connolly.
"Now is the time for the sector to unite and put their faith in the cattle producers of Australia to elect a Board that will give the sector the representation it deserves," said Tasmanian Farmers and Graziers Association CEO Hugh Christie.
"The new Constitution gives Cattle Australia a fresh start and now is the time for producers and industry to get behind the new organisation," said WA Farmers Federation CEO, Trevor Whittington.
"It's time for our industry to unite with collective goodwill and trust by endorsing the proposed Cattle Australia Constitution," said CCA President, Lloyd Hick.
The Cattle Australia constitution will be reviewed after two years, to ensure it is fit for purpose and functioning as intended.
The Special General Meeting will be held on 4 October 2022 at 11 am (AEDT) where Cattle Council Members will be asked to endorse the new Constitution for Cattle Australia.