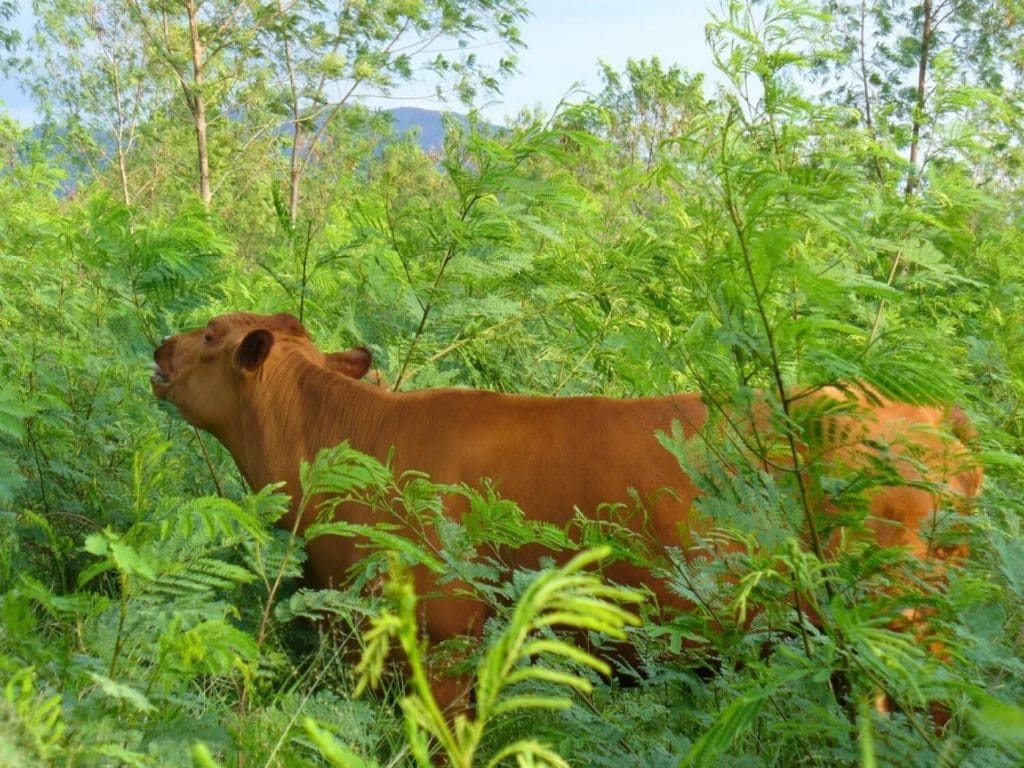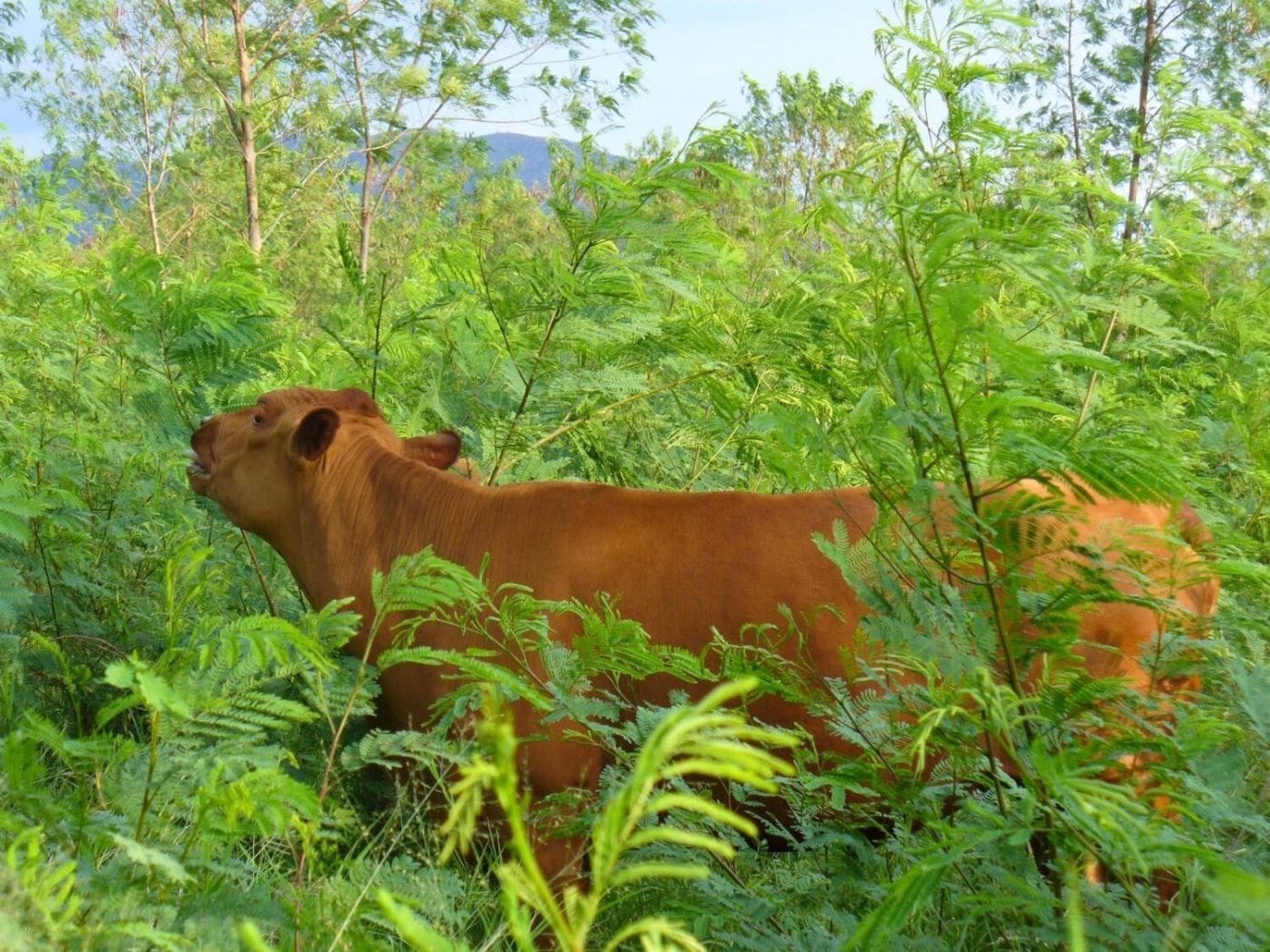 PRACTICAL knowledge gained from three decades of research and experience on how to grow and graze leucaena will be shared by world leading scientists, researchers and producers at a major international conference to run from October 29 to November 3.
The International Leucaena Conference 2018 will include a 2.5-day conference and producer forum at the University of Queensland in Brisbane, and a 3-day property tour program visiting several successful Leucaena grazing operations (producers interested in attending can view the website and register for the tour and/or conference here)
The last dedicated international conference to focus on leucaena was held in Vietnam in 1997.
Plantations of the tree legume forage crop are becoming increasingly common in tropical and subtropical cattle producing regions, providing a high protein feed source that has been proven to boost liveweight gain both per animal and per hectare, compared to grass-only pastures.
Leucaena's other multipurpose uses include land regeneration, carbon sequestration and methane reduction, and as woody biomass for paper pulp and energy generation.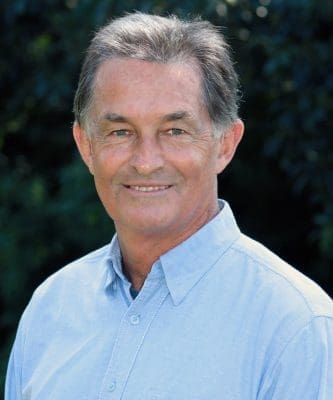 UQ School of Agriculture and Food Sciences researcher Associate Professor Max Shelton said over the past three decades, scientists and producers have greatly increased their knowledge of growing and grazing leucaena.
The International Leucaena Conference will bring together the most experienced scientists, extension workers, and producers to share their improved knowledge on the latest varieties, recommended management practices, and feeding systems.
Assoc Prof Shelton said the event is designed to focus but on the practical aspects of using leucaena to lift livestock productivity and profitability for producers.
"The objective of the tour and conference is to highlight the practical and relevant," he said.
"We want it to be an interpretation of the best scientific evidence from the best R&D for the benefit of extension workers and producers.
"We have a lot of speakers from Australia and overseas and we want them to focus on the practical aspects of feeding leucaena, what results they've got, what markets they target, what profitability they have achieved, what successes and failures they have had, and where to next."
The conference will be divided into sessions with topics including:
an overview of leucaena, varieties currently available
how to manage leucaena plantations
how to manage animals on leucaena
alternative uses of leucaena
environment implications of leucaena (including carbon sequestration, methane reduction, soil quality improvement,  biodiversity and animal welfare, and weed leucaena and its control)
economics of cattle fattening from leucaena
case studies of leucaena feeding systems in Australia, Indonesia, Colombia, Mexico, and elsewhere
bioenergy and
priorities and future activities.
One entire session to be facilitated by Joe Rolfe of QDAF will focus on the experiences of six producers who use leucaena for high value beef production.
The leucaena opportunity "is huge"
Assoc Prof Shelton said leucaena is set to play a critical role in helping the northern Australian cattle industry to achieve its potential.
"The beef industry in northern Australia has a comparative advantage that it is grassfed, it is natural, but it can't rely on native pastures alone," he said.
"It has to be high quality improved pastures in order to achieve the meat quality that consumers expect from Australian producers".
"QDAF in Central Queensland have just demonstrated that leucaena is the most profitable high value pasture option, and then in North Queensland you have those basaltic uplands which are high in phosphorous and perfect for growing leucaena, so the opportunity and the potential is huge."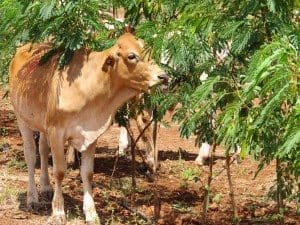 While research is demonstrating the potential benefits of leucaena as a greenhouse gas, he said the concerns about the potential of leucaena to become a weed if not properly controlled could not be ignored. This issue will also be addressed at the conference highlighting the Code of practice developed by the leucaena network.
Through Meat & Livestock Australia the industry is investing in the development of a sterile leucaena variety to address this problem, with work progressing at both the WA Department of Agriculture and the University of Queensland.
A session at ILC2018 will focus on the potential of a sterile variety for northern Australia.
The conference will also include updates on the rollout of the new psyllid-resistant leucaena variety 'Redlands', developed to help producers to establish and benefit from leucaena in wetter coastal and monsoonal areas of northern Australia where psyllids have traditionally prevented successful establishment of the forage legume.
The ILC2018 program has been strongly supported by MLA, ACIAR and the University of Hawaii.
To view the conference website click here