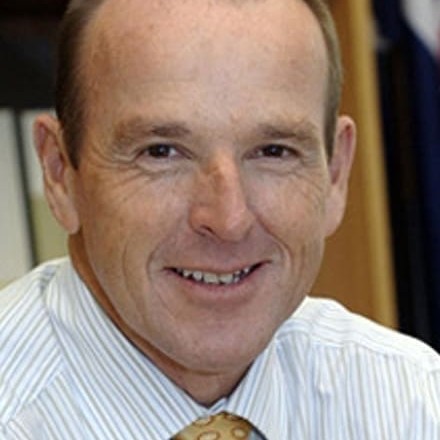 Agriculture minister Joe Ludwig met with a delegation of industry stakeholders from the Australian Meat Producers Group in Canberra on Tuesday, in one of the first of many engagements over potential red meat industry organisational restructure.
The Canberra meeting followed an all-day gathering of stakeholders associated with AMPG in Brisbane on Friday, also attended by senior elected and executive personnel from Cattle Council of Australia.
AMPG spokesman Norman Hunt said both the visit to Canberra and the round-table meeting held last week had been 'very productive', and he described as 'very encouraging' that the process was0 showing increasing commonality of thought.
"The key message from Tuesday's meeting with Minister Ludwig was that he understands the issues that the industry is facing, but really it is a matter for industry to devise and widely support a working solution," Mr Hunt said.
"For any individuals or stakeholder groups – CCA, AMPG, state producer organisations or others – wanting to put change in place, the message back from the minister is that we have to come together in a fairly broad church to get it across the line."
Any model that attracts significant disfavour from any significant interests would probably not get up, he suggested.
"But the great thing that came from last Thursday's meeting involving CCA, AMPG and others was that dialogue has been established and we will continue to talk in coming months."
The Northern Pastoral Group, a low-key body representing the interests of large northern corporate and private beef producers, has been presented with a draft outline of the AMPG plan, including merging CCA with MLA.
There was an expectation, at least, that CCA would seek feedback on AMPG's model during its upcoming 'roadshow' meetings around the nation, canvassing grassroots opinion about the best way forward.
Mr Hunt said there was broad agreement among all stakeholders at the Brisbane meeting in terms of the steps that needed to be taken to review the current industry structures, re-examine what needs to be done by Government, and what functions the industry needs to do collectively.
The AMPG restructure model in its current form goes much further than the discussion paper currently being circulated by CCA, considering a much broader organisational, levy and voting restructure.
He said there was 'perhaps not complete, but broad agreement' between AMPG and CCA representatives over the major issues that industry needed to address. One of those, which was becoming more apparent as time went on, was the policy-divide between policy-setting and policy-delivery under the current industry structure.
Funding of the industry peak council was also broadly discussed. It was becoming apparent that a similar problem occurred across all those commodity peak councils based on state farm organisations, and the state organisations themselves were having funding problems because of declining membership.
Also discussed was the confusion evident within government ranks over lines of responsibility in industry representation within the current red meat industry structure.
"The sense of disenfranchisement among some grassroots industry members, and particularly smaller ones, under the current system was also raised," Mr Hunt said. This was manifested in low levels of voter uptake in registering to vote for MLA Annual Meetings, he suggested.
In terms of voting structure, AMPG's model, based loosely on the workings of the Australian Meat Processors Corporation, advocates a two-tiered voting register based on levies, and one-man, one vote. That way, smaller producers got the opportunity to have representation that they might not otherwise get under a straight levy-based structure.
Members of the AMPC in attendance at the recent AMPG Brisbane meeting confirmed that the model worked well in practise, and delivered the desired outcomes for smaller processors in terms of a sense of 'ownership' of the peak council.
While it is understood that Minister Ludwig did not pass comment on AMPC's model specifically, he was receptive to the alternate models being espoused, and clearly understood the structural and funding issues that the red meat industry was facing, Mr Hunt said.
"We discussed with him the pork industry model, combining separate statutory marketing and R&D bodies and a peak council into one entity, all under one roof through APL," he said.
"The pork industry is happy with it – it delivers a lot of synergies and eliminates the divide between policy-setting and delivery, or in representation to the Government. Again, Minister Ludwig confirmed that it was effective, and efficient, unlike the situation he finds with the cattle industry, where the government often does not know who to talk to."
The AMPG's model, while far from duplication of the pork structure, adopts some of the principles, especially in the area of being under 'one roof', solving some of the problems including the dysfunctional divide, the funding issues and clearer lines of responsibility with government.
It also solved the problem of smaller stakeholders feeling disenfranchised, and therefore not engaging in the process, Mr Hunt said.
He said AMPG felt that the current CCA industry restructure discussion paper, while far from a completed document, endeavoured to deal with the funding issue, but might have problems being accepted in Government circles because of questions over compliance with the levy in principle guidelines.
"Even if it does, it only addresses one of the key issues – it does not extend into the divide between policy setting and delivery issue, or others."
Over coming weeks, there will be wide consultation led by CCA, but also involving AMPG, to try to engage with widest sections of industry as possible. That process will start at a Northern Pastoral Group meeting planned for Brisbane on Friday.