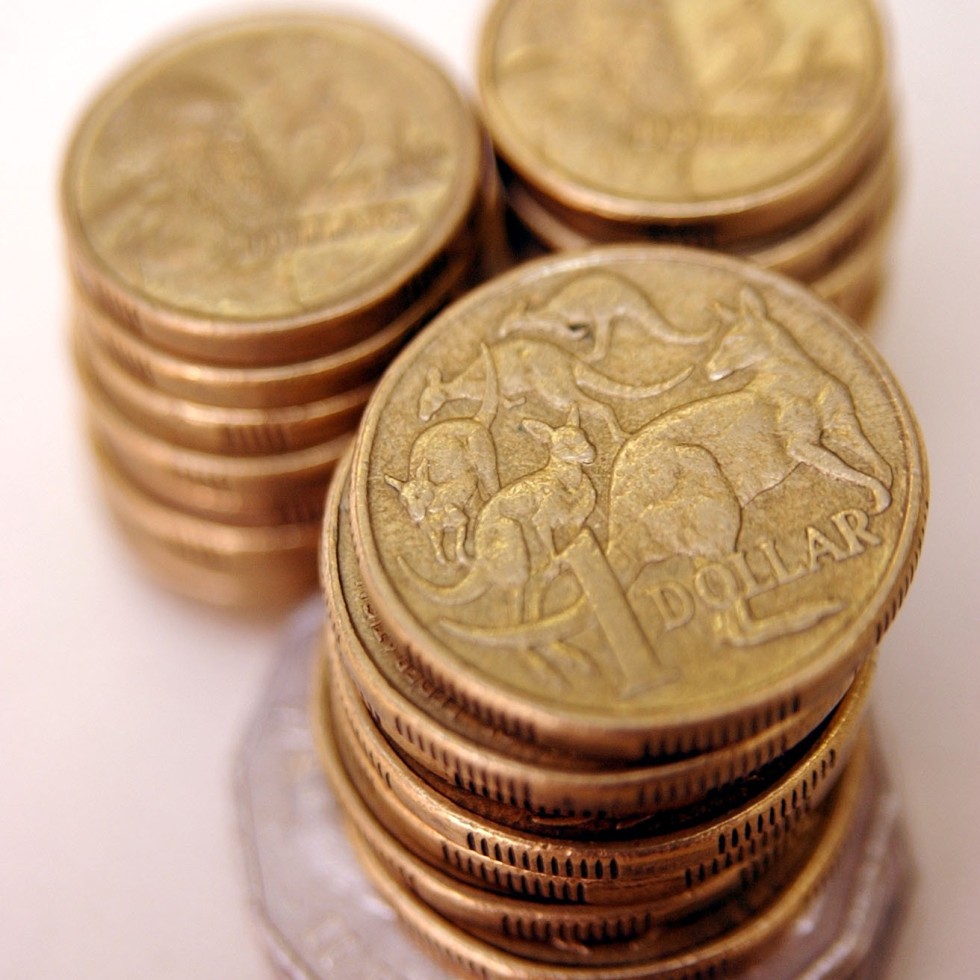 The recent lower level of the Australian dollar was one reason put forward by analysts for the Reserve Bank of Australia's decision yesterday to leave interest rates unchanged, at a record low official cash rate of 2.75 percent.
Others included recent falls in Australian business investment and declining consumer confidence.
"The RBA has kept its easing bias but appears to be quite comfortable with current policy settings," National Australia Bank's chief markets economist, Robert Henderson said.
"It sees reasonable prospects for a pick-up in global growth ahead, and locally, expects that the easing in policy so far will continue to boost growth prospects over time," he said.
"In our view, the dip in the currency has taken the pressure off the RBA to cut further, at least for the time-being."
NAB's currency strategists see downside risk for the currency ahead, but also note that the low so far of US95.38c on May 29 was below the bank's fair value estimate for the currency, which has been fluctuating in a range from US96-98c over the past week or so.
"If the currency steadies around current levels (US97.3c yesterday), our view of one more late-cycle rate cut still has some legs," Mr Henderson said.
"This is because the currency remains high and the unemployment rate under these financial conditions is likely to trend up towards 6pc as the year progresses."
On the exchange rate, the RBA said that it had depreciated since its last board meeting, but remained high, considering the decline in export prices that had taken place over the past 18 months.
"This seems to be a green light for the market to take the currency lower," Mr Henderson said.
The RBA yesterday said the outlook for global growth in the US, China, Japan and the Eurozone showed reasonable prospects of a pick-up next year. Conversely, the report said the local economy was "running a bit below trend", and looked unlikely to change in the near-term.
"Our view that there is one more rate cut ahead is now looking close to a line-ball call. The RBA still sees the currency as high, relative to commodity prices but weak data surprises on the downside will be needed to induce another cut in interest rates. Conversely, stronger data could mean no further cuts eventuate," Mr Henderson said.
The market was already pricing higher interest rates ahead for the next three to five years, and fixed rate lending rates are rising as a result.
The A$ rose by US 0.1c yesterday following the RBA announcement.