CATTLE industry stakeholders impacted by the 2011 Indonesian live export market suspension have a little over a month to decide whether they wish to apply for compensation under the class action claim.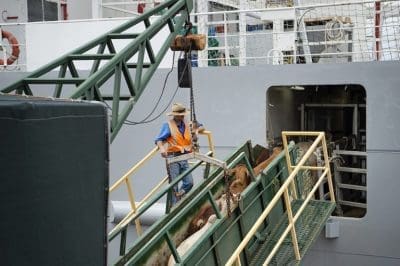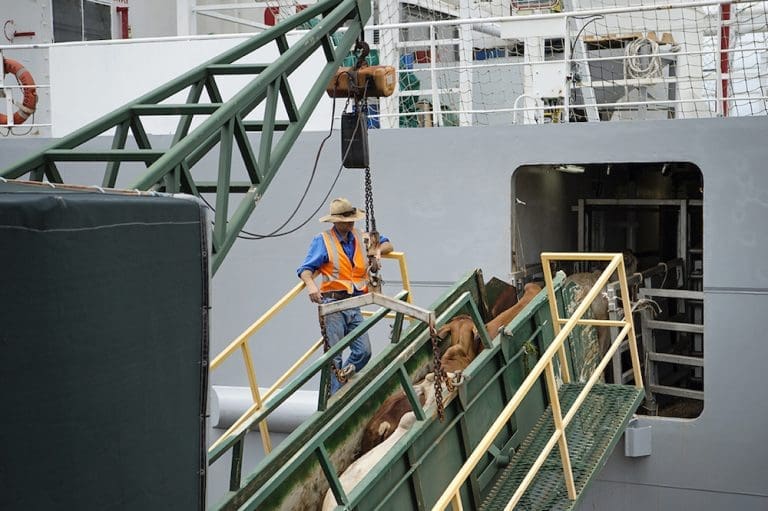 Class action facilitator Tracey Hayes told Beef Central that for people affected by the live export ban who were not currently part of the class action still had the opportunity to join the compensation process.
Stakeholders have until 17 November to apply to join the class action group. Beef Central understands that phones have been 'running off the hook' since the application process was launched late last week.
Inquiries have been field from across the Northern Territory, northern regions of Queensland and northern parts of Western Australia, Beef Central was told.
Unless they opted out earlier, stakeholders who fall into one of the three categories (cattle producers exposed to the norther live export industry, live exporters themselves, and service providers – see detailed description at base of page), may be eligible for compensation for losses after the 2011 Indonesian market closure.
"Now is the time to step forward and register interest in participating," Ms Hayes told Beef Central.
It was important that industry stakeholders not simply 'assume' that they may not be eligible.
"It's best to check first if people are uncertain," she said.
Ms Hayes agreed with Beef Central's assessment that the third category 'service providers,' was very open-ended.
"If you derive part of your income by provision of a service somewhere along the live export supply chain – stock and station agents, livestock transporters, helicopter mustering operators, for example – then we would strongly encourage making an application of their business was impacted," she said
Ms Hayes said there would inevitably be some 'grey areas' in terms of eligibility that would need to be tested, based on evidence.
One of the areas the class action group had been seeking clarification on was the Class Action Litigation Funding (CALF) legislation that the Commonwealth had been working on this year. That legislation was designed to address some of the litigation funding issues, where in some cases legal fees as high as 40-50pc could be charged for class actions. Regulations were amended to try to address that issue.
The live export industry class action got caught up on that Federal legislation change on the matter, which came into effect on 22 August.
While the live export class action was in place prior to that date, there was a risk that any stakeholders joining the action after that date potentially could have been picked up by the regulatory change. In effect this meant that the Australian Farmers Fighting Fund, the non-profit charity which funded the class action, could potentially have been forced to obtain an Australian financial services license to qualify – an expensive, lengthy and unnecessary move.
It had now been established by the Federal Court judiciary that, because an existing arrangement was in place, that step will not be necessary, Ms Hayes  said.
"We were concerned that effectively, there could be two class actions going on – one for those who were part of the arrangement prior to August 22, and one for those who joined after that date. Potentially, our funding body and the arrangements we had in place would not have worked for those who joined after 22 August."
The fact that that matter has now been resolved through court orders has added some momentum to the process, leading to this week's call to action (see MinterEllison ad published on Beef Central, running on behalf of the class action here).
"Following the recent important clarifications, stakeholders now have some certainty around what the process is going to look like from here, and the funding arrangements," Ms Hayes said.
She said that given the sheer number of case claims likely to be processed, it was now hoped that a 'lean and agile' compensation review model would be established to 'get the compensation out the door, rather than drifting on.'
"It's really important that we do that, to avoid further delays, but there is a body of work to be done yet – that's for sure," Ms Hayes said.
The specific wording in this week's Federal Court notice over eligibility says the following:
You are a Group Member if: (a) on or around 7 June 2011, you derived financial benefit from: (i) producing cattle in Australia which were sold for live export to the Republic of Indonesia ('Producers'); (ii) exporting cattle from Australia to the Republic of Indonesia ('Exporters'); or (iii) providing transport services, mustering services, feed, agistment and/or other incidental services to Producers and/or Exporters ('Service Providers'); (b) you suffered loss and or financial harm or damage as a result of the Export Control (Export of Live-stock to the Republic of Indonesia); and (c) you did not opt out of the proceedings.
Click here to access Minter Ellison's Federal Court advice notice to prospective claimants
Stakeholders who are unsure whether they may be eligible as a Class Action Group Member can contact solicitor Andrew Gill on (02) 6225 3347 or email livetradeclassaction@minterellison.com and/or seek their own legal advice without delay. There is no cost in contacting Mr Gill in order to make an initial inquiry of this kind.