Australian livestock finance company Agrifunder is operating under new management and hiring for key positions, following the resolution of an issue that saw the holding company under which it operates placed into administration earlier this year.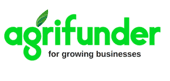 Incoming Executive Chair and acting CEO Dale Champion told Beef Central this week that the business has not been affected by the administration process, which he said involved a disagreement between shareholders at the holding company level.
That dispute has now been resolved and the administration process has ended, he said, with founder Damian Burgi moving on from the business.
Mr Champion said major shareholders had demonstrated their commitment to the business by making additional capital available to Agrifunder to facilitate additional strategic objectives being instigated.
"It is business as usual with expansion and growth primary to the future strategy of the enterprise," Mr Champion said.
"Agrifunder has ample funding available and many of our existing and growing customer base is using the present market conditions to identify and take advantage of opportunities as they arise."
Mr Champion and Matt Adams have joined Agrifunder following the Administration process, taking on the roles of Chairman / acting CEO and acting CFO respectively.
He said identifying successors for the CEO and the CFO / Commercial Director roles will be a priority over coming months, as is the recruitment of additional team members.  (New roles at Agrifunder for Account Managers and Agricultural Analysts have just been posted on AgJobs Central.)
"We have commenced a recruitment program for account managers and analysts across the eastern seaboard.  Additional credit team capability is also on the agenda as we position the business for growth across both existing and new products now under development."