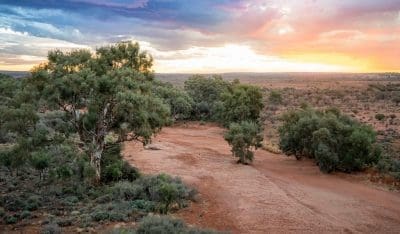 THE Federal Government has today entered a bill to create a new environmental market where landholders can be paid for increasing biodiversity.
Minister for Agriculture and Northern Australia David Littleproud said the bill was giving producers an opportunity to make money off less productive land. A move which has been welcome by the National Farmers Federation.
"This Bill will allow farmers to use less productive agricultural land to improve biodiversity and provides a robust national legal framework to back it up," Mr Littleproud said.
"We're making sure there are clear definitions in place on what eligible projects are, through biodiversity protocols, which will enable farmers to be rewarded for their land stewardship.
"The Bill will create a biodiversity certificate, which will be tradeable. This will mean biodiversity outcomes can be purchased, transferred, claimed, or used."
Mr Littleproud said the new biodiversity stewardship will be back up will be managed in a similar fashion to the already functioning carbon market.
"We'll establish a single public register for the market. This will enable tracking of certificates, provide evidence for claims made by buyers and, over time, provide information to inform the market," he said.
"We'll have an independent expert advisory committee, who will be there to provide expert advice on biodiversity protocols."
Producers urged to seek professional advice
PhD student and consultant Michael Wellington has been following the biodiversity stewardship through its development. He said while the bill entering parliament was welcomed, it was not likely to create a large amount of income.
"It is likely to be particularly relevant those whose land supports sensitive ecosystems or species," Mr Wellington said.
"At this stage, income generated from biodiversity credits is likely to be peripheral to income from staple agricultural activities. Though I envisage the market will mature as demand for environmental credits continues to grow."
Mr Wellington said producers looking to enter the prospective biodiversity stewardship should seek professional advice.
"Producers should pay particular attention to the risk of failing to deliver and seek independent information on the likelihood of achieving any environmental deliverables," he said.
"A grain producer who enters a contract to supply a certain amount of wheat does so with a comprehensive understanding of their capacity to deliver it. It should be the same when entering into environmental markets."
NFF welcomes biodiversity stewardship
The National Farmers Federation has welcomed the new bill, describing it as an important step in valuing the contribution agriculture makes to the environment.
NFF president Fiona Simson said the bill was likely to help producers with important decisions about land management.
"It gives farmers another string to their bow," Ms Simson said. "Each season, farmers make choices about crop plantings and livestock numbers. The opportunity to trade their biodiversity values provides a further and longer-term choice that they can draw upon when it suits their farm business.
"The NFF's 2030 Roadmap includes a goal for, by 2030, 5% of farmers income to come from ecosystem services payments."
Ms Simson said it was also likely to help producers in areas where agriculture is a marginal industry.
NFF President Fiona Simson said the NFF supported the Bill as an important next step in valuing the contribution agriculture makes to the environment.
"Everyday Australian farmers manage more than half of the nation's landmass, on behalf of all Australians," she said.
"Importantly the Bill focuses on valuing biodiversity on land that is sub-optimal for food and fibre production."