National Farmers Federation president Jock Laurie will stand for National Party pre-selection for the NSW State Parliament seat of Northern Tablelands, following his resignation from his NFF role today.
Richard Torbay, the sitting Nationals member for the safe seat of Northern Tablelands, was earlier pre-selected as the Nationals candidate for the federal seat of New England for the 2013 election.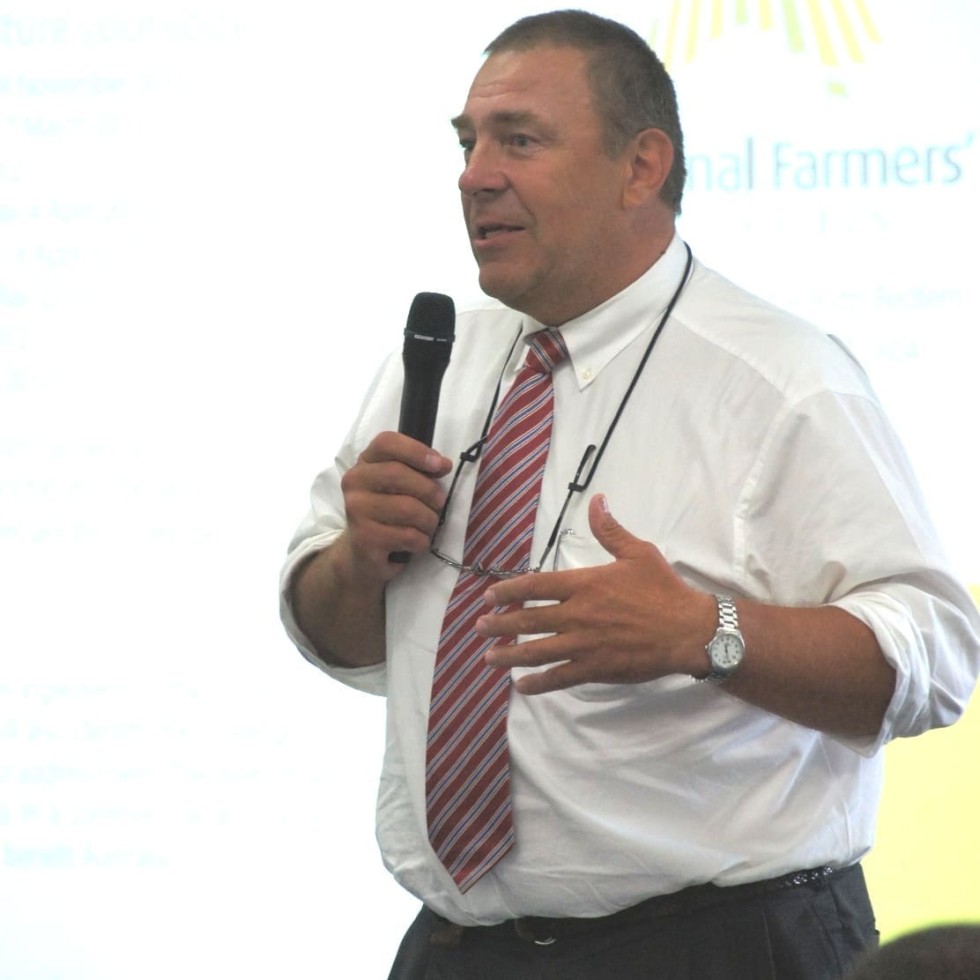 However in a surprise move last month, the Nationals cancelled Torbay's pre-selection and asked him to resign from the Party. The following morning he also resigned his Northern Tablelands seat in the NSW Parliament, paving the way for Mr Laurie's bid for pre-selection.
The announcement ends earlier speculation that Mr Laurie might stand for the Federal seat of New England in the September Federal election.
Mr Laurie, a grazier from Walcha in the NSW New England, was elected as NFF's tenth president in November 2010, and will leave a legacy as an effective, articulate and forthright advocate for the farming sector in Canberra.
From today, the role of NFF president will be filled by vice-president Duncan Fraser, who, under NFF's constitution, becomes president until the next election is held at the NFF members' council AGM in November.
Mr Fraser, who has served as vice-president since November 2010, owns and operates a wool, sheepmeat, rice and wheat property with his family near Hay in the western Riverina district of NSW.
In a press release issued this afternoon, Mr Fraser paid tribute to Mr Laurie for his outstanding service as NFF president.
"Jock has advocated tirelessly for the advancement of Australian farmers over his two and a half years in the chair, presiding over a period of major challenges – and opportunities – for the agricultural sector," Mr Fraser said.
"He has walked the halls of Federal Parliament on the major issues facing the agricultural sector during this time – everything from the carbon tax to the Murray-Darling Basin Plan, foreign investment, livestock exports, trade and drought, among many other issues – achieving respect from the nation's Parliamentarians and achieving key outcomes for farmers across the country in the process."
"Under Jock's leadership, NFF has continued to raise its profile, cementing its position as the peak agricultural representative body. The attendance of the Prime Minister and the Opposition Leader at last year's NFF National Congress is testament to this," Mr Fraser said.
"He has been a driving force for pushing the Australian agricultural sector forward, presiding over the development of the NFF-led, industry-developed Blueprint for Australian Agriculture."
"On behalf of the NFF Board, staff, members and the farmers of Australia, we wish Jock well with his future endeavours. I will strive to continue the great work he, and his predecessors, have done as head of the NFF," Mr Fraser said.