FARMERS for Climate Action is calling on the Federal Government to develop a coherent policy framework underpinned by appropriate RD&A investment to curb greenhouse gas emissions following the release of a new report.
According to the National Greenhouse Gas Inventory update for December 2018, Australia's emissions rose to a record high of 557.7mt (excluding land use data), up 0.6 percent from 2017.
Agriculture and electricity emissions fell, but not enough to offset transport and LNG emissions increases.
Farmers for Climate Action CEO Verity Morgan-Schmidt said farmers were increasingly concerned that the Federal Government was still failing to take action on the single biggest issue threatening the Australian agricultural sector.
"As the country grapples with drought, water shortages and the aftermath of the hottest summer on record, it's abundantly clear. Acting on climate change is not a nice-to-have or optional extra. It's a strategic and productivity necessity if we want to keep producing food and fibre for the world.
"Farmers around Australia are sending a clear message, Federal Government politicians, particularly those representing rural Australia, have an economic and moral imperative to act.
"At a state level, Queensland is hosting Climate Week and the Victorian Nationals has pledged to support farmers (among others) to adapt to climate change.
"We welcome this acceptance of science and applaud this sub-national leadership, but we also desperately need the Federal government to recognise that it's greenhouse gas emissions that are behind climate change."
Farmers for Climate Action Chair and Bowna beef producer Lucinda Corrigan said her farm and community was dependent on a safe climate.
"Having just been re-elected, the Coalition Government now has an obligation to follow the lead of farmers and rise to the challenge of climate change.
"Like most Australian farmers, I'm already feeling the impact of climate change on my farm in the form of more frequent extreme weather events. We're adapting, but our ability to adapt has limits. We have no more time to waste," Ms Corrigan said.
"It is clear that the community has moved ahead of the politics in this country. The losses from climate change are higher than the cost of action."
Farmers for Climate Action is a movement of farmers, agricultural leaders and rural Australians working to ensure that farmers, who are on the frontlines of climate change, are part of its solution.
Asked what steps it believed the Federal Government needs to take the address increasing emissions, FCA provided the following response: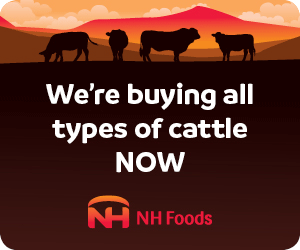 "First, we require a clear and coherent policy designed to deliver a rapid and orderly transition to clean energy within the domestic economy. Over recent years, the economics of energy have dramatically shifted to create a situation where solar and wind energy underpinned by firming technologies is now the
cheapest form of new build energy
. Despite the economics, the policy environment continues to be plagued by politics.
"Second, the Federal Government has thus far failed to address the rising emissions in the transport sector (approx 18 percent of our total emissions) – with Australia now lagging many years behind the rest of the world when it comes to vehicle emissions standards. Instead of embracing an incentive and regulatory framework to foster innovation and deliver certainty for the market, the lack of coherent policy (and recent election fuelled fear-mongering) in this space has left Australia's transport emissions continuing to rise.
"Third, one of the drivers for the increasing emissions trajectory is our LNG exports. At present, we lack a policy and regulatory framework to adequately address emissions in this sector.
"Finally, we come to agriculture – one of the few sectors delivering a decrease in emissions. This reflects the seasonal conditions (ag emissions almost invariably decrease during times of drought), and to some extent – the positive progress towards decoupling agricultural productivity from emissions through industry led initiatives (ie MLA's CN30 & the Beef Sustainability Framework).
"At present, Agriculture's reduction in emissions demonstrates an industry that is both bearing the brunt of a changing climate and to some extent 'carrying the can' for the broader economy. It's worth noting that the longer we delay economy wide emissions reduction (ie transport, electricity, stationery energy etc), the higher the risk of a greater burden being passed on to agriculture.
"Farmers for Climate Action strongly believes that the implementation of a coherent policy framework underpinned by the appropriate RD&A investment is key to empowering the agricultural sector to continue to proactively manage risk and deliver both climate adaptation and mitigation. That's why we're calling for a national strategy for climate change and agriculture, and a robust agriculture focused climate research, development and adoption program to support agricultural productivity and increased engagement in carbon markets (and potentially natural capital markets in coming years)."
Source: Farmers for Climate Action