Investors backing lab-grown meat are facing a  "billion-dollar crash course with reality", an exhaustive report produced from within the alt-protein sector suggests.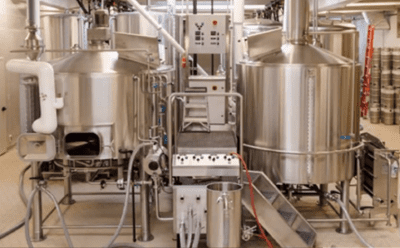 An indepth article by a US based investigative journalist has drawn the curtain back on how groups promoting plant and cell-based alternatives to meat have ignored quality, independent research from their own sector suggesting the technology's biology and economics are fatally flawed.
And despite this, they have continue to present an optimistic picture of the technology in their quest to source financial backing from Government and investors to fund development of lab grown meat products.
Writing for The Counter, a nonprofit newsroom investigating the forces shaping how and what America eats, environmental science journalist Joe Fassler writes that the central contention of the lab grown meat sector is the idea that one day, soon, humans will no longer need to raise livestock to enjoy animal protein.
Instead meat will be grown in giant, stainless-steel bioreactors—and in large enough volumes and at low enough prices to feed the world.
But the report notes that exports such as Melbourne-based biotechnology professor Paul Wood have always believed that the biomanufacturing techniques involved are extremely technical, resource-intensive and expensive, and unlikely to ever be able to produce cheap, abundant human food.
The sector needs to be able to demonstrate that it can realistically produce cheap cultured protein in the not too far distance future in order to convince private, philanthropic and public investors to support their products.
Groups such as Good Food Institute, an organisation that champions investment in plant and cell-based alternatives to meat, have released numerous reports and techno-economic analyses suggesting the production price of lab grown meats will come down dramatically from around $10,000 per pound today to about $2.50 per pound over the next nine years.
However, the same report ignores an earlier and more robust techno-economic analysis by one of GFI's biggest funders, Open Philanthropy, which concluded that cell-cultured meat will likely never be a cost competitive food.
David Humbird, a UC Berkeley-trained chemical engineer, spent over two years researching the report, which is now considered the most comprehensive public study of the challenges cultured meat companies will face.
It found that the cell-culture process will be "plagued by extreme, intractable technical challenges at food scale".
"It was hard to find an angle that wasn't a ludicrous dead end," Mr Humbird told Mr Fassler.
The cost of cultivation facilities will always be too burdensome, and the cost of growth media will always be too high, for the economics of cultured meat to make sense, the report found.
However, the report was effectively not promoted or actively shared by the Open Philanthropy organisation that commissioned it, ostensibly because it did not fit with efforts to "help the food industry transition from suffering-intense factory farming".
When challenged about the lack of science to support the business model for lab grown meat, the Good Food Institute pointed to the amount of investor buy-in being received as proof cultivated meat has a future.
They wouldn't have invested if they hadn't done their homework, was the thrust of its response to challengers in an invite-only video call on the future of cultivated meat in June.
But if investors' homework is based on gilded, overly optimistic research, the argument quickly loses traction.
As someone with close knowledge of the processes involved, Paul Wood told Mr Fassler he "couldn't believe what he was hearing", describing reports such as the GFI techno-economic analysis as an "outlandish document" which trafficked "more in wishful thinking than in science".
Prof Wood commissioned another scientist with close knowledge of the processes to analyse GFI's analysis. That report concluded GFI's report projected unrealistic cost decreases, significantly underestimated the expense and complexity of constructing a suitable facility, and was vague about key aspects of the production process.
"It's a fable driven by hope, not science, and when the investors finally realise this the market will collapse," Prof Wood said.
The article also reveals concerns about the industry's ongoing reliance on foetal blood serum and its energy-intensity, and the uncertainty that still exists for a celebrated lab grown meat company that still has not certain of being able to deliver a commercially viable product despite having received hundreds of millions of dollars of investment backing in the past six months.
Read The Counter article Lab-grown meat is supposed to be inevitable. The science tells a different story at this link.