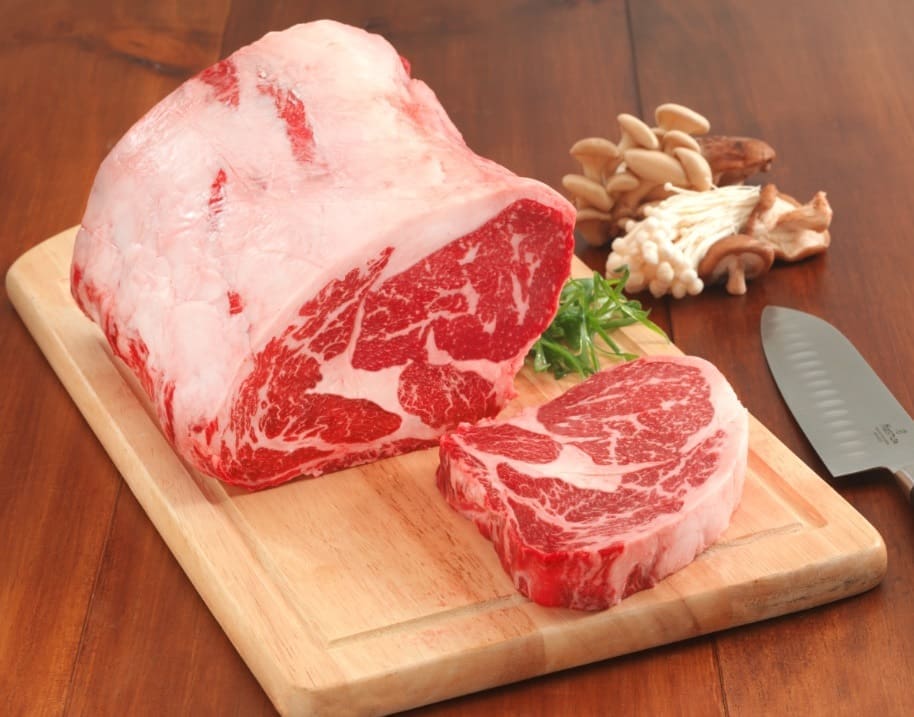 PROSPECTS for Australia's beef export industry are looking strong.
Growing international demand for Australian beef, coupled with the signing of a series of free trade agreements over the last 18 months has given Australian exporters unprecedented freedom to access international markets, which is good news for beef exporters.
One agreement that has opened up exciting new trade opportunities for Australian SMEs (Small to Medium-sized Exporters) is the Korea-Australia Free Trade Agreement, which came into force at the end of last year.
KAFTA provides a great opportunity for SME exporters to expand into an overseas market where there is high demand for Australian beef.
Market demand
South Korea has successfully transitioned from a middle-income to a high-income economy over the last 50 years, which has created a large consumer market and strong demand for imports in a range of key industries.
As is the case across much of Asia, South Korea's rate of population growth, and in particular the growth of the high-consumption middle class, is exceeding the output of the country's own agricultural sector.
South Korea is Australia's third largest export market, representing excellent export opportunities for a range of Australia's high quality goods and services. In particular, South Korea is an important market for Australian beef, with our 2014 exports worth $942 million.
Improved market access
The FTA now in force between Australia and South Korea is further opening up opportunities for agricultural exports to the Asian nation, including beef.
The KAFTA was designed to level the playing field for Australian exporters, helping them to compete against US and European exports to Korea by lowering tariffs and duties for Australian exports.
Since KAFTA came into force, 84 percent of Australian exports to South Korea are now duty free. This will rise to 99.8pc on full implementation.
One of the major beneficiaries of the agreement has been the beef industry. Currently, Australia's biggest beef competitor in the South Korean market is the US, which had its own beef tariffs cut several years ago, giving it a significant advantage in this market.
The KAFTA is rebalancing this disadvantage for Australian exporters, by eliminating South Korea's 40pc tariff on beef on full implementation.
This tariff reduction will open up the South Korean beef market for Australian exporters, hopefully enabling a higher volume of exports to meet growing demand.
An Aussie beef success story
One small-to-medium scale exporter already taking advantage of this growing demand for Australian beef products in South Korea is NSW-based beef exporter and distributor, Oz Nature.

Established in 2004, Oz Nature's founders noticed a growing demand in South Korea for value-added and high quality meat products such as Wagyu beef, which was going unfulfilled due to a lack of a steady supply chain.
In response, Oz Nature established itself as a wholesaler of chilled and frozen meats, specialising in high quality Australian Wagyu beef from suppliers including John Dee and Stockyard.
The company has created an exclusive brand for the South Korean market, 'Oz Nature Wagyu', while its other products include a wide range of chilled and frozen conventional beef cuts.
Oz Nature exports its products solely to South Korea, where they are distributed to wholesale customers like department stores, restaurants and butcheries. Major customers include the Galleria and Shinsegae department store chains, and about 150 restaurants and butcheries.
All of Oz Nature's products are 100 percent Australian and are primarily sourced from Queensland-based beef producers.
Financial barriers to export
While the South Korean market offers some great opportunities for exporters such as Oz Nature, many small to medium-sized exporters face financial challenges that can affect their ability to fulfil export contracts.
While Oz Nature has been successfully exporting its meat to South Korea for more than a decade, the business needed additional working capital to fund a rapid increase in demand.
These funds were needed to pay for increased orders from suppliers, and to keep shipping and distribution running smoothly.
Oz Nature was unable to secure finance from its bank, due to the size of its business and the lack of security available – challenges faced by many SME exporters.
Australia's export credit agency, Efic, was able to provide Oz Nature with an A$400,000 export working capital guarantee in support of its export contracts into South Korea.
This guarantee allowed Oz Nature's bank to approve the finance that the company needed to keep up with demand and allow the export business to continue growing.
Realising export growth
Oz Nature has spotted and taken advantage of the demand for value-added meat products in South Korea, filling a niche in this market with great success.
The ongoing demand from the South Korean market for high-quality Australian meat products, coupled with the recent introduction of the KAFTA, has created a strong environment for Australian SME exporters in the red meat industry.
Being aware of, and preparing for, potential financial barriers to doing business in South Korea will ensure Australian SME exporters are well-positioned to take advantage of the many exciting opportunities available for beef exporters in this market.
About Efic
As Australia's export credit agency, Efic operates on a commercial basis and partners with banks to provide financial solutions for:
Small and medium enterprises (SMEs) that are exporters
Australian companies in an export supply chain
Australian companies looking to expand their business operations overseas to better service their clients
Australian companies operating in emerging and frontier markets.
Efic is a specialist financier that delivers simple and creative solutions for Australian companies – to enable them to win business, grow internationally and achieve export success. SMEs interested in discussing their export finance options can call 1800 093 724 or visit www.efic.gov.au for more information.